New York Child Car Seat Laws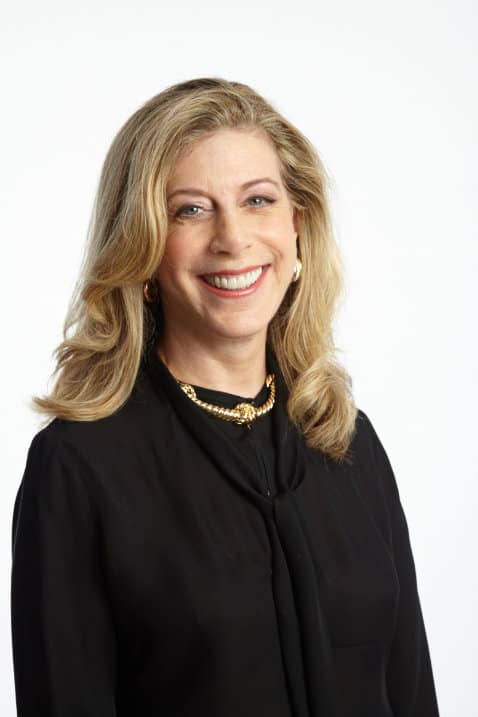 Every year, thousands of children in the state of New York are hospitalized with injuries sustained in car accidents. In an effort to lower this figure, the Governor's Traffic Safety Committee has established strict rules regarding the seats and restraints that must be used when transporting a child within state borders.
So, what are the child car seat laws in New York? And how can you ensure that your kids are using the correct safety belts and seat fittings? The attorneys at Mirman, Markovits & Landau, P.C. handle cases involving child injuries and can help you with safety tips for your children.
Understanding New York's Child Car Seat Laws
The state of New York has a wide range of laws on its books that detail its child passenger safety requirements. However, there are three main rules that every parent in the Empire State should be aware of. They are:
All kids under the age of 8 must travel in an age-appropriate child restraint system.
All kids under the age of 4 must travel in a child safety seat.
All children ages 4 to 8 can travel in an age-appropriate harness, vest, or booster seat in conjunction with a traditional seat belt. However, they may not travel while restrained by a seat belt alone.
New York State law also mandates that the seats and restraints used to keep kids secure while traveling on its roads and highways be fully certified in accordance with Federal Motor Vehicles Safety Standard 213.
What Kind of Child Car Seats Should Parents Use?
Broadly speaking, the type of car seat used to keep a child safe on the road is closely tied to their age, weight, and height. The main options are:
Infant Seats
This type of motor vehicle seat is designed for children that are shorter than 25 inches long and weigh less than 22 pounds. An infant seat should never be placed in the front seat of a car or oriented toward the front of the vehicle. It should always be placed on the rear seat, facing backward.
Convertible Child Safety Seats
Convertible child safety seats are designed for kids that weigh less than 40 pounds. When transporting a child that is under the age of 2, state law requires these seats to be oriented toward the rear of the vehicle. Toddlers who are over the age of two may face forward if they meet the state's height and weight requirements.
Booster Seats
Once a child becomes too big to fit in an infant seat or convertible child safety seat, they typically upgrade to a booster seat. According to New York State law, these seats must be used in conjunction with lap and shoulder belts.
Is Child Safety Seat Installation Assistance Available in New York?
According to the Centers for Disease Control and Prevention, approximately 59 percent of car seats and 20 percent of booster seats are installed incorrectly. This improper installation can significantly reduce their efficacy in the event of a crash.
Fortunately, as part of its efforts to improve vehicle safety, the state of New York offers assistance with the installation process. Parents and caregivers who wish to avail of this service can visit the Governor's Traffic Safety Committee website to schedule an appointment.
What Are the Penalties for Violating New York's Child Car Seat Laws?
Anyone who is found to be violating one of New York's laws regarding restraints, seat belts, or child safety seats may be fined up to $100 for a first offense. This fine can be increased for repeat offenders.
To further disincentivize the breaking of these important child safety laws, New York State also doles out three penalty points to anyone who is found guilty of such an offense.
Can I Recover Compensation After an Injury Caused By a Defective Child Car Seat in New York?
When you follow New York's child car seat laws, you expect your kids to be safe in the event of an accident. Unfortunately, things don't always work out that way. Sometimes, car seats break or malfunction and cause children to become severely injured.
If one of your kids has been hurt because of a defective car seat, you may be able to file a lawsuit to recover some much-needed compensation. The attorneys here at Mirman, Markovits & Landau, P.C., can help you do just that.
How the Mirman, Markovits & Landau, P.C., Legal Team Can Help You Fight for Compensation
At Mirman, Markovits & Landau, P.C., we believe that kids who are hurt because of a defective car seat should be adequately compensated for their damages. When you ask us to assist you with your child's case, we will:
Provide You with Sound Legal Advice and Guidance
The process of filing a compensation claim in New York can be long and complex. Fortunately, you won't have to go through it alone. Our attorneys will be by your side every step of the way to provide you with the advice and guidance you need.
Handle Your Case's Administrative Load
As you might expect, filing a lawsuit in the state of New York generally involves quite a lot of paperwork. When you work with a Mirman, Markovits & Landau, P.C., lawyer, we will handle it all on your behalf.
Negotiate a Settlement with the Other Party
It may be possible to resolve your defective car seat case without having to go to trial – by coming to a settlement agreement with the other party. When you hire our legal team, we will use all of our knowledge and skill to try to land you a favorable deal.
Ready to get started with the legal process? Just pick up the phone and give us a call. We would be happy to arrange a meeting to learn more about your child's case.
Common Child Car Seat Defects
Every year, thousands of child car seats are recalled by their manufacturers because of known defects or design flaws. A short sampling of some of the most common defects found in car seats for kids would include:
Faulty Adjusters: When functioning correctly, adjusters ensure that a child's straps and restraints fit snugly around their body. When they malfunction, these straps can become loose – reducing their effectiveness in the event of a crash.
Broken Frames: The frame of a car seat is what provides it with its strength and durability. When this frame is broken, the seat may no longer be able to provide a child with the protection they need.
Flammable Materials: When car seats are made with flammable materials, the children they protect are much more likely to sustain severe burns if they get into an accident.
Faulty Buckles or Latches: Buckles and latches are designed to keep children in their car seats. When these parts are broken or malfunctioning, kids can easily be ejected from their seats. This is especially true in front-facing car seats.
Parents who want to check to see if their child's seat has been recalled due to a known defect can consult with the National Highway Traffic Safety Administration's website.
Common Injuries Caused By Defective Child Car Seats
Defective car seats can cause children to suffer a wide range of different injuries. Some are relatively minor and can be easily treated by a family physician. However, many others are much more severe and may require surgery or years of intense physical therapy.
A brief list of some of the most common injuries caused by defective or malfunctioning car seats would include:
Fractured bones
Internal organ injuries
If a parent believes that their child may have sustained any of the injuries outlined above, they should seek medical attention as quickly as possible. Doing so may prevent their condition from becoming worse.
Compensation for Injuries Caused By Defective Child Car Seats in New York
When a child in New York is hurt because of a defective car seat, their parent or guardian typically receives a compensation check that is commensurate with the severity of their injury. This financial restitution can then be used to cover damages such as:
Medical bills
Ongoing care costs
Loss of enjoyment of life
Loss of consortium
Pain and suffering
Mental anguish
Do you need an attorney to fight for compensation on behalf of your injured child? Then please do not hesitate to reach out to the team here at Mirman, Markovits & Landau, P.C., in New York. We are ready, willing, and able to assist you with your case.
Call Mirman, Markovits & Landau, P.C. If Your Car Seat Injured Your Child
At Mirman, Markovits & Landau, P.C., we have been helping the people of New York with their legal issues for decades. If your child was injured due to the car seat and you need an attorney to represent you in a product liability lawsuit, all you need to do is pick up the phone and give us a call. We would love to meet with you to provide you with the information and assistance you need.