NYC Product Liability Attorney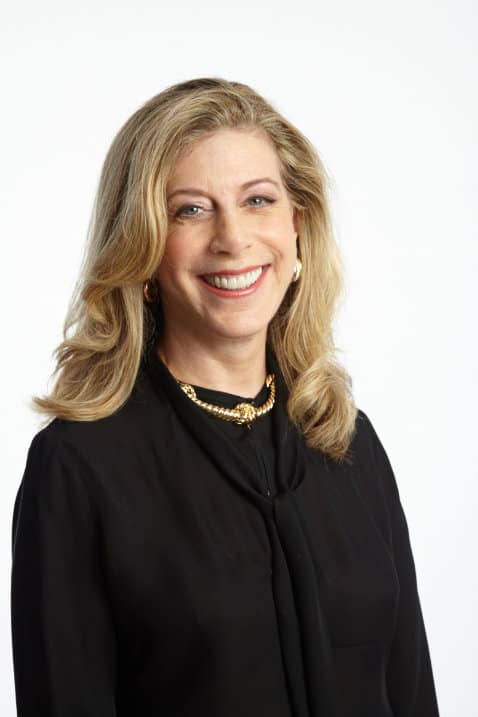 When we buy something, we expect that it will be safe. Unfortunately, dangerous and defective products are sold in New York every day. If you or a family member has been injured because of a defective product, you might be entitled to compensation. The New York product liability attorneys at Mirman, Markovits & Landau, P.C. can help you fight to get the money you deserve.

Since 1977, we've been dedicated to helping injured consumers across New York. We've gone toe-to-toe with big corporations and businesses, fighting to hold them accountable for their dangerous products. Our hard work pays off. We've successfully secured more than $1 Billion in settlements and verdicts for our injured clients. If you've gotten hurt, we can help you, too.

Contact our NYC law office to schedule a free, no-obligation case assessment. Our legal team is always standing by and available to take your call, 24/7.
How Will a New York Product Liability Lawyer Help Me?
When a company sells a product in New York, it has a responsibility to make sure that it's safe for you to use. If you get hurt, they can be liable for your injuries. However, it can be tough to get the money you deserve, especially if you're going up against a huge corporation. Hiring an attorney can make a huge difference in your pursuit for compensation.

At Mirman, Markovits & Landau, P.C., our New York City personal injury attorneys have more than 200 years of combined experience handling these types of challenging cases. We have the resources, knowledge, and passion that are necessary to get you the result you deserve.

When you turn to us for help after you get hurt, we will:
Stand up to big corporations and their insurance companies when they try to brush aside your claim and deny you the money you need
Protect you if the manufacturer tries to blame you for your accident and injury
Thoroughly investigate your case to determine why you got hurt and gather evidence to show who's at fault, and
Work closely with experts who can help us value your case properly.
Our goal is to help you secure meaningful compensation after you get hurt. We'll go above and beyond to hold a manufacturer responsible for their faulty products. That's our commitment to you. Give us a quick call today to discuss your case and learn more.
New York Laws Protect You If You're Injured By a Defective Product
Companies have a responsibility to provide safe products. If you get hurt while using a product as intended or in a reasonably foreseeable way, you might have a legitimate claim for compensation against the company that designed, manufactured, or sold it.

In New York, you can hold a company strictly liable if you're injured because of a product defect. There are three primary types of defects: design defect, manufacturing defect, and marketing defect.
Design Defect
A product has a design defect if it is inherently dangerous because of the way it is designed. If a company knows (or should know) about a product's dangerous condition, it has to try to find a different way to design that product. If that isn't possible, the company must add a safeguard or disclose the danger to consumers.

Example: A stuffed toy poses a choking hazard for young children because the design utilizes small glass marbles for the eyes. Children can easily remove the eyes, put them in their mouths, and choke. The product is defective because of the materials used in the design.
Manufacturing Defect
Sometimes a product is defective because of a flaw in the manufacturing process. A manufacturing defect can affect one product on the assembly line or an entire batch of products. If a product's design is safe, but it is dangerous because of the way it was put together or built, it has a manufacturing defect.

Example: A bicycle company uses the wrong size bolt when building its new electric bicycle. When consumers operate the product, the wheel gets loose and falls off. The product is defective because of an error in the manufacturing process.
Marketing Defect
A marketing defect is also known as a company's "failure to warn." If a company knows or should know about a danger associated with the proper use of a product, it has to pass that information on to consumers. That's why you see so many warning labels on the products you buy. If a company doesn't warn a consumer about a risk, or continues to market a product knowing that it's dangerous, it can be liable for resulting injuries.

Example: A company ignores research indicating that its popular new prescription drug might cause kidney failure. It markets the product as being "safe" and fails to warn consumers about potential risks.

Strict liability means that consumers don't have to prove that a company was negligent or careless. Under New York's product liability laws, claims can also be based on negligence and breach of warranty.

We Handle All Defective Product Cases in NYC
You shouldn't have to worry that the prescription drugs you're taking or the toys you're buying for your kids are dangerous. That's the company's responsibility. When a company doesn't take this responsibility seriously, serious injuries can result.

At Mirman, Markovits & Landau, P.C., we're here to help you and your family if you've been injured because of a dangerous or defective product. We handle all defective product cases involving:
Dangerous drugs
Medical devices
Toys and childrens' products
Vehicles, airbags, and safety equipment
Tools
Machinery
Construction equipment
Batteries, and more.
Give our NYC law firm a call to discuss your case. We'll gladly explain your rights and legal options. If you decide to file a lawsuit or injury claim, we'll stand by your side from start to finish.
Defective Products Can Cause Debilitating Injuries
A defective product can pose serious risks to anyone who uses it. Our NYC personal injury lawyers will fight to get money for all the injuries you sustain because of a defective product, including:

Burns
Broken bones
Eye injury
Head injury
Degloving
Back and neck injury
Crushing injury
Spinal cord damage
Lost limbs
Paralysis
Wrongful death, and more.
We understand that an unexpected injury can be overwhelming. If you can't make it into our New York law office to talk about your case, we'll come to you. Our lawyers can arrange a time to visit you at work, at home, or in the hospital while you get better. All you have to do is give us a call.
How Long Do I Have to File a Product Liability Lawsuit in New York?
New York limits the amount of time you'll have to pursue compensation after you get hurt because of a defective product. Generally speaking, the statute of limitations for product liability suit is three years from the date you learn about your injury. You risk leaving valuable money on the table if you wait too long to file a claim.
Damages Are Available If You've Been Injured Because of a Defective Product
Did you get hurt because of a defective product? The company that designed, manufactured, or sold the product should be held responsible for your injuries. The personal injury lawyers at Mirman, Markovits & Landau, P.C. will seek damages on your behalf, including money for:
Medical expenses
Pain and suffering
Lost income and wages
Rehabilitation
Emotional distress
Disfigurement and scarring
Loss of enjoyment of life
Disability, and more.
Our goal is to help you maximize your compensation. Contact our law firm today to find out how we can help with your product liability case.
Call Our NYC Product Liability Attorneys For Help
You bought a product and used it as intended. Unfortunately, it contained a defect that you couldn't have possibly known about. Now you're struggling with a painful injury, and possibly unable to work. You have the right to demand compensation from the company who's responsible for that product. The attorneys at Mirman, Markovits & Landau, P.C. can help you fight for the money you deserve.

Give our NYC law firm a call today to schedule a free consultation. We represent clients across New York, including Brooklyn, the Bronx, Long Island, Manhattan, Staten Island, Queens, and Westchester.