New York Wrongful Death Attorney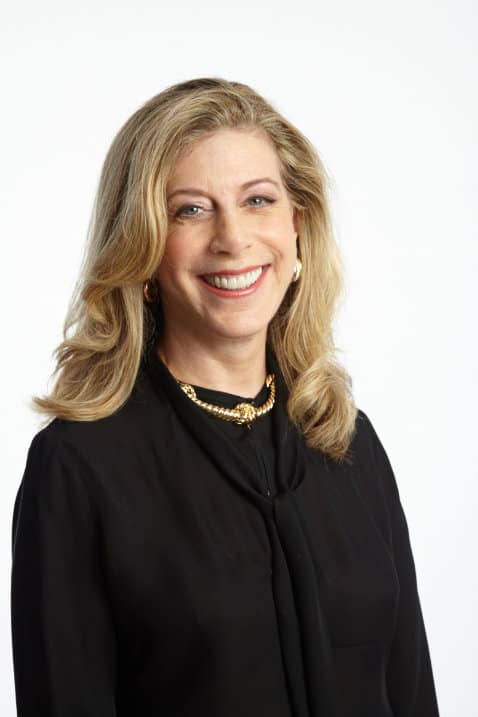 Has someone you love been killed in New York because someone else was careless? You might be entitled to compensation through a wrongful death claim. While money will never replace your loved one, it can help to make things a little bit easier as you grieve.

Contact the compassionate New York wrongful death attorneys at Mirman, Markovits & Landau, P.C. to find out how we can help you at this very difficult time. Whether you've lost someone because of an accident, medical malpractice, or wrongful act, we're here for you.

We offer a free consultation, and there's no risk in asking for our help. We're always available when you need us, 24 hours a day, 7 days a week, 365 days a year. Call us for legal advice today.
You Deserve an Experienced NYC Wrongful Death Lawyer
You've just suffered a devastating loss of a loved one. In the days after a fatal NYC accident, you might realize that you don't have money to cover funeral or burial expenses. You might wonder how you'll make ends meet if you relied on your loved one for financial support. These are damages you can recover with a wrongful death lawsuit.

Seeking compensation might be one of the most important things you do. You shouldn't trust your wrongful death case with just any law firm. You deserve to work with attorneys who have the experience and resources necessary to get you the money you deserve. That's what you'll get when you turn to Mirman, Markovits & Landau, P.C. for help in your time of need.

Since 1977, our NYC personal injury attorneys have been committed to helping families like yours. We have more than 200 years of combined experience navigating challenging wrongful death cases. Our hard work and passion for our clients pay off. Our record of success speaks for itself.

$2.25 Million Medical Malpractice Wrongful Death Settlement
$1.2 Million Medical Malpractice Wrongful Death Verdict
Our law firm isn't like other firms in New York City. Our staff and attorneys are like family. When you call us for help, you become like family, too. We understand your pain and suffering. That's why we'll go above and beyond to secure the money that you need and deserve in your time of grief. Give us a quick call to discuss your case today.
Do I Have a Wrongful Death Case?
What is wrongful death? In simple terms, a wrongful death occurs when someone is killed because of another person's negligent or wrongful conduct. At Mirman, Markovits & Landau, P.C., we handle all wrongful death cases, including those involving:
Car accidents
Pedestrian accidents
Bicycle accidents
Bus accidents
Truck accidents
Motorcycle accidents
Uber accidents
Dog bites
Slip and fall accidents
Medical malpractice
Construction accidents
Workplace accidents, and more.
Simply put, if someone you love has been killed due to the negligence of another, you might have grounds to file a wrongful death lawsuit.
In New York, you'll not only have to prove that your loved one died because someone was careless, but also that they'd been able to seek compensation if they'd survived their injuries.
Who Can File a Wrongful Death Claim in New York?
Not everyone will have the right to file a wrongful death lawsuit after a fatal accident. In fact, only the victim's "personal representative" – the person handling their estate – can legally file a wrongful death claim. This claim is, however, filed on behalf of a victim's surviving beneficiaries. This can include:
Generally speaking, immediate family members can benefit from a wrongful death lawsuit.
What Compensation Can I Get With a Wrongful Death Claim?
Wrongful death lawsuits are different from other personal injury matters. The biggest difference involves the damages that can be sought. New York law explains that damages awarded should be "fair and just compensation for the pecuniary injuries resulting from the decedent's death to the persons for whose benefit the action is brought."

In other words, you can seek compensation for the economic losses you'll suffer as a result of your loved one's death. Pecuniary damages can include money for:
Lost expected wages and income
Lost work benefits, and
Loss of inheritance.
You can also seek damages for medical bills incurred before your loved one died, as well as money for funeral expenses and burial costs.
How Long Do I Have to File a Wrongful Death Lawsuit in New York?
We know your loss stings. It's left a hole in your heart. However, you could lose out on valuable compensation if you wait too long to assert your rights. That could make your situation even more challenging than it needs to be.

In New York, the statute of limitations for wrongful death cases is two years. You must file a claim with your local court within two years of your loved one's death. That's not necessarily the same as the date of their accident.

You've got enough to think about without the added stress of a lawsuit. Let the compassionate personal trial lawyers at Mirman, Markovits & Landau, P.C. help. We'll handle all aspects of your case from start to finish. This will give you time to grieve and focus on moving forward. All you have to do is call our family to help yours. It's that easy.
What If My Loved One Is Blamed For The Accident That Killed Them?
Unfortunately, it's a common tactic to blame the person who was killed in an accident. However, there may be times when it is true that your loved one's own negligence contributed to their fatal accident. This doesn't automatically mean that you won't be able to file a wrongful death lawsuit and recover compensation. It might, however, affect how much you'll ultimately be able to recover.

New York is a comparative negligence state. Liability is allocated to everyone who shares the blame. If your loved one contributed to their fatal accident, your damages would be reduced to reflect that. For example, let's say they're attributed 25 percent of the blame for the accident in which they were killed. Your wrongful death damages would be reduced by 25 percent.

Don't hesitate to call the experienced wrongful death attorneys at Mirman, Markovits & Landau, P.C. for help, especially if insurers or at-fault parties are trying to blame your loved one. We will do everything we can to minimize their role in the accident. The less fault attributed to them, the more money you can potentially recover.
Call Our NYC Wrongful Death Attorneys For Help
Have you lost a loved one because of a fatal accident in New York City? Contact the legal team at Mirman, Markovits & Landau, P.C. to learn about your legal rights and options. You might be entitled to compensation, and we're here to help you fight to get every dollar that your family deserves.

Call our NYC law firm to schedule your free consultation. We represent clients across New York, including Brooklyn, the Bronx, Long Island, Manhattan, Staten Island, Queens, and Westchester.