NYC Child Injury Attorney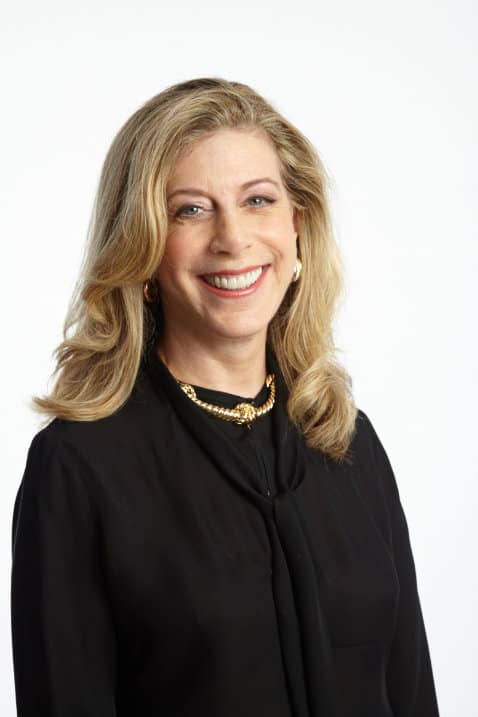 Has your child been injured in an accident in New York City? It's easy to understand that you might be scared, confused, and upset. Fortunately, you don't have to navigate this stressful time on your own. The NYC child injury lawyers at Mirman, Markovits & Landau, P.C. can help you fully understand your legal rights and determine the best strategies for recovering a financial award. We'll help you hold whoever caused your child to get hurt fully accountable for the harm they've caused.

Our NYC law firm offers a free initial case assessment, so don't hesitate to contact us today to learn more. We're always standing by to take your call – 24 hours a day, 365 days a year.
Why Do I Need a Personal Injury Lawyer For Help After My Child Gets Hurt in NYC?
Children don't always fully appreciate the consequences of their actions. That's why adults have to go to great lengths to keep them safe. However, that doesn't always happen. Sometimes adults are careless, and that negligence can cost a child their future. When someone else is responsible for a child's injuries, that's something that they must take responsibility for.

You can hold them accountable by filing an injury claim or lawsuit and demanding money for your child's injuries. However, most times, at-fault parties and their insurance providers don't just cut a check for all of your costs. Rather, they'll search for any way to deny responsibility and – even worse – blame the child for their injuries. You can stop these tactics from working by enlisting the help of an experienced NY personal injury attorney.

At Mirman, Markovits & Landau, P.C., our legal team has more than 200 years of combined experience and has recovered more than $1 Billion in verdicts and settlements for injury victims and around NYC. When you ask us for help, we'll put that experience and success to work to benefit you and your family. We will work tirelessly to help you secure a meaningful financial award as we:
Determine what exactly caused your child's accident and injury
Gather evidence to prove that your child was injured because someone else was negligent
Pursue compensation from all responsible parties
Limit the effectiveness of any claims that your child is to blame
Bring in experts as we navigate the valuation process, which can be particularly challenging in cases involving young children
Protect you when insurance companies attempt to manipulate you into accepting less money than you deserve during this very emotional time
Negotiate with opposing parties and their insurers on your behalf, and
Have our accomplished NYC trial lawyers argue your case before a jury, if necessary.
We know that an injury at an early age can change the course of a child's life forever. We also know that while money cannot guarantee a full recovery, it can provide a sense of relief and stability during uncertain times. That's why we'll do everything we can to secure an award that really makes a difference in your lives.

Simply give our NYC law office a call today to arrange a free initial case assessment. We represent clients in and around NYC, including the Bronx, Brooklyn, Long Island, Manhattan, Queens, Staten Island, and Westchester County.
We Handle All Child Injury Cases in New York City
At Mirman, Markovits & Landau, P.C., we represent children who have been injured in all types of accidents, including:
Dog bites and animal attacks
Choking
Burns
Exposure to toxic chemicals
School accidents
Swimming pool accidents, and more.
Give our NYC law office a quick call or reach out to us online to set up a time to discuss your case in detail. We can listen to your side of the story, answer your questions, and provide a preliminary overview of your legal options to help you figure out what to do next.
Liability In Your NYC Child Injury Case
Some accidents involving children will happen. They're exploring and pushing boundaries, so some bumps and bruises are to be expected. However, anything more than a minor accident should never take place.

Sadly, serious accidents involving children are all too common. Every year, more than 9 million children are treated for accident-related injuries. Another 12,000 die because their unintentional injuries are so severe.

Even worse, most of these accidents are likely avoidable. They happen because an adult is negligent. Here's a quick overview of how that might happen.
Premises Liability
Under New York law, property owners have a responsibility to make sure that their premises are in a reasonably safe condition for guests and visitors. In order to fulfill this obligation, owners should regularly inspect for hazards, fix known problems, and/or warn of hazards.

While owners don't generally have an obligation to protect trespassers, that's not necessarily true when it comes to children. If an owner has an attractive nuisance – something that is dangerous and likely to draw the attention of a child – or knows that a child is likely to come on their land, they do assume a responsibility to keep that child safe.

Property owners can potentially be liable for your child's injuries if they failed to take the steps and precautions necessary to keep them from getting hurt.
Defective Products
Companies have a responsibility to sell safe products. That's especially true when the intended consumer is a child. If your child was injured because of an unsafe or defective toy or product, the company behind it might be strictly liable. Strict liability means that you don't have to prove negligence. Rather, the manufacturer or retailer is on the hook, regardless of the degree of care they exercised.
Caretaker Negligence
Whether you drop your child off at daycare, send them to camp, or bring them to school, you expect that they'll be under the watchful eye of a responsible adult. Caretakers have to not only make sure that the area in which a child spends their time is safe, but that the child is monitored at (almost) all times, as well. In fact, there are even strict adult-to-child ratios to ensure that children are watched properly. When a caretaker fails to safeguard a space or watch a child, accidents can happen. A child might find an unprotected outlet or even get into a fight with another kid. Caretakers can be on the hook for your child's injuries if this happens.
Children Are Vulnerable to Severe, Catastrophic Injuries
Children might be resilient, but they're also quite fragile. That's because they're still developing and growing. As a result, their bodies tend to be much more susceptible to life-altering injuries if they're involved in a traumatic event. For a child, common injuries and consequences of an accident include:
Burns
Crushing injury
Fractures
Internal organ damage
Lost limbs
Neck injury
Paraplegia
Quadriplegia
Wrongful death, and more.
Our team is available to come to you if your family can't make it into our NYC law office for a free initial consultation. We can arrange a time to visit you at home or even at the hospital. All you have to do is reach out to us online or by phone to learn more today.
Damages Available For Your Child's Injuries in NYC, NY
It's unacceptable if a child gets hurt because an adult failed to keep them safe. If this has happened to your family, the NYC child injury attorneys at Mirman, Markovits & Landau, P.C. will help you fight to secure a financial award from them. As we navigate your case, we will identify all of your child's damages, which might include:
Medical bills and expenses, including hospitalization, surgery, medical devices, and medication
Pain and suffering
Emotional distress, including PTSD, depression, and anxiety
Reduced earning capacity
Disability
Loss of enjoyment of life
Disfigurement, and more.
Insurance companies and at-fault parties will go to great lengths to devalue your child's injury claim. Our team will work tirelessly so that these tactics don't work. We'll bring in experts – including medical doctors, vocational rehabilitation professionals, mental health authorities, and more – to help us grasp the extent of your child's injuries.

We're not just trying to figure out what your child's injuries will cost today and over the next few years. We're trying to project how those injuries will affect your child for the rest of their life. By taking our time and paying attention to the smallest details, we can be certain that we value your child's case properly. This can be critical in making sure that your child is fully compensated for their injuries after an unexpected accident.
Statute of Limitations for Child Injury Lawsuits in New York
There will be a limited amount of time to pursue compensation for your child's injuries. If you decide to file a claim on your child's behalf, you will have up to three years from the date of the accident or when you discovered their injury, whichever is later.

If you do not pursue a claim, your child can do so when they're an adult. The statute of limitations won't begin to run until they turn 18. So, they'll have until their 21st birthday to file a lawsuit for damages.

Experienced NYC Child Injury Lawyers Here For Your Family
Your family may be entitled to compensation if your child has been injured in an accident in NYC. Mirman, Markovits & Landau, P.C. can help you fight to maximize your financial recovery. Arrange a free consultation with our New York City personal injury attorneys today to learn more.