NYC Brain Injury Attorney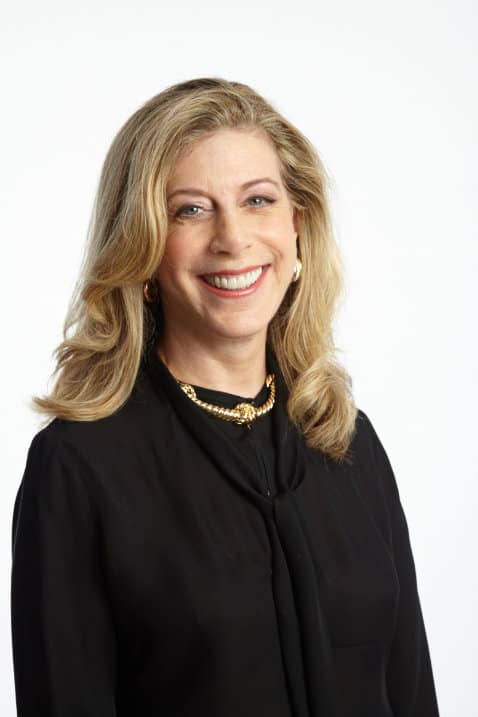 Are you or a loved one struggling with a brain injury after an accident in New York City? Do you believe that your brain injury is the result of another person's negligence or carelessness? Contact the experienced personal injury attorneys at Mirman, Markovits & Landau, PC for immediate legal assistance. You may be entitled to compensation. We will fight to help you get the money you need and deserve.

At Mirman, Markovits & Landau, PC, we've been dedicated to helping injured accident victims in and around New York City for more than 40 years. Our attorneys, who have over 200 years of combined experience, understand how devastating a brain injury can be.

We also know how important money can be as you're faced with medical bills and a sudden loss of income. That's why we'll take an aggressive approach to your case and do everything we can to get you maximum compensation. Our hard work pays off – we've successfully secured millions in compensation on behalf of our injured clients.

Contact our NYC law firm to schedule your free consultation. Our compassionate legal team is always available to take your call, so reach out to us for help today.
We Handle All NYC Traumatic Brain Injury Cases
Any trauma to the head can potentially cause a life-changing brain injury. At Mirman, Markovits & Landau, PC, we're here to help you fight for compensation if you've sustained a brain injury through little-to-no fault of your own. For more than three decades, our attorneys have handled brain injury cases involving:
Motorcycle accidents
Bicycle accidents
Truck accidents
Negligent security
Medical negligence
Assaults
Nursing home abuse, and more.
Give us a quick call to schedule a free consultation and discuss your case. Can't make it into our office? We can come to you. Our legal team can travel to your home, place of work, or even the hospital. You just have to call and ask for our help. We'll do our best to make the process of getting compensation as easy as we can.

What is a Brain Injury and Why Do They Happen?
A brain injury can be defined as damage to the brain, caused by internal or external trauma. There are two ways a brain injury can happen: open head injuries and closed head injuries.

An open head injury occurs when the skull, which normally protects the brain, is penetrated or broken. You might suffer an open head injury if you suffer a gunshot wound or if you are struck by debris in a motor vehicle accident. When the skull is penetrated, the brain is no longer protected. The debris or projectile – or even the broken skull, itself – can wound the brain.

A closed head injury typically occurs when the head suffers a traumatic blow, which causes the brain to move back and forth in the skull. Under normal circumstances, the brain is suspended in the middle of the skull, surrounded by fluid. When you hit your head, the brain is jostled violently inside. An injury can result when the soft tissue of the brain makes contact with the hard bone of the skull.

Closed head injuries do not have to involve a blow to the head. You may also sustain trauma to the brain from a closed head injury due to exposure to toxins or poisoning.
How Might a Traumatic Brain Injury Affect My Life?
The brain is one of the most complex organs in the body. It's made up of several different areas, including the:
Brain stem
Cerebellum
Frontal lobe
Occipital lobe, and
Parietal lobe.
The severity and extent of your injury – as well as the symptoms you might experience – will depend heavily on which part(s) of the brain is damaged.

According to the CDC, about 1.5 million people sustain a traumatic brain injury every year. These brain injuries result in 230,000 hospitalizations and 50,000 deaths.

While many victims are able to fully recover from their brain injuries, others are not. It's estimated that as many as 90,000 of these people will have a long-term disability because of their TBI. At any given time in the United States, about 5.3 million people have to live with the long-term consequences of a brain injury.

Commonly reported long-term consequences of a traumatic brain injury (TBI) include:
Loss of speech or difficulty understanding others
Limited mobility
Sensitivity to light and sound
Changes in mood, including increased instances of depression, anxiety, PTSD, and anger
Impaired memory
Difficulty thinking, reasoning, and anticipating
Impaired spatial perceptions
Lack of inhibitions, and more.
Whether or not your TBI results in a permanent disability, the costs can be overwhelming. Hospitalization, surgery, and medical care can cost upwards of hundreds of thousands of dollars. You might be unable to work, which can make a tough situation work. With a sudden loss of income, it can be hard to make ends meet. Many TBI victims require some sort of outside help, which could include in-home assistance or moving to a nursing home.
Signs and Symptoms of a Brain Injury
Symptoms of a traumatic brain injury might not be evident right away. Do not hesitate to seek medical attention if you experience any of the following:
Chronic or unexplained headache
Dizziness
Nausea
Vomiting
Fatigue
Tingling or numbness in the extremities
Memory loss or confusion
Bruising, or
Loss of consciousness.
Seeking medical treatment right away can be critical to your health. The sooner you seek help, the lower the risk of complications.
What Damages Can I Get If I've Suffered a Brain Injury in NYC?
In New York, you might have the right to file an injury claim or lawsuit if someone else caused you to get hurt. Our tenacious attorneys can help you demand monetary damages from whoever contributed to your brain injury. We can seek compensation for:
Medical expenses
Lost income and wages
Temporary and/or permanent disability
Reduced earning capacity
Pain and suffering
Emotional distress and trauma
Loss of enjoyment of life, and more.
Don't underestimate the value of your brain injury case. At Mirman, Markovits & Landau, PC, we have relationships with some of the most respected injury experts in the tri-state area. They can help us understand how your brain injury affects you today, and how it might also impact your life in the future. This information can help us better understand what your case is worth.
How Long Do I Have to File a Brain Injury Lawsuit in New York?
We know a brain injury can turn your life upside down. However, don't wait too long to assert your right to demand compensation. The state limits the amount of time you have to file a personal injury lawsuit. Generally speaking, you will have three years from the date you get hurt to file a civil claim. You risk losing out on valuable compensation if you don't file your claim before the statute of limitations expires.

You don't have to struggle with the consequences of your NYC accident and brain injury on your own. Let the experienced traumatic brain injury lawyers at Mirman, Markovits & Landau, PC help. Give us a call, and we can get started on your case right away.
Need Help?
You've got enough to think about without the added stress of a lawsuit. At Mirman, Markovits & Landau, PC, our NYC personal injury lawyers have extensive experience handling complex brain injury cases. We've successfully recovered more than $1 billion in verdicts and settlements for our injured clients. If you've been hurt, we'll be there to fight for you, too.

Contact our NYC law firm to schedule a free consultation. We represent clients across New York, including Brooklyn, the Bronx, Long Island, Manhattan, Staten Island, Queens, and Westchester. Give us a quick call or reach out to us online to learn more today.