New York Medical Malpractice Lawyer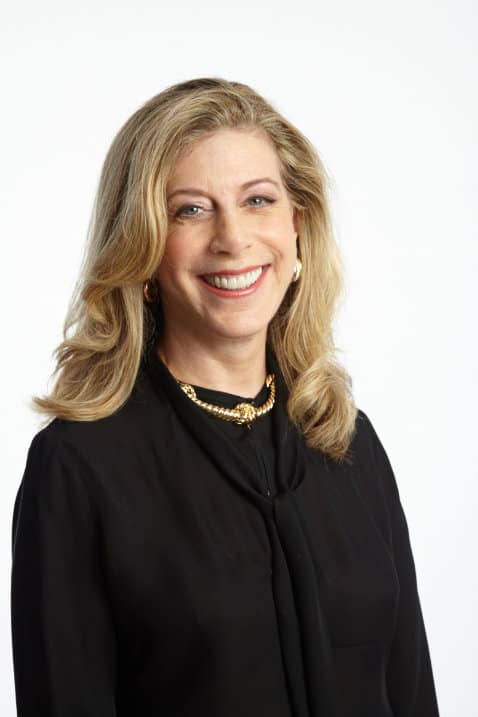 If you've been harmed because of a medical professional's negligence or failure to act, you might be entitled to compensation. Our NYC medical malpractice attorneys have more than 200 years of combined experience handling these complex matters. This means that we know how to represent you and handle your case most effectively. We'll do everything we can to get you the money you need and deserve.

Since 1977, Mirman, Markovits & Landau, P.C. has been fighting to help victims of medical negligence across New York. We have a reputation as a tough and dedicated law firm, and we're incredibly proud of that. If you've suffered an injury because of a negligent medical professional, we're here to help.

Contact our New York law office to schedule a free, no-obligation consultation today. We're always available to take your call, 24 hours a day, 7 days a week.
How Will a Medical Malpractice Lawyer Help Me?
You turned to a doctor for help when you needed help. They made a mistake, and now you're forced to deal with the consequences. The doctor, hospital, or medical provider who caused you to get hurt should be held accountable for your injuries.

However, just because you might be entitled to compensation doesn't mean that getting cash in your hands will be easy. Unfortunately, laws in New York tend to protect doctors and insurance companies, not injured patients like you. This puts you at a disadvantage right from the start.

Hiring an attorney to handle your medical malpractice case will level the playing field. It'll give you time to focus on getting better and also put you in the best position to get the money you deserve.

At Mirman, Markovits & Landau, PC, our legal team will:
Carefully investigate the circumstances surrounding your injury.
Determine the cause(s) and identify everyone who might be to blame.
Work closely with medical experts to build a strong case to maximize your compensation.
Demand compensation from insurance companies, negligent doctors, and anyone else who might be liable for your injuries.
Protect you when insurers try to scare you or manipulate you into accepting less money than you deserve.
Give our law firm a call to discuss your medical negligence case today. If you can't make it into our office, we'll arrange a time to come to you. Our lawyers in New York can visit you at home, at work, or at the hospital while you recover. Reach out to us today to learn more.
Proven Results Helping Victims of Medical Malpractice in NYC
When you get hurt because a doctor or healthcare provider was negligent, you might deal with the consequences of that for years to come. Life-long medical treatment, rehabilitation, or even nursing care might be a reality for you. Your injuries might prevent you from going back to work in the same capacity, or even at all. You'll find that the costs of your medical malpractice injury add up and become overwhelming.

In turn, pursuing compensation from a negligent healthcare provider or insurance company will be one of the most important things you'll ever do. You don't want to trust your medical malpractice case with just any law firm. You deserve to work with a firm that not only has experience and success in handling these complicated matters, but that also cares about you.

At Mirman, Markovits & Landau, P.C., we're different from other New York law firms. We're like one big family. When you reach out to us for help after an injury, you become a part of that family. We care about you and we'll be invested in your case. Our skilled medical malpractice lawyers will go above and beyond to get you the money you need and deserve.

Our hard work and commitment to more than 20,000 clients have helped us to successfully recover more than $1 Billion in verdicts and settlements. Notable results include:
$12 Million Award for a Brooklyn infant who suffered birth injuries because of negligent medical care.
$7 Million Award for a Bronx infant who suffered a brain injury at birth due to a medical error.
$4 Million Award for a Manhattan man who suffered a brain injury because his doctors were negligent in providing proper care.
$2.25 Million Settlement in a wrongful death case on behalf of a family who suffered a devastating loss because of a medical mistake.
$1.5 Million Settlement on behalf of a Queens man who was injured because his doctors failed to diagnose his medical condition, which resulted in severe injuries.
When you turn to us for help, you can benefit from our decades of experience and success in handling similar cases. As your lawyers, we'll be your fiercest advocates and greatest allies. At Mirman, Markovits & Landau, P.C., we represent clients across New York, including Brooklyn, the Bronx, Long Island, Manhattan, Staten Island, Queens, and Westchester. Give us a call or reach out to us online today.
What is Medical Malpractice?
Medical malpractice – or medical negligence – means that a doctor or other healthcare professional deviated from accepted standards and norms in providing medical care. Simply put, medical malpractice means that your doctor didn't do everything they were supposed to when treating you or overseeing your care.

Why do medical errors and mistakes happen? Studies show that the leading causes of medical negligence include:
Misdiagnosis
Failure to diagnose
Under and overtreatment
Adverse drug events
Improper transfusions
Mistaken patient identities
Wrong-site surgery
Errors in charting or communication, and
Inadequate skills.
When you get hurt because a doctor is negligent, careless, or fails to act appropriately, you might be able to hold them liable under New York state law. Call our personal injury lawyers in New York today to learn more.
We Handle All NYC Medical Negligence Lawsuits
When you've gotten hurt because of a negligent medical provider, you might be entitled to compensation for your injuries. At Mirman, Markovits & Landau, P.C., we have decades of experience handling the most challenging and complicated medical malpractice injury cases involving:
Hospital negligence
Emergency room errors
Anesthesiology mistakes
Medication errors
Failure to diagnose cancer and other diseases
Misdiagnosis
Delayed medical treatment
Surgical errors
Abdominal compartment syndrome
Infant brain damage
Cerebral palsy
Birth injuries
Lack of informed consent, and more.
If you've been hurt, do not hesitate to call our NYC law firm immediately. We're ready to take your call whenever you need our help.
No Win, No Fee. That's Our Promise to You.
We won't want money to prevent you from asking for the help you need. That's why our firm works on a contingency basis. There's no fee unless we win your case. You pay us nothing until we recover compensation on your behalf. There's no risk in asking for our help, so reach out to us to schedule a free consultation today.
How Common Are Medical Errors in New York?
Medical errors are far too common in the United States. In fact, medical negligence is the third leading cause of avoidable death in the United States. Forbes reports that medical malpractice payouts exceeded $3 billion in 2012.

How many of these medical mistakes happen in New York? One study revealed that New York state "consistently accounts" for 20 percent of all medical malpractice costs.
Who's Liable When I'm a Victim of Medical Malpractice in New York?
In New York, you might have a legitimate medical malpractice claim for damages against anyone who was negligent and contributed to your injury. This might include:
Doctors
Surgeons
Nurses
Physician Assistants (PAs)
Emergency room staff
Anesthesiologists
Pharmacists, or
The hospital administration.
You deserve to know who caused you to get hurt. At Mirman, Markovits & Landau, P.C., our legal team will thoroughly investigate the circumstances surrounding your medical negligence injury. We'll work hard to uncover why it happened and who might be to blame. Then we'll seek compensation from anyone who was careless and allowed you to get hurt.
How Long Do I Have to File a Medical Malpractice Lawsuit in New York City?
When you get hurt because of a careless medical professional, you might be entitled to compensation for present and future medical expenses, lost wages, disability, and pain and suffering. However, you won't have an unlimited amount of time to demand the money you deserve. You'll have to file your medical malpractice lawsuit before the applicable statute of limitations expires.

In New York, you'll generally have two years and six months from the date of a medical error to file a lawsuit. You might have additional time if you don't realize that you've been discovered right away. For example, let's say, years down the line, you discover that a surgeon left a sponge in your abdomen during a procedure. The statute of limitations would begin to run once you learned about this.

Not sure how long you have to demand compensation? Let our New York, NY personal injury lawyers help. We'll file a lawsuit on your behalf and aggressively seek the money you deserve. If insurance companies or doctors refuse to cooperate, our experienced trial lawyers won't hesitate to take your case to court.
Call Our NYC Medical Negligence Lawyers For Help
Did you get hurt because your doctor was careless? Call Mirman, Markovits & Landau, P.C. for immediate legal assistance. Our attorneys have more than 200 years of combined experience handling medical malpractice and personal injury cases. We know how to fight to get you the money you need and deserve.

Your first consultation is free, so contact us to discuss your legal representation today. There's a limited amount of time to act, so don't hesitate to call us now.