New York City Slip & Fall Lawyers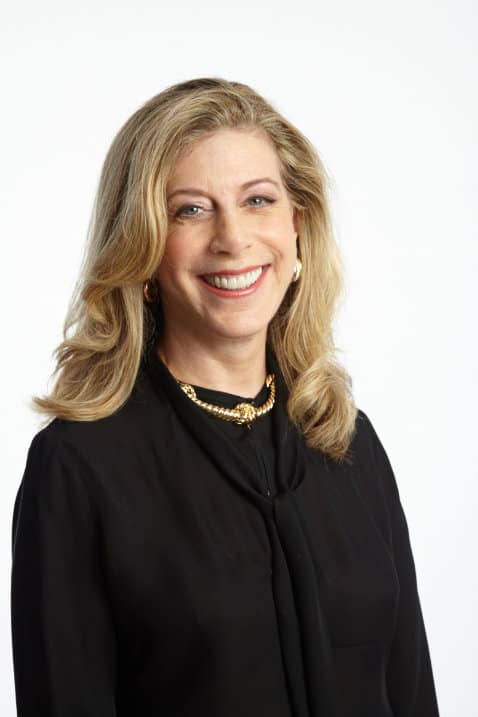 If you've slipped and fallen in New York City, you might be entitled to recover damages. Don't let a negligent property owner off the hook. Contact the experienced New York slip and fall lawyers at Mirman, Markovits & Landau, PC at (212) 227-4000 for help getting the money you deserve.
Since 1977, our firm has been committed to helping injured accident victims across New York. Our hard work pays off.
We've successfully recovered more than $1 Billion in settlements and verdicts for our injured clients. When you call us for help, we'll do everything we can to get compensation for you, too.

Your first consultation is free, so give us a quick call to schedule yours today. Our team is always available to help, 24 hours a day, 7 days a week, 365 days a year.
Our Recent Victories in Slip & Fall Accident Cases
$2,791,000.00 award: Postal worker tripped and fell on a broken sidewalk
$2,250,000.00 award: Construction worker fell due to unsafe conditions
$900,000.00 settlement: Young man slipped and fell on a rock quarry
$860,000.00 award: Woman slipped and fell due to a leaking ceiling
$800,000.00 award: Tenant slipped and fall on garbage in their building
$600,000.00 award: Man slipped and fell on a broken sidewalk
You Deserve an Experienced NYC Slip and Fall Accident Lawyer
Falls are a leading cause of injury and death across the country. New York City is certainly no exception. If you've been injured in a slip and fall accident, chances are you're dealing with a painful injury. You'll find that your slip and fall injury is expensive in a lot of different ways.

There are medical bills and the cost of rehab. Pain and suffering can be more costly than you know. If you're unable to work, a sudden loss of income can put you in a very tough financial situation. You may begin to struggle to make ends meet, let alone cover the costs of your accident.

Pursuing compensation after your slip and fall accident will one of the most important things you'll ever do. The money you recover can take care of your rising financial costs and give you some peace of mind. Don't trust just any attorney with your personal injury case. You deserve to work with a law firm that cares about you and knows how things work in New York.

At Mirman, Markovits & Landau, P.C., our NY personal injury attorneys have more than 200 years of combined experience handling premises liability cases. Our record of success speaks for itself.

When you call us for help, you'll get nothing short of our best. As our client, we care about you. You'll become part of our family. We'll be your greatest ally and do everything we can to maximize your compensation.

Contact our New York City law firm to schedule a free consultation. We work on a contingency basis. Simply put, we only get paid if If we win your case. We simply collect a percentage of your settlement or award. There's no risk in asking for our help, so give us a call today.
What Will a Slip and Fall Accident Lawyer Do After I Get Hurt?
While you might be entitled to compensation, you'll face challenges every step of the way. Hiring an attorney gives you the time to focus on getting better. It also puts you in the best position to get all of the money you need and deserve.

When you turn to Mirman, Markovits & Landau, P.C. for help after a slip and fall, we will:
Stand up to insurance companies when they try to devalue or deny your claim
Carefully investigate the circumstances of your slip and fall accident to determine why it happened and who's to blame
Seek compensation from anyone who contributed to your slip and fall accident
Protect you if and when property owners try to blame you for your slip and fall, and
Consult with leading injury experts in NYC to value your case.
Our NYC personal injury attorneys will build a persuasive case backed with strong evidence. When we sit down with property owners and/or insurers to negotiate your case, we'll use expert-backed evidence and testimony to leverage a meaningful settlement. If you're not happy with the offers you receive, our skilled trial attorneys won't hesitate to take your dispute to court.

You're much more likely to maximize the compensation you receive when you work with an attorney. Contact Mirman, Markovits & Landau, P.C. to discuss your case. Your first consultation is free, so call us now.
Why Do Slip and Fall Accidents Happen in New York?
According to the CDC, more than one million people in the United States visit the emergency room after a slip and fall accident. Falls are responsible for 17,000 deaths every year. These accidents can, and do, happen for a lot of different reasons. However, certain factors tend to contribute to devastating slip and fall accidents more than others.

Leading causes of slip and fall accidents in New York include:
Unsecured rugs and mats
Uneven floors
Slippery floors
Broken or uneven stair treads
Missing or broken railings
A build-up of ice and snow
Loose cables and wires
Debris and clutter, and
Broken sidewalks and pavement.
If you get hurt on someone else's property, whether you're inside or outside, you might be able to hold them responsible for your injuries.
Many Falls Happen At Work
Falls can happen anywhere. You spend a lot of time at work, so it's inevitable that falls might happen there, too. This is certainly true if you work in a dangerous industry like construction. In fact, falls happen so frequently at work that they're the leading cause of lost time. More workers call out because of a fall-related injury than for any other reason.

Falls are responsible for a significant number of workers' compensation requests. It's estimated that 12 to 15 percent of workers' compensation claims are paid to workers who have been injured because of a fall. The number of workers collecting benefits for fall-related injuries increases with age.
Work-related falls can also be fatal. According to the Bureau of Labor Statistics, 31 workers were killed in New York City in 2017 after suffering a fall on the job.

You Might Be Able to Get Workers' Compensation If You Fall on the Job
If you've been injured in a fall accident at work, you might be entitled to collect workers' compensation benefits. Nearly all employers are required to offer this coverage. In exchange for waiving your right to sue your employer, you can get benefits to cover your medical bills, lost wages, and disability. This is true regardless of who's at fault.

However, it's important to note that there are limits on the amount of benefits you can receive, and for how long. You'll also have to use doctors in an insurer's pre-approved medical network. The insurer will try to drive down the value of your claim. It's best to let a New York personal injury lawyer who's familiar with the complex workers' compensation system to handle your claim.
The Elderly Are More Likely to Fall in New York
It's more difficult to be steady on your feet as you age. Accident statistics, gathered by the New York State Department of Health, reveal that hundreds of elderly New Yorkers die in fall-related accidents even year. Thousands more are injured.

Between 2005 and 2014, more than 896,000 elderly New Yorkers visited the emergency room after suffering an unintentional fall injury. The majority of these fall victims suffered injuries. More than 8,000 died because of their fall-related injuries.

In 2014, alone, 111,045 New Yorkers over the age of 65 sought medical attention after a fall. Unfortunately, 52,309 were injured and 1,202 did not survive their injuries.
Who's Liable For My Injuries After I Slip and Fall in New York?
Property owners have a responsibility to keep their premises in a safe condition for guests and visitors. If they fail to correct an issue, they might be responsible for your injuries after a fall. The lengths to which they have to go depend on why you're on their property.

If you visit a property for a business purpose, the owner has to inspect the premises regularly and fix any dangerous condition that could cause you to fall. If you visit a friend's home, they don't have to inspect their house or property on a regular basis. However, if they know of a hazardous condition or danger, they must tell you about it. Property owners can even be liable if you get hurt as a trespasser. However, the owner must have known, or should have known, that you were likely to get onto their property.

In addition to private property owners, you might be able to hold landlords and government agencies responsible if you trip, fall, and get hurt.

It's important to identify everyone who might be responsible for your injuries. In New York, you can seek money from anyone who contributes to your injuries. The slip and fall lawyers at Mirman, Markovits & Landau, P.C. will thoroughly investigate your case, identify the cause(s), and determine who might be responsible.
Can I Get Money If I'm Blamed For My NYC Slip and Fall Accident?
It's possible. New York is a comparative negligence state. Simply put, you're not automatically barred from recovering money just because you share fault for slip and fall accident. Liability is allocated to everyone who contributes.

When you are partly responsible, that will affect how much money you can ultimately recover. Your damages will be reduced by however much fault is allocated to you. If you're allocated 20 percent of the blame, your damages will be reduced by 20 percent.

Don't hesitate to contact a lawyer for help after your accident, especially if the property owner is trying to shift the blame to you. At Mirman, Markovits & Landau, P.C., we'll do everything we can to minimize your role in the accident. The less fault allocated to you, the more money you can potentially recover.
We Handle All Slip and Fall Cases in New York
Slip and fall accidents can turn your life upside-down. We're here to help you get money for all of your injuries, including:
Broken bones
Soft tissue damage
Spinal cord damage
Traumatic brain injury
Head injury
Paralysis
Lost limbs
Wrongful death, and more.
Give us a quick call to discuss your case today. If you can't come to our NYC law office, our attorneys will come to you. We can visit you at work, at home, or at the hospital while you get better. All you have to is reach out and ask for help. It's that simple.
Call Our Slip and Fall Accident Lawyers in New York For Help
There will be a limited amount of time to pursue compensation after a slip and fall accident in New York. The statute of limitations might be anywhere between 30 days and three years, depending on how you want to move forward. If you don't act quickly, you risk losing out on valuable compensation. Let the experienced legal team at Mirman, Markovits & Landau, P.C. help. We can get started on your case as soon as you call.

Contact our NYC law firm to schedule your free consultation. We'll do everything we can to get the money you deserve.