New York City Pedestrian Accident Lawyer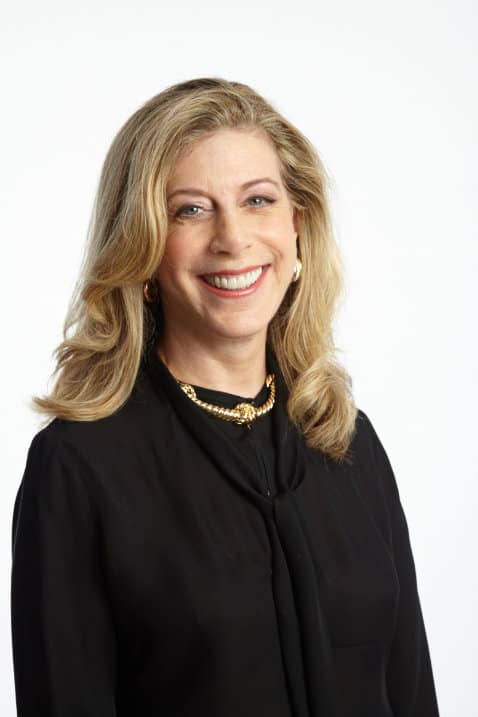 Walking is one of the best ways to get around New York City. Unfortunately, the city has never been the safest place for pedestrians. In fact, NYC tends to rank as one of the country's most dangerous metropolitan areas for pedestrians.

Thanks to Governor Cuomo's Vision Zero initiative, fatal accidents involving pedestrians have been declining in recent years. However, reducing speed limits, blocking traffic on certain corridors, and adjusting traffic signals haven't been enough to eliminate pedestrian accidents entirely.

In 2017, 101 pedestrians were struck and killed in accidents in the city. Thousands more were injured in collisions on street corners across the five boroughs. These accidents cost the city and victims millions of dollars every year.

If you're injured as a pedestrian, you might be entitled to recover damages. Call an experienced NYC pedestrian accident lawyer at Mirman, Markovits & Landau, PC at (212) 227-4000. We can help you maximize your compensation.
Since 1977, our legal team has been working tirelessly on behalf of injured pedestrians like you. We've recovered more than $1 Billion in settlements and verdicts for our clients. When you turn to us for help after your accident, you can benefit from our more than 200 years of combined experience.

Give us a call today to schedule your free, no-obligation case assessment. We're always available to take your call, 24 hours a day, 7 days a week.
Why Should I Call a Personal Injury Lawyer After a NYC Pedestrian Accident?
When you're walking down the street in New York City, you have very little to protect you if you're involved in an accident. This is why pedestrians tend to suffer extremely painful and debilitating injuries. These injuries often require extensive (and very expensive) medical treatment. It can take weeks – or even months – to get back on your feet. Even then, you might not have fully recovered. You may even be faced with a lifelong disability because you got hit by a car.

If someone else was careless and caused you to get hurt, they should also be responsible for the consequences of their negligence, as well. While you may be entitled to compensation, getting money in your hands can be a challenge. Insurance companies will fight you every step of the way. They'll try to drive down the value of your claim, or deny you the money you deserve in its entirety. Whoever is responsible for your injuries will inevitably try to shift some or all of the blame to you.

Hiring our New York personal injury attorneys levels the playing field. Hiring the team at Mirman, Markovits & Landau, P.C. can give you the edge you need to get the money you deserve. As your attorneys, we'll be your fiercest advocates and greatest allies. We will:
Stand up to insurance companies and force them to consider your injury claim seriously
Investigate your accident thoroughly to determine why it happened and who's at fault
Seek compensation from every liable party
Protect you when others try to blame you for your injuries
Consult with leading NYC pedestrian injury experts to determine what your case is worth.
Our aggressive approach has allowed us to secure meaningful compensation for injured pedestrians in NYC for more than 40 years. We're here to help you when you need it most. All you have to do is give us a call today.
Who's Liable For My Injuries After a Pedestrian Accident in NYC?
In New York, anyone who contributes to your pedestrian accident could be financially responsible for your injuries and damages.

You might be able to seek compensation from a negligent:
Driver of a passenger vehicle
Bus driver
Transit company
Employer of a negligent third party
Bicyclist
Motorcyclist
Electric scooter or moped operator
Pedestrian
Manufacturer of a defective vehicle or product, or
Government agency.
At Mirman, Markovits & Landau, P.C., our legal team will thoroughly investigate the circumstances surrounding your New York pedestrian accident. We'll dig deep to determine why the accident happened and identify everyone who might share blame. Then we'll pursue compensation from anyone who caused you to get hurt. Contact our New York City law office to learn more today.
Can I Get Money If I'm Blamed For My NYC Pedestrian Accident or Injuries?
Studies show that pedestrians are increasingly responsible for motor vehicle accidents. Why? Cell phones and electronics are the biggest offenders. When you walk around New York City, you need to remain alert and aware of your surroundings. More and more pedestrians, distracted by their phones, are simply walking into intersections and traffic, creating dangerous situations.
Just because you share some of the blame for your NYC pedestrian accident doesn't automatically mean that you can't recover compensation. New York is a comparative negligence state. Liability is apportioned to everyone who shares the blame.
Sharing fault might not bar you from getting money, but it will affect how much you can get. Your damages will be reduced by the degree to which you're allocated fault. If you share 20 percent of the blame for your accident, your damages will be reduced by 20 percent.
Do not hesitate to contact our New York City personal injury lawyers after your accident, especially if you're being blamed. We'll do everything we can to minimize your role in the crash. The less fault allocated to you, the more money you'll potentially be able to collect.
What Causes NYC Pedestrian Accidents?
Pedestrians have historically had a tough time walking through the streets of New York City safely. Why? Many different factors have contributed to pedestrian accidents over the years. Drivers in the city tend to be responsible for many of these injury-causing and fatal pedestrian accidents.

Some leading causes these accidents include:
Distracted driving
Aggressive drivers eager to get through an intersection as a light changes from yellow to red
Making unsafe or illegal turns at intersections
Failing to yield the right of way to pedestrians
Fatigued drivers, and
Driving under the influence of drugs or alcohol.
Drivers aren't always responsible for pedestrian accidents in New York. Other causes include hazardous road conditions, damaged sidewalks, limited visibility due to bad weather or darkness, and defective products.

Determining why your accident happened is a critical step in identifying who's to blame. Call our New York City pedestrian accident lawyers for immediate assistance after you've been hit by a car.
You Deserve Money For All of Your NYC Pedestrian Accident Injuries
Pursuing compensation for your injuries after you get hurt as a pedestrian is one of the most important things you'll do. Don't trust just any law firm with your case. Trust Mirman, Markovits & Landau, P.C., a law firm with deep ties to the community.

Our attorneys don't just practice in New York; we're from New York. We've lived here for generations. We walk down NYC city streets every day. We know how dangerous and devastating a car accident involving a pedestrian can be. That's why we're prepared to go above and beyond to secure meaningful compensation for all of your pedestrian accident injuries, including:
Broken bones
Burns
Head injury
Crushing injury
Lost limbs
Neck and back injury
Brain injury
Spinal cord damage
Paralysis
Wrongful death, and more.
Give our New York City attorneys a quick call to discuss your case today. Can't make it into our office for a free consultation? We'll come to you. Our attorneys can visit you at home, at work, or at the hospital while you recover. We'll go wherever you need us to be. All you have to do is call. It's that easy.
How Long Do I Have to Seek Compensation After a NYC Pedestrian Accident?
We know things are difficult right now. However, we urge you to assert your right to demand compensation as soon as you can. In New York, the statute of limitations for pedestrian accident lawsuits is three years. You will lose the right to obtain valuable compensation if you wait too long to file a claim.

You don't have to deal with the consequences of a pedestrian accident on your own. Call our experienced legal team for immediate assistance. We can get started on your case right away.
What Damages Can I Get If I'm Injured As a Pedestrian in NYC?
Our attorneys can help you seek any and all damages to which you're entitled, which might include money for:
Medical expenses
Lost wages and income
Disability
Pain and suffering
Emotional distress
Loss of enjoyment of life
Disfigurement, and more.
Your first consultation is free, so contact our law office to schedule yours today. We represent clients throughout New York, including Brooklyn, the Bronx, Long Island, Manhattan, Staten Island, Queens, and Westchester. Call today to learn more.

Call Our NYC Pedestrian Accident Lawyers For Help
You've got enough to think about right now without the added stress of a lawsuit. Let the legal team at Mirman, Markovits & Landau, P.C. help. Our passionate NYC personal injury attorneys will aggressively pursue monetary damages on your behalf. We will do everything we can to get you the money you need and deserve.

Contact us today to schedule your free consultation and get started on your case.