New York Premises Liability Lawyer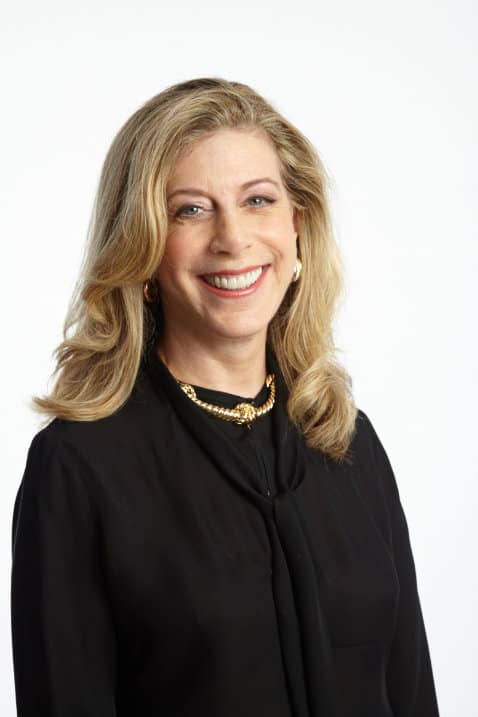 When you get hurt on someone else's property, you may have a legitimate claim for compensation against the owner. The NYC premises liability lawyers at Mirman, Markovits & Landau, P.C. can help you fight to hold them accountable for your injuries. We'll do everything we can to get the money you need and deserve for things like medical bills, lost wages, and chronic pain.

Since 1977, our NYC premises liability lawyers have been dedicated to protect and assert the rights of injured New Yorkers, visitors, and workers, alike. If you've been injured because a property owner cut corners or was careless, we'll fight for you, too. We take an aggressive approach to our client's cases, and it pays off. Our NYC law firm has successfully recovered more than $1 Billion in settlements and verdicts.

Contact our NYC law office to schedule your free consultation today. We represent clients in and around the city, so give us a call if you got hurt in Brooklyn, the Bronx, Long Island, Manhattan, Staten Island, Queens, or Westchester.
How Will a NYC Personal Injury Attorney Help Me After I Get Hurt?
You've got enough going on after a nasty fall or accident without the added time and stress of a lawsuit. Hiring an attorney with experience handling premises liability cases in New York City can make your life a lot easier. It can give you time to focus on getting better. When you turn to Mirman, Markovits & Landau, P.C. for help, you can also level the playing field and force at-fault parties and insurance companies to take your demands seriously.

Here's why you shouldn't waste any time before calling the NYC personal injury lawyers at Mirman, Markovits & Landau, P.C. for help:
Property owners will be quick to deny responsibility and even blame you for your accident and injuries.
Insurance companies aren't on your side. They'll do anything to deny or drive down the value of your claim.
There might be several liable parties. You won't know unless there's a thorough independent investigation into your premises liability accident.
There's a limited amount of time to file a premises liability lawsuit or injury claim. You risk losing out on valuable money by hesitating or waiting too long to assert your right.
It's hard to know what your case is worth, and you certainly don't want to leave that calculation up to insurers.
Our goal is to not only get the money you deserve, but secure maximum compensation on your behalf. We'll carefully investigate the circumstances surrounding your accident, determine the case, and identify who might be to blame. Then we'll aggressively pursue damages on your behalf. If at-fault parties or insurers won't budge, our skilled trial attorneys won't hesitate to take your case to court. Insurers are all too familiar with our track record of success, so they'll want to avoid a showdown in front of a jury at all costs.

We're here to help you in any way that we can. All you have to do is give us a call and set up a time to talk about your case. Reach out to us today to learn more.
We Handle All Premises Liability Cases in New York City
Many people think premises liability cases are limited to slips and falls. In truth, premises liability can refer to any situation where you get hurt on someone else's property. At Mirman, Markovits & Landau, P.C., we're prepared to represent you in any premises liability matter, including:
Swimming pool accidents
Elevator accidents
Escalator accidents
Bed bug injuries
Hotel accidents
Apartment building accidents
Negligent security
Workplace accidents
Exposure to toxic chemicals
Rape or assault
Poisonings
Wrongful death, and more.
If you've suffered an injury while on someone else's property, you may have a premises liability case. Contact a personal injury lawyer at our firm to discuss your case and learn more about your rights and options.
What is Premises Liability?
When you visit someone else's property – whether it's a commercial business or private home – you shouldn't have to worry about getting hurt because of hidden dangers. If you happen to get hurt, you might be able to assert certain protections under New York's premises liability laws. That's because property owners have a duty to make sure that guests visiting their premises are safe. The specific duty owed to you depends on why you're visiting in the first place.

Invitee
You're generally considered to be an invitee when you're visiting premises for a business purpose. Maybe you've been invited by the owner, or maybe the place is open to the general public during certain hours. The bottom line is that you're there for the benefit of the owner.

Property owners owe the greatest duty of care to invitees. Owners must search for potential hazards and make necessary repairs as soon as they're identified. If there's any chance that an invitee could get hurt, the owner must provide a clear warning.
Licensee
You'll generally be considered a licensee if you're visiting someone for social purposes. Maybe you showed up at a friend's house unannounced, but were welcomed inside without an explicit invitation. Or, maybe you're visiting your parents for Thanksgiving. The purpose of your visit is social, not business.

Property owners don't have to be as aggressive in taking care of their land to prevent injuries to a licensee. The owner doesn't have an obligation to inspect the premises or make sure that they're in a reasonably safe condition. They do, however, have to fix a hazard when they have actual or constructive knowledge.
Trespasser
You might be considered a trespasser when you're on someone else's property without implied or express permission. In other words, you're there without the owner's consent.

Property owners generally aren't responsible for injuries suffered by trespassers. There's no obligation to keep the premises in a safe condition. If an owner knows that a trespasser exists, they can either tell them to leave or warn them about known hazards.

However, this isn't always the case, especially when children are involved. If someone has an attractive nuisance on their property – such as a swimming pool – they might have a responsibility to protect potential (or known) trespassers from potential accidents and injuries. This is particularly true if trespassers are young kids who might not understand the potential consequences of their actions.
Damages Available in NYC Premises Liability Cases
An unexpected accident can have harsh immediate and long-term consequences. Any injury, ranging from broken bones, lost limbs, or spinal cord damage, can turn your life upside down. Property owners can be held financially accountable for injuries if you get hurt because they had a responsibility to keep you safe, but failed to do so.

At Mirman, Markovits & Landau, P.C., our experienced NYC premises liability lawyers will fight to help you recover the damages you need and deserve, including money for:
Medical expenses
Rehabilitation
Lost income and wages
Temporary and/or permanent disability
Pain and suffering
Emotional distress
Loss of enjoyment of life
Disfigurement, and more.
Don't underestimate the value of your injuries. Don't let insurance companies force you into accepting less money than you deserve. Call Mirman, Markovits & Landau, P.C. for help getting the money you deserve. We'll conduct a thorough investigation into your accident. We can rely on experts to help us understand the more complicated or nuanced aspects of your case. With their help, we can better understand your injuries and, in turn, what your case is worth.
Call Our NYC Premises Liability Lawyers For Help Today
Whether you got hurt while taking in a game at Yankee Stadium or suffered an injury because of your hotel's defective elevator, the New York City premises liability attorneys at Mirman, Markovits & Landau, P.C. are here to help. Contact our office to schedule a free, no-obligation case assessment. Our team is always available to take your call – 24/7/365.