New York Bus Accident Lawyer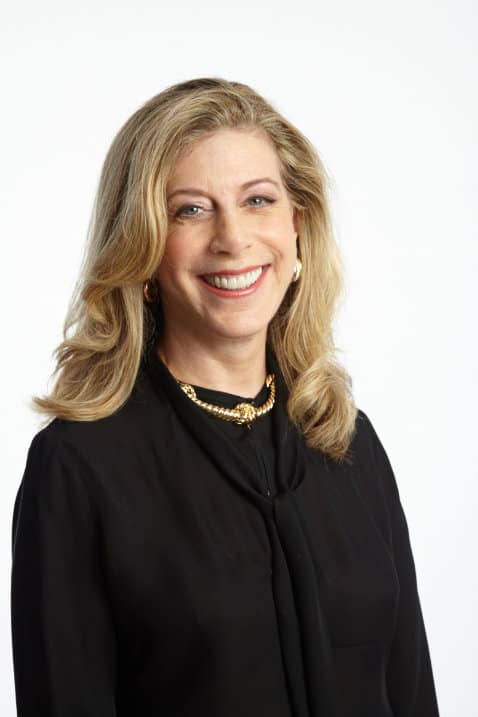 If you've been involved in a bus accident, you may have the right to seek compensation for your injuries. A New York City bus accident lawyer at Mirman, Markovits & Landau, PC can help you fight to maximize your recovery. 

Since 1977, the legal team at Mirman, Markovits & Landau, PC has been dedicated to helping injured bus accident injury victims across New York City. Our aggressive approach has helped us recover more than $1 Billion in compensation for our clients – including a $1.76 Million verdict for a child who was hit by an MTA bus in the Bronx. If you've been hurt in a bus accident in New York, we're here to fight for you, too.

Do not hesitate to call our New York City law firm to schedule a free, no-obligation case assessment. We're always here to take your call, day or night.
Why Should I Call a NYC Bus Accident Lawyer?
Even a minor bus accident can have catastrophic consequences, including traumatic brain injuries and wrongful death. Between medical bills and lost wages, you might find that you're in a really tough financial situation. Filing an injury claim or lawsuit can help you secure the money you need and deserve.

You've got enough to think about without the added stress of a lawsuit. Hiring an attorney can give you time to focus on yourself. It can also help to put you in the best position to maximize the compensation you're able to secure.

You should call Mirman, Markovits & Landau, PC for help immediately after your NYC bus accident because:
Insurance companies will try to drive down the value of your claim and manipulate you into accepting less money than you deserve;
You might not realize that more than one person is responsible – and financially liable – for your bus accident and injuries;
You might be blamed for causing the bus accident or failing to mitigate your injuries, which could affect yoru ability to get the money you need;
It can be tough to know what your bus accident case is worth without an investigation and expert help.
At Mirman, Markovits & Landau, PC, we're different from other law firms in the city. We're like one big family. When you get hurt, you become a part of our family. As our client, we'll stand by you every step of the way and do everything we can to get you the money you deserve.
Why Do Bus Accidents Happen in NYC?
Bus accidents can, and do, happen for a lot of different reasons. Congested roadways and aggressive drivers, unhappy about sharing the road with large buses, often create dangerous situations that are tough for bus drivers to navigate safely.

However, many times, bus accidents happen because bus drivers are negligent. Factors that commonly contribute to bus accidents in NYC include:
Fatigued driving
Inexperienced operator
Drunk driving
Distracted driving
Failure to inspect or maintain buses
Speeding
Making unsafe or illegal turns, and
Failing to yield the right of way to pedestrians or other motorists.
You might be entitled to compensation if you've been injured in an accident with a bus. At Mirman, Markovits & Landau, PC, we handle all bus accident cases. We're here to help if you're a pedestrian or bicyclist who's been struck by a bus, a motorist who's collided with a bus, or a bus passenger who's been injured in a crash. Call our NYC law office today to learn more.
Types of Bus Accidents in NYC
There are several different types of buses that travel on NYC roads every day. The type of bus involved in your accident might influence how your personal injury lawsuit unfolds.
Public New York City Bus
The Metropolitan Transportation Authority (MTA) dispatches more than 5,700 buses on NYC roads every day. The MTA and its bus drivers have a responsibility to use extra care and caution when transporting millions of New Yorkers across the city. Unfortunately, that doesn't always happen.

If you live in or commute to NYC, you've probably had a close call with an MTA bus. A study by the New York Post revealed that in a 31 month period beginning in 2015, MTA buses were involved in more than 21,800 accidents. That's an average of 23 MTA bus accidents every single day.
Tour Buses
New York is a big city. There's a lot to see. One way tourists can take in several boroughs and landmarks is by hopping on a tour bus. These buses stop and go frequently, which can be incredibly dangerous, especially on New York's notoriously dangerous streets. Many tour buses are double-deckers, meaning that some passengers ride on the top, exposed to the elements. In a crash, these passengers, who may or may not be wearing a seatbelt, can easily be ejected from the bus and severely injured.
School Buses
New York is home to the largest school district in the country. There are more than 1.1 million students enrolled in NYC public schools. Many of these children get to and from school on a school bus. School bus drivers in New York have a special responsibility to make sure that their young passengers are safe. Drivers have to comply with speed limits and make sure that kids are able to cross the road safely. Unfortunately, school buses tend to be involved in more fatal accidents than other types of buses.
Private Buses
In addition to the MTA, tour companies, and schools, private companies also operate buses on NYC streets. Greyhound, Peter Pan, BoltBus, MegaBus, and GoBuses are just a few of the companies that help commuters get in, through, and around the city. These buses also connect NYC to other major metropolitan areas, including Boston, Philadelphia, and Washington, D.C.

These bus companies have a responsibility to hire qualified, capable drivers. However, many companies, especially companies with smaller fleets, fail to do this. When a bus company hires unqualified drivers or fails to monitor its drivers properly, the risk of an accident increases significantly. In fact, a bus company that receives poor marks from the Federal Motor Carrier Safety Administration (FMCSA) in regard to safety practices is 79 percent more likely to have a bus involved in a crash.
Who's Liable For My Bus Accident and Injuries?
You may be able to seek compensation from anyone who contributed to your NYC bus accident. This might include:

Bus Drivers: Buses are common carriers. Bus drivers have an increased responsibility to get passengers from one place to another safely. If a bus driver is negligent in any way and causes an accident, you may be able to hold them personally accountable for your injuries.

Bus Companies/Employers: Bus companies have a responsibility to hire and train qualified employees. They also have to buy safe buses, inspect them for issues regularly, and repair vehicles, as necessary. If you get into an accident, you might be able to hold the bus company responsible.

Other Negligent Parties: Bus drivers and bus companies aren't always responsible (or totally responsible) for accidents. Other drivers, pedestrians, or bicyclists can also contribute to a crash. Under New York's comparative negligence law, you can potentially recover damages from anyone who shares fault.

Bus Manufacturers: Companies that sell buses or safety equipment have ot make sure that those products are safe. If a bus defect contributed to your accident, you might be able to file a lawsuit against the company that sold or manufactured the vehicle.
We'll Fight to Maximize Your Financial Recovery
At Mirman, Markovits & Landau, PC, our bus accident lawyers will aggressively pursue monetary damages on your behalf. We'll demand money to help cover the costs associated with:
Medical expenses
Lost wages and income
Disability
Reduced earning capacity
Loss of enjoyment of life
Emotional distress
Pain and suffering, and more.
We have relationships with some of the best bus accident and injury experts in the tri-state area. They can provide invaluable insight as we investigate and build your bus accident case. With their help, we can better understand your injuries and what your case is worth.
Call our New York City Bus Accident Lawyers for Assistance
Have you been injured in a crash, rollover, or collision involving a bus in NYC? Don't hesitate to contact a New York personal injury attorney at Mirman, Markovits & Landau, PC for help. We'll help you fight to recover the money you need and deserve as you work hard to get back on your feet.

Your first consultation is free, so call our NYC law firm for help today. We represent clients across New York, including Brooklyn, the Bronx, Long Island, Manhattan, Staten Island, Queens, and Westchester.