New York City Car Accident Attorney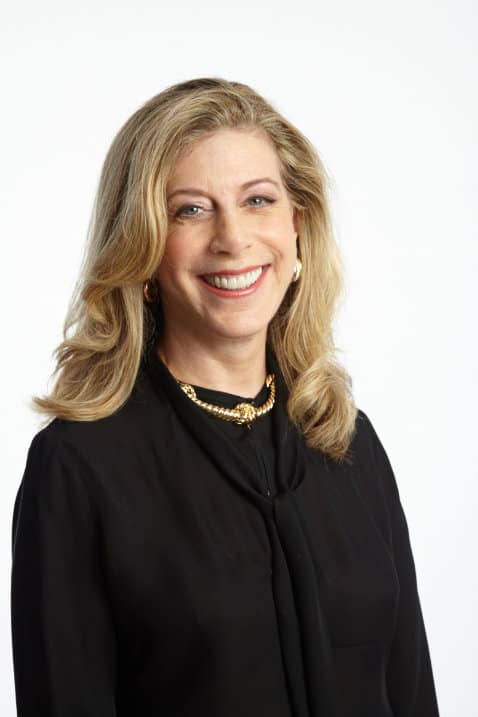 Any auto accident can turn your life upside down. If you were injured, you may be entitled to recover damages. Call a New York car accident lawyer at Mirman, Markovits & Landau at (212) 227-4000 for a free consultation.

Since 1977, our attorneys have been fighting to protect the rights of injured accident victims like you. We understand how important money can be after a devastating crash. That's why we'll go above and beyond to obtain a settlement or award on your behalf. We'll fight to obtain the maximum compensation you deserve.

Contact our New York City law office to schedule a free, no-obligation case assessment today.
New York City Car Accident Statistics
In 2018, there were 228,047 reported motor vehicle accidents in New York City. That's an average of 624 accidents every day. On an average day, the NYPD will receive 26 reports of a car accident every hour.
Where Are Car Accidents Happening in New York City?
Car accidents aren't just limited to Manhattan. Crashes happen every day across the five boroughs. Every month, the NYPD releases accident statistics.
According to data for June 2019, the most recent month for which statistics were available, there were more accidents in Queens than anywhere else in New York City.
The breakdown for car accidents in the five boroughs is:

Brooklyn: 5,851 accidents
The Bronx: 3,209 accidents
Manhattan: 3,673 accidents
Staten Island: 611 accidents
Queens: 6,012 accidents
[visualizer id="11508″]
How Serious Are New York City Car Accidents?
Many, but not all, of these accidents, cause injuries. Some crashes are also fatal for those involved. In 2018, there were 200 fatal car accidents in the city. That was the lowest reported level in more than a century.

Even though fatal crashes are on the decline, accidents are still causing a lot of harm. According to NYPD accident statistics for June 2019, there were 4,150 injury-causing or fatal accidents in New York City.

Brooklyn: 1,299 accidents resulting in injury or death
The Bronx: 744 accidents resulting in injury or death
Manhattan: 593 accidents resulting in injury or death
Staten Island: 212 accidents resulting in injury or death
Queens: 1,302 accidents resulting in injury or death
In total, 20 people were killed in NYC car accidents in June 2019.
Where Do Most Car Accidents in NYC Happen?
Even if you're extremely careful, there's still a good chance you'll get into a fender bender or accident in NYC. Why? You can't control how others behave behind the wheel. You can't force other drivers to pay attention or follow the law. So, accidents happen.
You can, however, potentially minimize the risk of an accident by knowing where collisions tend to happen most frequently in the city. You can either (a) avoid these dangerous intersections or (b) be extra careful when navigating these areas.
Accidents By Borough
The most dangerous borough in New York City is Queens, accounting for more than 29 percent of all car accidents in the Big Apple. Brooklyn and Manhattan are the next most dangerous, with 28 and 22 percent of crashes, respectively. About 14 percent of NYC accident occur in the Bronx, while less than 6 percent happen on Staten Island.

While most accidents happen in Queens, that's not the borough where most serious crashes occur. In the Bronx, more than 29 percent of car accidents result in injury or death. Brooklyn isn't far behind, with more than 28 percent of its accidents causing an injury.
Between 23 and 25 percent of accidents in Queens and on Staten Island result in an injury. Accidents in Manhattan tend to be the least serious. Less than 17 percent of auto accidents in Manhattan leave victims with an injury.
Most Dangerous Intersections in NYC
Some intersections in New York City are much more dangeorus than others. Studies show that these NYC intersections are particularly dangerous:
Sixth Ave & W 23rd St (Manhattan)
Jay St & Tillary St (Brooklyn)
Atlantic Ave & Bedford Ave (Brooklyn)
Third Ave & E 13th St (Manhattan)
Chrystie St & Delancey St (Manhattan)
St. Nicholas Ave & W 141st St (Manhattan)
Allen St & E Houston St (Manhattan)
Graham Ave & Grand St (Brooklyn), and
Jay St & Myrtle Ave (Manhattan).
Intersections aren't just dangerous for motorists and their passengers. Intersections are where cars are most likely to collide with pedestrians and bicyclists.
You Deserve an Experienced NYC Car Accident Lawyer
An unexpected accident can be terrifying. It can take weeks, or even months, to get back on your feet. Even then, you might not have fully recovered from your injuries. There's a chance you'll have to struggle with a painful, debilitating injury for the rest of your life. Pursuing compensation for your car accident injury will be one of the most important things you do.

Just because someone is an attorney doesn't mean they're qualified to handle your car accident case. You deserve to work with a law firm that focuses exclusively on personal injury law. At Mirman, Markovits, & Landau PC, that's all we do.

Our attorneys have more than 100 years of combined experience handling complex personal injury cases. We've helped more than 20,000 accident victims fight to recover much-needed and well-deserved compensation.

Our hard work and commitment to our clients pay off. We've successfully recovered more than $1 Billion in settlements and awards. There's a reason why we're among the most respected personal injury attorneys in New York, NY.

When you turn to us for help after your auto accident, you can benefit from our experience and established record of success. Call a New York car accident lawyer at Mirman, Markovits & Landau, PC to schedule a free consultation and learn more today.
Who's Responsible For My Injuries After a Car Accident?
There are two things you need to understand about recovering money after your New York City car accident. The state's no-fault insurance and comparative negligence rules will affect how you pursue compensation for your injuries.

New York's No-Fault Insurance Rules
Everyone who owns a vehicle in the state of New York must purchase auto insurance coverage. This insurance policy will be the primary source of compensation after an accident. When you get into an accident, you'll have to seek money from your own insurer under the state's no-fault insurance rules. This is true, even if someone else is responsible for the crash.

Don't expect your insurance company to be happy about covering the cost of your accident and injuries. In fact, be prepared for the company to do everything it can to drive down the value of your claim. Some companies might try to trick you into accepting a lowball offer. Others might try to deny your claim altogether.

You can level the playing field by hiring an experienced New York personal injury lawyer. When you turn to Mirman, Markovits, & Landau PC for help, you can even get the upper hand in negotiations. Insurance companies won't be able to rely on their normal manipulative tricks and tactics. Instead, they'll have to extend legitimate settlement offers or risk going up against our skilled trial attorneys in court.
New York is a Comparative Fault State
Insurance is the primary source of compensation after a New York car accident. However, your insurer will only pay up to your policy limits. What happens if your claim is denied or the cost of your injuries exceed what your company will pay? If this happens, you can pursue compensation from the person (or people) who caused your accident in the first place.

Under New York's comparative fault rules, anyone who contributes to an auto accident can be liable for injuries that result. So, you might be able to file a lawsuit to recover money from a negligent:
Driver of another passenger vehicle
Truck driver
Bus driver
Motorcyclist
Bicyclist
Pedestrian
Employer, or
Company responsible for manufacturing or selling a defective product.
You might even be able to recover money from the state of New York, one of the five boroughs, New York City, or another government agency.

Car accident claims can be complicated. Don't hesitate to ask for help after you get hurt. The car accident lawyers at Mirman, Markovits, & Landau PC are always available when you need us, 24 hours a day, 7 days a week, 365 days a year.
What Causes Car Accidents in New York City?
Every year, there are thousands of car accidents in New York City. These accidents can (and do) happen for a lot of different reasons. However, certain factors tend to contribute to crashes more often than others.

Common causes of car accidents in New York City include:

Distracted Driving: Drivers who aren't paying attention to the road are more likely than others to get into an accident. An estimated 32 percent of all crashes in the city involve a distracted driver.

Drunk Driving: Driving under the influence of drugs or alcohol is a factor in hundreds of injury-causing and fatal crashes in the city. The CDC reports that about 28 percent of all fatal motor vehicle accidents involve a drunk driver.

Fatigued Driving: Fatigued driving can be just as dangerous, if not more dangerous, than drunk driving. In fact, if you drive after being awake for 18 hours, it's essentially the same as driving with a blood alcohol concentration (BAC) of .05 percent. If you've been awake for 24 hours, that's the equivalent of driving with a BAC of .10 percent, which is way above the legal limit.

Aggressive Driving: Everyone in New York City always seems to be in a rush. This leads to a lot of aggressive driving behaviors that make the roads unsafe. Speeding, failing to yield the right of way, tailgating, and making unsafe turns contribute to thousands of accidents every year.

Weather Conditions: Weather conditions can make roads unsafe. It can be more difficult to navigate a vehicle safely and see others on the road when it's raining or snowing.

Defective Vehicles: Sometimes accidents happen even when everyone involved in careful. Why? Defects in vehicles or safety equipment. If brakes or airbags fail, accidents can be unavoidable. The companies responsible for these defective products can be liable for resulting injuries.

Hazardous Road Conditions: New York State and the five boroughs (Brooklyn, the Bronx, Manhattan, Staten Island, and Queens) have a responsibility to provide safe roads. When the government agency responsible for those safe roads knows about a hazardous condition, it has to do something about it. Potholes, failing traffic signals, obstructed signs, or debris – left unattended – can cause serious accidents.
We'll Help You Demand Money For All of Your Car Accident Injuries
Some personal injury law firms in New York City will only agree to take your case if you've suffered a catastrophic injury. At Mirman, Markovits, & Landau PC, we're here to help you fight for compensation for any and all car accident injuries.

No case is too big or too small. We know that any injury can disrupt your life and be overwhelming. We'll help to fight to get compensation for all of your injuries, including:
Amputation
Back injury
Broken bones
Burns
Chest injury
Concussion
Crushing injury
Degloving injury
Eye injury
Head injury
Neck injury
Paralysis
Spinal cord damage
Traumatic brain injury
Whiplash
Wrongful death, and more.
Contact our skilled NYC car accident lawyers to schedule a free consultation. Can't make it into our law office to discuss your case? Don't worry; we'll come to you.

Our legal team can visit you at home, at work, or even at the hospital while you recover. All you have to do is make the call and ask for help. It's that easy.
What If I'm Blamed For My Car Accident?
Under New York's comparative fault rules, you can still get money for your injuries as long as you're not entirely at fault for an accident. In other words, someone else must also share some of the blame for your crash. Fault is apportioned to everyone who contributes.
When you do share fault, it will affect your ability to recover compensation. Your damages will be reduced by however much fault is allocated to you. If you're 25 percent to blame, your damages will be reduced by 25 percent.
It's important to consult an experienced NYC car accident attorney after an accident, especially if others are trying to pin the blame on you. At Mirman, Markovits, & Landau PC, our lawyers will do everything we can to minimize your role in your accident. The less fault you share, the more money you can potentially get for your injuries.
Damages Are Available After a New York City Collision
Whether you're pursuing money from an insurance company or a negligent third party, you can seek damages for:
Medical bills
Property damage
Pain and suffering
Lost wages and income
Disability
Reduced earning capacity
Loss of enjoyment of life, and more.
Don't settle for less money than you deserve. Make sure that you know what your case is worth. Our attorneys have worked hard to establish a network of injury experts across the city. These experts can provide valuable information and insight into the more complicated aspects of your case. With their help, we can better understand your injuries and how they might affect you down the line. This will help us determine what your case is worth.
What Should I Do After a Car Accident in NYC?
The things you do after you get into a car accident in NYC matter. Keep these suggestions in mind to keep yourself safe and protect any legal claims for compensation you may have.
Move Away From the Scene. The first thing you should do after an accident – if you're able to – is move away from the scene. Move your car to the side of the road where it won't create a hazard. If your car isn't drivable, leave it where it is but relocate yourself. You don't want to be in or near your vehicle if it's involved in a second crash with oncoming traffic.
Report the Accident: Always make sure that you call the police and have an officer dispatched to the scene of the accident. A police report can be critical if you decide to file an insurance claim or lawsuit. The report can detail information that is easily lost or forgotten over time, like weather and traffic conditions.
See a Doctor: Go to the doctor or closest emergency room, even if you don't think your injuries are severe. A prompt medical evaluation can help to make sure that all of your injuries are identified and treated right away. Skipping a trip to the doctor could mean that internal injuries go undetected, putting your life in jeopardy. Your doctor's visit will also generate a medical report that can be essential down the line if you decide to sue.
Refuse Early Offers. Insurance companies might try to take advantage of your emotions and stress after a nerve-wracking accident. Don't let them trick you into accepting a lowball offer. The best thing to do is refuse to speak with an insurance company, beyond telling them basic information about yourself. Direct any other communication to your attorney.
Consult With a NYC Personal Injury Lawyer. You don't have to handle the stress of a lawsuit or injury claim on your own. At Mirman, Markovits & Landau, P.C. our attorneys will handle all aspects of your legal case. We'll investigate, handle negotiations, and, if necessary, litigate your case in court. We'll do everything we can to put you in the best position to get maximum compensation.

How Long Do I Have to File a Car Accident Lawsuit in New York?
You won't have an unlimited amount of time to pursue compensation after an accident in New York.
Insurance Claim
If you want to collect insurance benefits, you'll have to notify the insurer not long after your crash. Then you'll have to file your claim for benefits within a reasonable amount of time. What's "reasonable" varies from company to company.
Personal Injury Lawsuit
If you decide to file a lawsuit, you'll have to do so within the applicable statute of limitations. In New York, the statute of limitations for car accident lawsuits is three years. If you don't file a claim within three years of the date of your accident, you risk losing the right to recover the money you need and deserve.
Government Claim
There will be even less time to pursue compensation if you believe that a government agency or employee's negligence caused your injury. In these situations, you'll have 90 days from the date of your accident to file a special administrative claim, and one year to file a lawsuit.

Not sure how long you have to file a claim and demand money you need and deserve? Our attorneys can help. Contact us to discuss your case as soon as you can.
Call Our New York City Car Accident Lawyers For Help
You've got enough going on after your accident without the added stress of an injury claim. Hiring an attorney can give you time to get better, while also putting you in the best position to get the money you deserve. Contact the New York City car accident attorneys at Mirman, Markovits, & Landau PC for immediate assistance after you get hurt in a crash.

Your first consultation is free. When you call, our attorneys will review your case, explain your rights, and answer any questions that you might have. There's a limited amount of time to file a lawsuit after an accident, so don't hesitate to reach out to us for help today.
New York City Car Accidents Infographic