8 Causes of Construction Accidents in NYC
Michele Mirman | Construction Accidents | November 18, 2019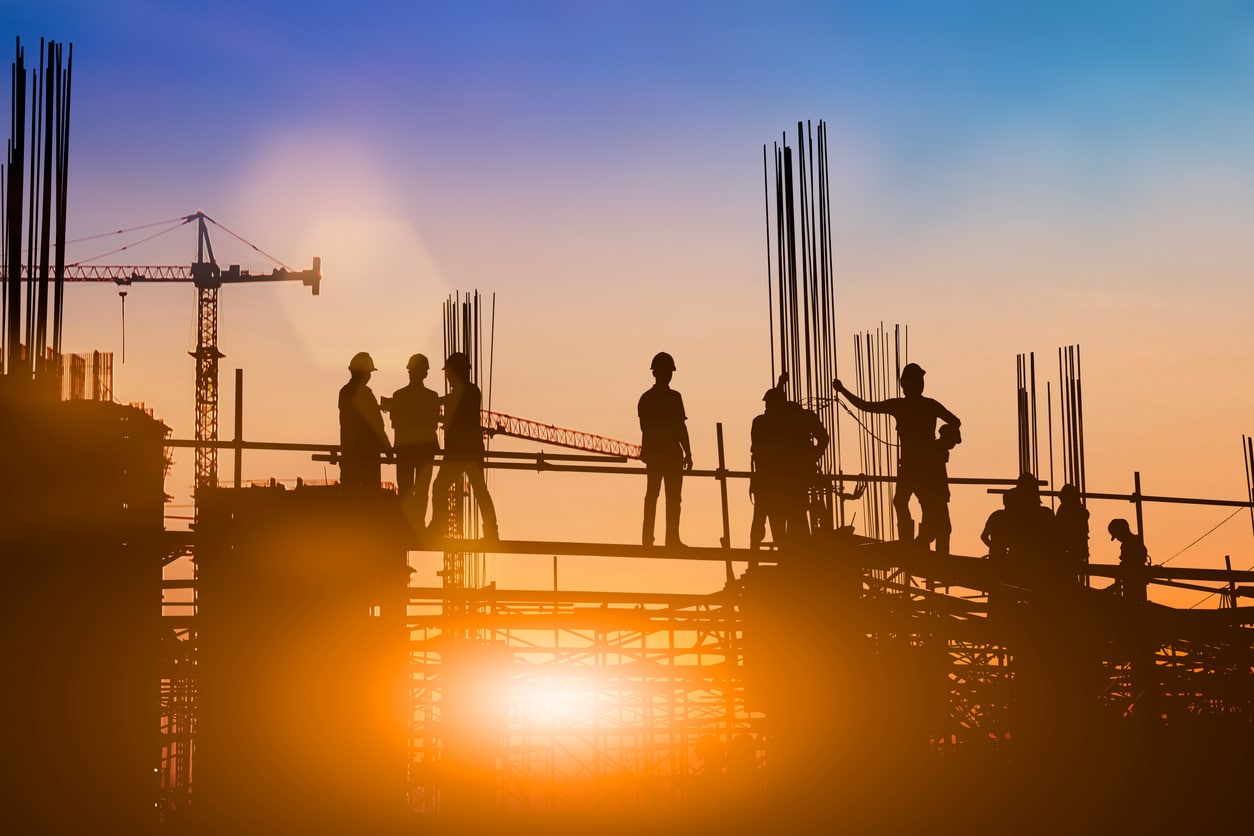 If you work in construction, you have one of the most dangerous jobs in New York City. The Department of Buildings tracks construction accident-related injuries and deaths. In 2017, 761 construction workers were injured on sites across the Big Apple. That reflected a 13 percent increase from the number of construction injuries reported in the prior year.
Data published by the Bureau of Labor Statistics also shows that injuries and deaths on New York City construction sites continue to be problematic. This is true, despite tough New York labor laws that are designed to make things as safe as possible for construction workers.
Why are so many New York City construction workers getting hurt on the job? Why are job sites dangerous, despite strict state and federal safety regulations? Here are 10 leading causes of accidents that result in injury and death on New York construction sites.
Falls
According to the Occupational Safety & Health Administration (OSHA), falls are the leading cause of fatal accident injuries on construction sites across the country. Falls, which belong to a category known as the "Fatal Four," account for more than one-third of construction-related deaths every year.
Many NYC construction laborers spend time working from elevated platforms or machines. Some work directly above open floors or tunnels. If a job site does not have proper safety equipment – including rails or harnesses – falls are more likely to happen.
Caught In or Between Objects
Another one of OSHA's "Fatal Four" is being caught-in/between an object or objects. In 2016, 70 construction workers were killed when they were caught in or crushed by an object. These accidents tend to happen when cranes or machinery is not turned off and/or left unattended on job sites.
Struck by Falling Object
There's a reason why everyone who walks onto a construction site has to wear a hard hat. There are a lot of moving parts and objects tend to fly. It's not uncommon for things to seemingly fall out of the sky when laborers are working on tall buildings or from elevated platforms. Every year, about 100 construction workers are killed on sites when they're struck by a falling object.
Trips and Falls
Construction sites have a lot going one. There are trenches, machines, holes, wires, cables, and tools. Materials are often left sitting around. As a result, it can be tough to navigate a job site safely. It can be particularly challenging for laborers who are carrying equipment or machinery and, in turn, unable to keep a close eye on where they're going.
Electrocution
Also one of the top four leading causes of fatal construction site accidents: electrocution. In fact, eight percent of all workplace fatalities involve workers who are electrocuted. While any laborer can be electrocuted on a construction site, power-line installers, electricians, roofers, plumbers, and carpenters tend to be at an increased risk.
In recent years, the number of construction workers who have suffered electrocution injuries has declined. This is thanks, in part, to better safety training and an increase in personal safety gear used on job sites.
Building Materials
Construction jobs require a lot of different materials. It takes a lot of different things to build or rehab a structure. Statistics show that building materials – including pipes, ducts, tubing, lumber, nails, and screws – are a leading cause of injuries on NYC job sites.
Construction workers who regularly wear personal protective gear, such as hardhats, gloves, and boots, are less likely to sustain injuries while using and handling building materials.
Hand Tools and Power Tools
Tools play an essential role on any construction site in New York. If these tools aren't used properly, they can cause a lot of damage and serious injuries. Surprisingly, nonpowered hand tools (e.g., hammers, knives, and boxcutters) cause more injuries than powered hand tools (e.g., drills, grinders and power saws).
Construction workers can avoid injuries by knowing how to use a particular tool and choosing the correct tool for the job.
Elevators
New York has a lot of high-rise buildings under construction. Elevators are included in the blueprints for most of these structures. Unfortunately, building elevators or working around elevator shafts can be particularly dangerous for construction laborers.
A recent report revealed that elevator-related construction accidents have increased in recent years. The Center for Construction Research and Training revealed that the rate of elevator-construction deaths doubled between 2003 and 2016. These incidents often involve the "Fatal Four" – falls, electrocution, caught-in/between, and struck-by accidents.