NYC Cancer Misdiagnosis Lawyer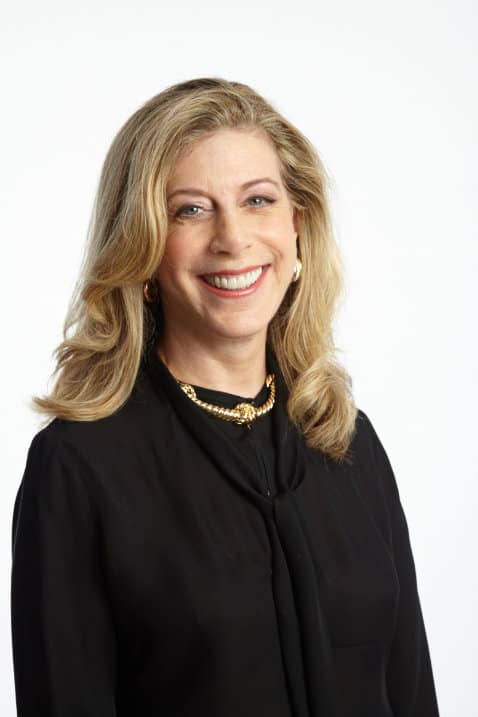 Have you or a family member suffered because of a cancer misdiagnosis? Whether your doctor failed to diagnose your cancer in the early stages or simply botched the diagnosis altogether, you could be entitled to a financial award. Contact Mirman, Markovits & Landau, P.C. to discuss your case and learn about your potential options for recovery. Our NYC cancer misdiagnosis attorneys will help you fight to get every dollar you deserve.

We offer a free initial case assessment, so don't hesitate to reach out to our NYC law firm to schedule yours today. Our caring team is always here to talk – 24/7/365.
How Will a NYC Personal Injury Lawyer Help Me If My Cancer Was Misdiagnosed?
Cancer is a progressive disease, so early diagnosis is critical. The disease is often more responsive to treatment during the early stages before it has had the chance to spread. So, a timely diagnosis can have a significant impact on a patient and how their cancer affects their life. In fact, finding and diagnosing cancer early can ultimately be a matter of life and death.

Most people go to their primary care physician, an urgent treatment center, or a hospital when they're under the weather or not feeling their best. So, general practitioners and emergency room doctors have a tough job – listen to a long list of symptoms and complaints and figure out what might be wrong. It's the doctor's job to identify and diagnose potential health issues. If a doctor believes that a patient is exhibiting symptoms that could be indicative of cancer, he or she must absolutely act on that information by either ordering further tests or referring the patient to a cancer specialist.

Unfortunately, many doctors don't listen to their patients. They brush off complaints and ignore cries for help. Sadly, this is a massive problem for people of color. When a doctor doesn't listen to a patient, they'll miss critical information that could have been used to diagnose the problem. If a patient really does have cancer, this can set the stage for a disaster. Doctors who misdiagnose or fail to diagnose cancer must be held fully accountable for their patient's suffering.

At Mirman, Markovits & Landau, P.C., our NYC personal injury attorneys have been fighting on behalf of victims of medical malpractice for more than 40 years. We've seen how devastating a cancer misdiagnosis can be for a patient and their family. It can rob people of their lives and livelihood. That's inexcusable, and we will do everything in our power to help you hold the negligent doctor responsible for the harm and suffering they've caused.

When you call us for help, we will:
Bring in medical experts – including oncologists, internists, and other practitioners – to help us review your medical records and determine how your treating physician was negligent
Determine who, other than your doctor, might be responsible for your cancer misdiagnosis
Stand up to hospitals and insurance companies on your behalf, who will do everything in their power to stop you from getting the money you deserve, and
Consult with professionals who can help us understand how the missed cancer diagnosis has affected your life and, in turn, what your case is likely worth.
You have enough going on right now without the added headache of a complicated and contested legal claim. Let our NYC medical malpractice attorneys take charge and demand the compensation you deserve. We'll stand by your side from start to finish and handle all aspects of your case. You focus on yourself, your family, and fighting for your health.
Cancer is Misdiagnosed Far Too Often
Every year, more than 1.7 million Americans are diagnosed with cancer. Sadly, many cancer diagnoses are missed or come too late. It's estimated that anywhere between 10 and 20 percent of cancer cases are misdiagnosed. At least one study suggests that one out of every three misdiagnoses can be deadly.

Misdiagnosis isn't just limited to cancer – malpractice claims accuse doctors of failing to diagnose a lot of different serious health issues. However, cancer accounts for more than one-third of all misdiagnosis malpractice claims.

Most of these diagnostic errors occur in "ambulatory settings." This refers to care that's provided on an outpatient basis – such as urgent treatment clinics, emergency departments, and even your neighborhood doctor's office. In fact, 71.2 percent of all misdiagnoses occur at these outpatient care centers.
Why is Cancer Misdiagnosed?
Doctors can miss a cancer diagnosis or make a wrong diagnosis for a lot of different reasons. Some causes include:
Failing to listen to a patient's complaints
Failing to order diagnostic tests to diagnose or rule out cancer
Failing to refer a patient to an oncologist or another cancer specialist for further testing and treatment
Mishandling test blood and other test samples
Misreading or misinterpreting test results
Missing cancerous cells or lesions during a biopsy
Misdiagnosis a cancerous tumor as non-cancerous or benign, and
Inaccurately grading a cancer diagnosis.
When a doctor makes any of these mistakes, the consequences can be catastrophic for the patient. These mistakes are indicative of negligent medical care. Mirman, Markovits & Landau, P.C. can help you file an injury claim and demand that the doctor is held fully accountable. Contact our NYC law office today to arrange a free consultation and learn more.
Representing All Victims of Cancer Misdiagnosis in NYC
At Mirman, Markovits & Landau, P.C., our NYC cancer misdiagnosis lawyers have a combined 200 years of legal experience. We've spent decades going toe-to-toe with the toughest adversaries – hospitals, insurance companies, and pharmaceutical companies – and winning big for our clients. In fact, to date, we've recovered more than $1 Billion in settlements and jury awards.

Let us get to work to help you, too. Call us for help if your doctor misdiagnosed or failed to diagnose:
Breast cancer
Lymphoma
Bone cancer
Thyroid cancer
Skin cancer
Testicular cancer
Prostate cancer
Cervical cancer
Uterine cancer
Ovarian cancer
Colon cancer
Leukemia
Mesothelioma
Pancreatic cancer, or
Any other type of cancer.
Delaying a proper diagnosis by just a few weeks or months can change the course of your life forever, or take it from you. Do not hesitate to contact our team for help fighting to get a substantial monetary award.
Damages Available in NYC Cancer Misdiagnosis Cases
Cancer can be an incredibly expensive disease. AARP estimates that cancer costs the average patient roughly $150,000 a year. However, that doesn't take into account things like out of pocket costs and cancer treatment drugs, which can cost up to $30,000 a month.

If your cancer is diagnosed early, there's a chance you can get treatment and recover. That, alone, can limit the lifetime costs. If your cancer is misdiagnosed, you'll be faced with expensive, aggressive treatments and an uphill battle. That will undoubtedly impose significant financial strains.

The negligent hospital, doctor, or healthcare provider who missed your diagnosis should be responsible for those expenses, as well as the intangible suffering you'll experience along the way. Our New York city cancer misdiagnosis lawyers will fight to get you damages for:
Present and future medical expenses
Present and future lost wages
Disability
Loss of enjoyment of life
Pain and suffering
Emotional distress, and more.
If your loved one has died because of a missed cancer diagnosis, you may also be entitled to damages for your losses, as well. Our team can help you navigate a wrongful death lawsuit against the negligent doctor or hospital.

Don't let insurance companies downplay the impact your cancer misdiagnosis has had on your life. Let our experienced legal team make them pay for the damage they've done. We'll bring in experts to help us understand your case better and, in turn, know what it's likely worth.
How Long Do I Have to File a Cancer Misdiagnosis Lawsuit in NYC?
New York limits the amount of time you will have to file an injury claim or lawsuit. Cancer misdiagnosis falls under the umbrella of medical malpractice. Under state law, you'll be required to file a claim within two and a half years of the " act, omission or failure" or "last treatment" which gave rise to your injury.

Be careful, because you will lose the opportunity to recover compensation if you do not file your medical malpractice claim before the statute of limitations expires. How do you know when the clock begins to run? That can be complicated and is best determined by an experienced personal injury attorney in New York City. Do not hesitate to contact Mirman, Markovits & Landau, P.C. as soon as you learn that you've been diagnosed with cancer and suspect that another doctor missed it.
Schedule a Consultation With Our NYC Cancer Misdiagnosis Lawyers
Valuable time has been stolen from you if a doctor failed to properly diagnose or misdiagnosed your cancer. While money will not turn back the clock, it can help to make a huge difference in the months and years to come. A financial award can reduce your financial stress and give you time to focus on recovering or coping with your diagnosis.

The NYC medical malpractice lawyers at Mirman, Markovits & Landau, P.C. will help you in any way that we can. We represent clients across the city and in surrounding areas, including the Bronx, Brooklyn, Long Island, Manhattan, Queens, Staten Island, and Westchester. Give us a call today to arrange a free initial case assessment and learn more.