NYC Failure to Diagnose Attorney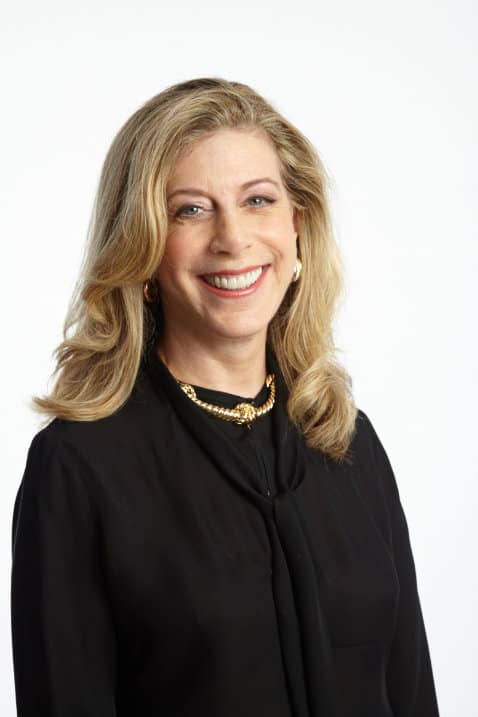 Did a medical professional in New York City fail to diagnose your injury or illness? Are you now struggling with the consequences of this negligent medical care? Contact Mirman, Markovits & Landau, P.C. to discuss your legal rights and options. You could be entitled to compensation, and our NYC failure to diagnose lawyers will fight to maximize your financial recovery.
Connect with our law firm online or give us a call to learn more. Your first consultation is free, so don't hesitate to reach out to us to schedule yours today.
Why Do I Need a NYC Personal Injury Lawyer If My Medical Condition Wasn't Diagnosed?
When you go to the doctor – whether it's for a routine checkup or after you get into an accident – you expect that they'll be able to determine if something is wrong.
You rely on the fact that the doctor spent years in medical school learning about how to identify and diagnose injuries and illnesses. You trust them – with your health and livelihood. Unfortunately, not all doctors exercise the level of care that's required to diagnose their patients' illnesses.
If there's any delay or failure in diagnosing a health issue, the consequences can be catastrophic. Diseases and illnesses can progress. Treatments can become more difficult, invasive, and expensive. Complications are more likely to arise. The chances of recovering are less likely. When a delay or failure to diagnose is the result of medical negligence, the doctor or healthcare practitioner responsible must be held fully accountable.
Here's the thing. Medical malpractice cases tend to be complicated. That's thanks, in part, to New York state laws that are written to favor hospitals and healthcare providers – not injured patients like you. To give yourself the best opportunity to get the money you deserve, it's smart to enlist the help of a qualified and experienced NYC personal injury attorney.
Mirman, Markovits & Landau, P.C. has been standing up to hospitals, insurance companies, and huge corporations in New York since 1977. Our lawyers have more than 200 years of combined experience. We've recovered more than $1 Billion in verdicts and settlements on our client's behalves. We know how important your injury claim is and what's at stake.
That's why we're prepared to do everything we can to help you recover all of the compensation you deserve. As we navigate your failure to diagnose case, we will:
Determine when your injury or illness should have been diagnosed
Identify which mistake(s) likely caused your doctor to miss the diagnosis
Handle all interactions and negotiations with hospitals and insurance providers, and
Work with experts, including medical professionals, to build a strong case and make sure that we know what it's likely worth.
We will work hard to negotiate a favorable settlement on your behalf. However, we will make it clear that our NYC trial lawyers are more than prepared to take the case to court if insurers and hospitals don't cooperate. The threat of a trial will never be off the table.
Give our law office in New York City a call today to set up a time to sit down and speak with our team. As always, your initial case evaluation is 100% free.
What is Failure to Diagnose?
Failure to diagnose is a type of medical malpractice claim. It refers to situations where a doctor or healthcare provider completely misses or delays a patient's diagnosis.
In 2013, a study revealed that failure to diagnose was the number one reason for medical malpractice lawsuits. In reviewing medical malpractice claims in theUnited States, Australia, France, and Canada, researchers found that between one-quarter and two-thirds of all medical malpractice claims involved a missed diagnosis.
Which Diseases Do Doctors Fail to Diagnose Most Often?
Doctors and healthcare providers fail to diagnose certain illnesses and traumas more often than others. Many failure to diagnose lawsuits involve situations where the following diseases, complications, and illnesses were not diagnosed:
Breast cancer
Colon cancer
Skin cancer
Lung cancer
Heart attacks in female patients
Complications arising from pregnancy, childbirth, and delivery, and
Meningitis, particularly in children.
This is not an exhaustive list. Failure to diagnose cases can involve any illness, injury, or complication. The doctor just has to fail to identify the medical problem or determine the cause.
Do I Have a Failure to Diagnose Case?
If you've been harmed because a doctor failed to diagnose your medical condition, you may have the right to file a medical malpractice lawsuit and demand compensation. To get money in your hands, though, you'll have to be able to prove a few different things.
A doctor/patient relationship existed. This means that the doctor owed you a duty of care. In other words, the doctor had a responsibility to use their expertise in your care, which included diagnosing and treating any medical issues you might have.
The doctor was negligent. In other words, the doctor breached their duty of care to you in some way and, as a result, failed to diagnose your condition.
You've been harmed because of the doctor's mistake. It's not enough for the doctor to make a mistake. You must have suffered in some way – physically, emotionally, financially – because of their failure to diagnose you.
The only way to know for sure if you have a legitimate failure to diagnose lawsuit is to speak with a qualified NYC medical malpractice lawyer. Mirman, Markovits & Landau, P.C. has been helping victims of medical negligence for more than 40 years. Give our law office a call to arrange your free initial case evaluation today.
Why Would a Doctor Fail to Diagnose My Medical Issue?
Doctors don't have easy jobs. That's why they go through years of rigorous training before they're ever allowed to practice. When a doctor is licensed, they're expected to draw on their expansive knowledge of medicine to identify health problems and figure out a course of action.
Sometimes doctors make mistakes. Unfortunately, those mistakes are, many times, entirely avoidable. Common reasons for missing or delaying a patient's diagnosis include:
Failing to take an adequate patient history
Failing to conduct necessary evaluations and assessments
Failing to order diagnostic tests
Errors in analyzing or reading the results of a diagnostic test, or
Failing to refer a patient to a specialist for further evaluation.
Whether your doctor made a mistake because they were overworked and overtired or because there were breakdowns in communication at the hospital, it's important to hold them accountable. The costs of a missed diagnosis can be extraordinary. You should not be expected to shoulder them on your own. You're in this situation because a doctor made a mistake. Mirman, Markovits & Landau, P.C. will work diligently to hold them accountable.
Damages Typically Available in NYC Failure to Diagnose Cases
The consequences of missed, delayed, or wrong diagnosis can affect your life for years to come. It can result in heightened medical costs, chronic pain, limited mobility, disability, and even death. The doctor or healthcare provider who failed to diagnose your health condition must pay for the harm they've caused.
That's why Mirman, Markovits & Landau, P.C. will aggressively pursue compensation from the negligent doctor, their hospital or medical organization, and other interested parties. You could be entitled to money for:
Medical expenses, including the costs of hospitalization, surgery, treatment, medical devices, medical equipment, and more
Rehabilitation and therapy
Nursing care
Loss of enjoyment of life
Pain and suffering
Emotional distress
Lost income and wages
Disability
Disfigurement,
Funeral expenses, and more.
If an insurer can't deny your claim, you can be certain that they'll work hard to minimize how much money you're awarded. Our misdiagnosis lawyers will challenge their tactics at every turn, making sure that you have every opportunity to hold your negligent healthcare provider accountable. We'll invest the time and resources that are necessary to get the job done. That's our promise to you.
How Long Do I Have to File a Failure to Diagnose Lawsuit in NYC?
New York limits the amount of time you will have to pursue compensation through a medical malpractice claim. The statute of limitations for these types of cases is two years and six months. The thing that is most critical is determining when that statute of limitations begins to run.
Typically, the clock starts when the medical error is made. However, in failure to diagnose cases, you might not realize that a mistake has been made right away. It could be a while before you discover that your doctor missed the diagnosis. In that case, there's a legitimate argument to be made that the statute of limitations should not begin to run until you learn this information.
Our team will work hard to make sure that your case is filed on time. However, in order to do that, it's important to reach out to us for help as soon as you discover that you've been affected by a medical mistake.
Schedule a Free Consultation With Our NYC Failure to Diagnose Lawyers
Has your family been harmed because a doctor failed to diagnose a serious medical condition? If so, you could be entitled to a significant financial award. Mirman, Markovits & Landau, P.C. will help you fight to maximize your compensation.
Simply give our NYC personal injury law firm a call today to arrange a free consultation to learn more. Our team handles cases for clients in the Bronx, Brooklyn, Long Island, Manhattan, Queens, Staten Island, and Westchester County.