New York Deep Vein Thrombosis Attorney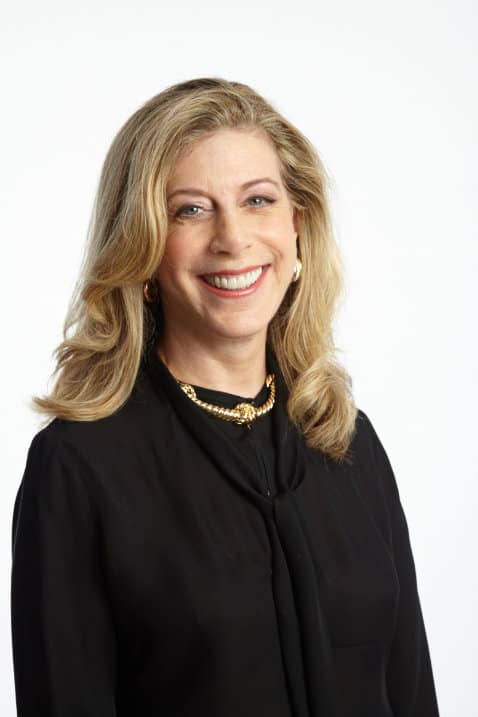 Has an accident in New York City caused you to suffer from blood clots or deep vein thrombosis? If so, do not hesitate to call Mirman, Markovits & Landau, P.C. for immediate legal assistance. Deep vein thrombosis (DVT) is a serious medical condition that, left untreated, can be catastrophic or fatal. The consequences of DVT can be physically, emotionally, and financially costly.

Our New York City personal injury lawyers will help you fight to secure and maximize compensation from all negligent parties. With more than 200 years of experience and $1 Billion in settlements and jury awards recovered, you can rest assured that your case will be in excellent hands.

We offer a free initial case assessment, so don't hesitate to reach out to us online or by phone to schedule yours today. Our legal team will carefully review your case, provide some guidance during this difficult time, and do our best to answer the questions you might have.
What is Deep Vein Thrombosis?
Deep vein thrombosis, or DVT, is the formation or buildup of blood clots in a vein deep in your leg. Blood clots – or thrombus – are a dangerous and life-threatening condition. Essentially, blood clots are clusters of blood, platelets, and tissue that form a "gel-like" mass.

When they dislodge, clots can travel in the blood and through your veins. If a blood clot reaches your lungs, heart, brain, or another vital organ, you can suffer from what's known as an embolism. An embolism can stop blood or oxygen from reaching the organ, causing permanent damage or, in many cases, death.

Embolisms that are considered to be a risk factor of deep vein thrombosis include:
Pulmonary embolism: A clot reaches the lung, blocking blood flow and air.
Arterial Thrombosis: A clot in an artery of the heart or brain that can cause a heart attack or a stroke.
Pulmonary embolisms (PE) are particularly devastating. One out of every four PEs causes death suddenly and without warning.
What Causes Deep Vein Thrombosis?
There are a few reasons why you might develop deep vein thrombosis. These include:

Trauma: If you're involved in an accident, you may damage your blood vessels. This can cause clots to form.
Surgery: DVT is noted as a serious and major risk associated with surgery. Blood clots can form in high-risk patients or if surgeons make a mistake.
Limited or Reduced Mobility: The less you move, the higher the risk of developing DVT. If you've been involved in an accident and can't move your legs much, you might develop DVT.
Some people are more likely than others to develop blood clots and suffer from deep vein thrombosis. Risk factors include:
Suffering fractures or broken bones
Obesity
Taking certain medications, including birth control
Smoking
Heart failure
Family history of blood clots and/or DVT, and
Sitting for long periods of time, such as in a car, on a plane, or in a hospital or nursing home bed.
You might be entitled to compensation for your DVT injury, even if you are considered high-risk. Contact Mirman, Markovits & Landau, P.C. to learn about your legal options today.
We Handle All Deep Vein Thrombosis Injury Cases in NYC
While blood clots can form for any reason, especially in high-risk individuals, they're often a consequence of trauma. If you get hurt because someone else was negligent, our NYC personal injury lawyers will help you fight to hold them accountable. We represent clients who have suffered from deep vein thrombosis and complications as a result of:
If you've been hurt in an accident or because of a medical mistake, don't hesitate to call our NYC law firm for assistance. We're always available to take your call and talk 24/7/365.
How is Deep Vein Thrombosis Treated?
If you're diagnosed with DVT after an accident in New York City, doctors will create a treatment plan to help you combat this serious injury. Treatment options might include:

Medication: Medication, including blood thinners, might be prescribed to help prevent blood clots from forming or getting bigger than they already are.
Medical Devices: Medical devices, including IVC filters, can be used to literally catch blood clots as they travel through the vein, preventing them from reaching vital organs. However, IVC filters are associated with several known risks, including fracturing, migrating, and tilting.
Surgery: Doctors might want to surgically remove any blood clots that pose an imminent threat to your health.
To reduce the risk of deep vein thrombosis after an accident, you should remain active or keep your legs elevated if you're not able to move. These precautions can limit the likelihood of blood clots and DVT.
What Are the Signs of Deep Vein Thrombosis?
DVT involves the formation of blood clots deep in the body, usually the thigh or leg. Just because you can't see an injury doesn't mean it's not there. So, it's always important to be aware of the signs and symptoms of an injury like DVT. Tell-tale signs of deep vein thrombosis include:
Leg cramps
Leg pain that gets worse when you bend the foot
Redness and swelling
Shortness of breath
Skin that's warm to the touch, and
Discolored skin.
These are all indicators that blood clots are forming in your leg. It's essential to seek medical attention immediately to avoid complications.
I've Had DVT Before, Will I Get It Again?
Statistically speaking, you're more likely to suffer from DVT if you've had it before. According to the CDC, one out of every three people who've had DVT will get it again within a decade. Recurrence is much more common in individuals who are high risk, such as those who smoke, are obese, or suffer from other underlying health issues, such as cancer.
What Damages Can I Get If I Have Deep Vein Thrombosis Because of an NYC Accident?
Deep vein thrombosis can cause excruciating pain and suffering. It can demand expensive, long-term medical care. It can result in deadly complications, altering the landscape of a family forever. These are consequences that you shouldn't have to deal with on your own if someone else is to blame.

At Mirman, Markovits & Landau, P.C., our NYC deep vein thrombosis lawyers will work tirelessly to make sure that you're fully compensated for your DVT injury. We can pursue damages for:
Medical expenses, including hospitalization, surgery, medical devices, medication, and more
Rehabilitation
Nursing care
Property damage
Loss of enjoyment of life
Pain and suffering
Emotional distress
Lost wages and income
Disability, and
Reduced earning capacity.
If a loved one has suffered a fatal embolism because of their DVT injury, we can also help you fight to secure pecuniary benefits that can help you for years to come.

Keep in mind that insurance companies will do whatever they can to downplay your injuries and suffering. They'll work day and night to limit the payout you receive, or to keep you from getting any money, at all.

At Mirman, Markovits & Landau, P.C., our New York City personal injury attorneys will advocate tirelessly on your behalf to stop those efforts from working. We'll put together a strong claim, backed by solid evidence and expert testimony. We'll use that to hold them accountable and force a fair settlement. If insurance companies don't cooperate, our accomplished NYC trial lawyers will not hesitate before taking your case to a jury.
You Have a Limited Time to File a DVT Lawsuit in New York City
New York state imposes what's called a statute of limitations on personal injury lawsuits. This means that a clock will begin to run the moment you get hurt or discover your injury, whichever is later. For most DVT injury lawsuits, you have to file a claim within three years of learning about your injury.

You might have less time if your injury was the result of medical malpractice or government negligence. You could have more time if the person responsible for your deep vein thrombosis injury can't be found. One thing is certain, however. You'll get nothing if you don't assert your rights on time.
Call Our NYC Deep Vein Thrombosis Injury Lawyers Today
Deep vein thrombosis can have life-altering complications. If you've recently been involved in an accident in New York City, there's a chance you might be suffering from this condition. That's especially true if you fall into certain high-risk categories. Don't delay in seeking medical care to ensure that DVT is ruled out or diagnosed. Once you know that you've been hurt, you can begin to pursue compensation from whoever is responsible.

Mirman, Markovits & Landau, P.C. will help you every step of the way. Call our NYC deep vein thrombosis attorneys today to arrange a free consultation and learn more. Our law office handles cases involving DVT for clients in the Bronx, Brooklyn, Manhattan, Queens, Staten Island, and Westchester County.