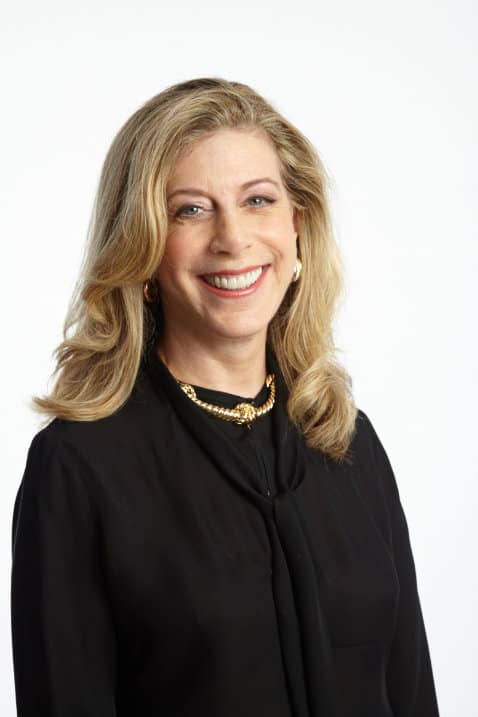 New York City Assault Injury Attorney
No one has the right to touch you, hurt you, or make you fear for your life. If you've been assaulted in New York City, you might be entitled to compensation. You can file a personal injury lawsuit against your attacker, regardless of whether they're formally charged with a crime.

By filing a civil assault lawsuit, you can recover compensation for your pain and suffering, medical expenses, and more. The NYC assault injury lawyers at Mirman, Markovits & Landau, P.C. can help you fight to hold your attacker accountable and maximize your recovery.

We offer a free consultation, so don't hesitate to call our NYC law office to set up a time to discuss your case with our team today.
Why Should I Call Mirman, Markovits & Landau, P.C. After I've Been Assaulted in NYC?
Whether you were involved in a brawl in a bar in the East Village or attacked by a stranger in Central Park, your life can change forever in the blink of an eye. Physical injuries might get in the way of work or doing the things you used to love. The emotional trauma of the assault and battery might stay with you for years to come. That's not okay. That's why Mirman, Markovits & Landau, P.C. will help you demand the financial award you need and deserve.

Our NYC personal injury lawyers have been standing beside injury victims and fighting on their behalves since 1977. Between them, our team has more than 200 years of legal experience. We care deeply about our clients and go to great lengths to secure the compensation they deserve. That's why we can proudly say that we've recovered more than $1 Billion in financial awards and settlements. After you've been attacked and assaulted in NYC, we'll fight for you, too.

Among other things, our NYC assault and battery injury lawyers will:
Work with law enforcement to ensure we thoroughly appreciate the circumstances and details of your case
Determine who, other than your attacker, might be responsible and liable for your injuries
Seek compensation from anyone who allowed or caused you to get hurt
Bring in experts to help us understand your assault injuries and determine what your personal injury case is worth
Navigate any challenges that parallel criminal proceedings might raise
Negotiate with at-fault parties and insurance companies on your behalf, and
Take your case to court, if that's what is necessary to secure the money you need.
At Mirman, Markovits & Landau, P.C., our team understands how devastating an assault can be. We also know that you'll need time to recover from your physical and emotional wounds. We want to give you that opportunity. So, we'll handle the ins-and-outs of your injury claim while you focus on getting better. All you have to do is trust us to do everything we can to help you. Give our NYC law firm a call today to schedule your free initial case assessment and learn more.
Do I Have a Civil Assault & Battery Case?
Assault and battery are what are known as "intentional torts." An intentional tort means that you've suffered an injury because of someone else's willful actions. In other words, you've been harmed in some way because of someone else's purposeful and willful behavior.

For civil cases in New York, assault and battery are two distinct torts. Here's what you need to know.
Civil Assault
Assault means that you've suffered a reasonable apprehension of imminent harm. In other words, someone else's actions made you fear for your safety or well-being in that moment in time. In order to establish assault, you'll have to prove:
The defendant made a threat or attempted to cause physical harm
The defendant had the ability to inflict physical injury at the time; and
As a result, you had a reasonable fear that you would be harmed.
Assault does not require contact or physical harm. Rather, assault focuses on the fear of imminent harm.
Civil Battery
Battery is basically a successful assault. In order to establish battery, you'll have to prove:
The defendant intentionally touched you or made contact with you in some way
This contact was offensive or harmful to you, and
Without your consent.
As you can see, battery requires physical contact. That contact must be non-consensual and harmful or offensive to you in some way.

If you have a legitimate civil battery case, you also have a legitimate case for assault. The two often go hand-in-hand.
We Handle All Assault and Battery Cases in NYC
At Mirman, Markovits & Landau, P.C., we're just a phone call away if you've been assaulted or attacked in New York City. Our law firm represents clients who have been injured as a result of:
Assaults involving firearms and other weapons
Bar fights
Bullying
Criminal assaults
Domestic disputes
Muggings
Nightclub fights
Police misconduct, and more.
If you've been assaulted in New York City, don't hesitate to give our compassionate team a call to discuss your legal options and rights. If you can't come to our office for a free consultation, we can schedule a time to visit you. Home, work, and hospital visits can be arranged. We want to make things as easy as we can for you, so contact us today to learn more.
Who's Liable For My Injuries After an Assault in NYC?
Under New York state law, you can potentially file a claim for damages against anyone who causes or contributes to your injuries. So, our team will conduct a thorough investigation of the circumstances surrounding your attack. We'll dig deep to uncover the details and identify anyone who might have played a role. This could include:

Your Attacker: The person who assaulted you can be held personally accountable for your resulting injuries.

Bars, Nightclubs, and Property Owners: If you were attacked on someone else's property, you might have a legitimate claim for damages against the owner. In New York, owners have to take certain precautions to protect visitors and guests from reasonably foreseeable acts of third party violence. In other words, owners have to implement necessary security measures to protect you from likely or probable harm. Inadequate security can be the grounds for a lawsuit if you get hurt.

Landlords: Similarly, your landlord has to take certain steps to keep you and your guests safe while you're at home. Failure to do so can mean that the landlord is on the hook for some or all of your damages.

Schools: Sadly, fights and attacks are becoming commonplace in New York City schools. If your child has been assaulted or bullied at school due to a lack of supervision or safety protocols, you might be able to hold the school responsible.

Our NYC assault lawyers will work tirelessly to get to the bottom of what happened and determine who can be held accountable.
Damages Available to Victims of Assault and Battery in NYC
Don't let the person who attacked you or anyone who allowed the assault to happen off the hook. Call Mirman, Markovits & Landau, P.C. and have our award-winning NYC personal injury attorneys fight for compensation on your behalf. We'll pursue all available compensatory damages, which might include money for:
Medical bills
Rehabilitation
Nursing care
Lost wages and income
Disability
Pain and suffering
Mental anguish, including PTSD and depression
Loss of enjoyment of life, and more.
If the assault was particularly violent or malicious, you may also be entitled to an award of punitive damages.
How Long Do I Have to File a Civil Assault Lawsuit in New York City?
There will only be a short window of time in which you can assert your rights and demand compensation after an assault in NYC. The statute of limitations that applies to your case ultimately depends on the type of action you're filing.

If you decide to file an assault injury lawsuit directly against the person who attacked you, you'll have one year from the date you got hurt to do.

If you decide to file a personal injury lawsuit on the grounds of negligent security or other negligent conduct, you'll have three years from the date of your assault.

So, you'll have one year to sue your attacker and three years to sue whoever owned the place where you got hurt.

You will be barred from recovering compensation if you don't file your claim on time.
Call Our NYC Assault Injury Lawyers For Help Now
As the victim of an assault in NYC, you may be entitled to a financial award. That's true, regardless of the person responsible for your injuries is arrested, charged, and/or convicted of a crime. We'll take matters into our own hands and fight to hold them responsible for the harm they've caused you.

Give our NYC law office a call today to schedule a free initial consultation and learn more. We represent clients in and around New York City, including the Bronx, Brooklyn, Long Island, Manhattan, Queens, Staten Island, and Westchester County.