New York City Distracted Driving Accidents Attorney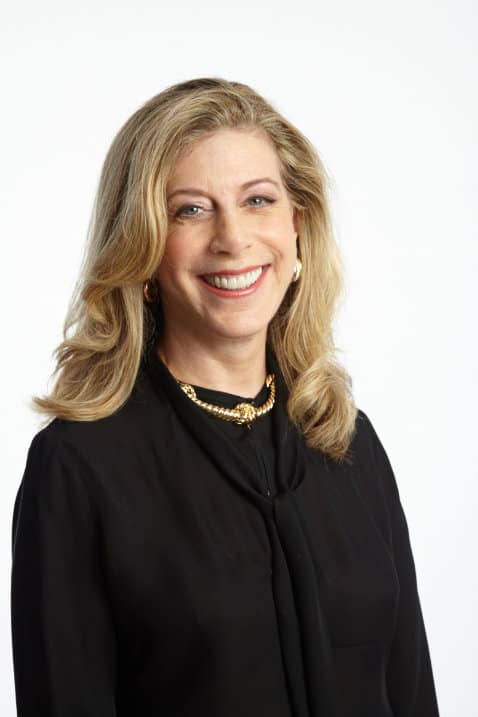 Have you been injured in a distracted driving car accident in New York City? Don't let the distracted driver who caused your accident off the hook. Call Mirman, Markovits & Landau, P.C. and let our experienced NYC personal injury lawyers hold them fully accountable. We'll work hard to get you all of the money you need and deserve.

We offer a free consultation, so give our NYC law offices a call to arrange a time to discuss your case today. We have over 200 years of combined experience and have recovered over $1 billion in awards and settlements for our clients.
Why Should I Call Mirman, Markovits & Landau, P.C. After a Distracted Driving Accident in NYC?
When you decide to get behind the wheel, your full attention needs to be on the road. Sadly, not all drivers in New York City follow through. More and more people are distracted by the radio, food, and even passengers. Cell phones and other electronic devices are often the biggest distractions.

When a driver takes their eyes off the road, they run the risk of putting themselves and others in danger. If you got hurt for this reason, it's important to assert your right to obtain a financial award.

However, getting money after a distracted driving accident in New York City isn't always easy. You'll have the burden of proving that you got hurt because the other driver was negligent. You better believe that at-fault parties (and their insurance companies) will deny that they were distracted and attempt to get out of paying you the compensation you deserve.

Hiring an attorney can give you the edge needed to maximize your financial recovery. The attorneys at Mirman, Markovits & Landau, P.C. have more than 200 years of combined experience handling motor vehicle accident cases in and around New York City. Since 1977, we've recovered more than $1 Billion in monetary settlements and jury awards for injury victims like you. You can trust that we'll go to bat for you, too.

In the handling of your distracted driving accident case, our team will:
Search for direct evidence to establish that the other driver was distracted, including red light camera photos, video footage from nearby surveillance cameras, or cell phone bills;
Find and interview witnesses who might have seen the distracted driver in action;
Limit the effectiveness of any claims that you are responsible for your car accident and injuries;
Determine if there were any other factors that might have contributed or caused your accident;
Negotiate with insurance companies on your behalf, and
Have our award-winning trial attorneys argue your case in front of a jury of your peers, if necessary.
For decades, we've been fighting on behalf of car accident victims in New York City. We know the steps that must be taken to get you the results you deserve. Give our NYC law firm a call today to schedule a free initial case assessment and learn more.

What is Distracted Driving?
Distracted driving is a broad term that essentially involves engaging in any conduct that takes your focus off of the road while operating a motor vehicle. The National Highway Traffic Safety Administration (NHTSA) defines distracted driving as "any activity that diverts attention from driving."

As you can imagine, a lot of different behaviors can fall under this definition.

Common examples of distracted driving include:
Talking on a cell phone
Checking, writing, or sending a text message
Eating
Drinking
Applying makeup
Getting dressed or undressed
Having conversations with passengers
Changing the radio station, and
Using your GPS or navigation system.
In theory, anything that can draw your attention away from the road can be considered a distraction.
Three Categories of Distracted Driving Behaviors
Distractions are actually classified into three distinct categories: manual, visual, and cognitive.

Manual Distractions: Manual distractions include behaviors that cause you to take your hands off of the wheel while driving. Examples include texting, changing the radio station, or opening a container of food.

Visual Distractions: Visual distractions occur when you take your eyes off of the road. Examples include turning around to console a child in the back seat or looking down at your phone to read a message.

Cognitive Distraction: Cognitive distractions occur when your mind drifts away from the task at hand – driving. For example, you might be cognitively distracted if you're dwelling on a conversation you just had at work or focused on writing a message on social media.

Distractions are always dangerous, regardless of which category they're in.
How Common is Distracted Driving?
More common that you might think. According to the AAA Foundation for Traffic Safety, 36 percent of drivers surveyed admitted to sending an email or a text while driving. That's just the number of participants who were brave enough to admit it. The actual figure is likely much higher, given the number of crashes that involve distracted drivers.

Distracted driving doesn't just involve texting or talking on the phone. In a study by the Zebra, drivers also admitted to being distracted by other things. Most notably, more than half of the 2,000 Americans surveyed (56.7 percent, to be specific) said that they eat or drink behind the wheel.
Quick Distracted Driving Facts and Statistics
Distracted driving, particularly driving while using a cell phone, has become a huge problem across the United States and right here in New York City. Who's most likely to drive while distracted? How can a distraction cause a crash? How many accidents do distracted drivers cause every year in the country? What about in NYC? Can your insurance rates go up if you're pulled over for distracted driving?

Here's a look at some of these answers:

Women are more likely to be distracted while driving than men.
Parents are more likely to be distracted than drivers without kids in the car.
Your insurance premiums can increase by nearly 900 percent if you get a ticket for distracted driving.
You're 8 times more likely to get into an accident if you reach for something while driving.
If you're traveling at 55 MPH, you can drive the length of a football field in the 5 seconds it takes you to read a text message. It only takes 3 seconds for a crash to occur.
Compared to drunk drivers, you're 6 times more likely to get into an accident if you text and drive.
Distracted driving injures 1,000 people and kills another 9 every day in the United States.
Distracted driving is particularly problematic in New York City. Between 2011 and 2016, the number of distracted driving tickets issued soared by 918 percent. 
Distractions are the leading cause of traffic accidents in New York City. In 2018, 30.4 percent of all reported accidents involved a distracted driver. 
The bottom line is that distracted driving is dangerous. Despite the fact that most people agree that it's a problem, many still engage in incredibly risky conduct behind the wheel.
New York's Distracted Driving Laws
Distracted driving puts motorists, their passengers, and everyone else on the road in danger. That's why many of the most dangerous distractions are off-limits in New York. Under state law, it's illegal to "use a hand-held mobile telephone or portable electronic device while you drive." This includes talking on the phone, composing or reading messages, viewing or taking images, and playing games. The only exception is if you need to use your phone to make an emergency call to 911, the police, emergency medical professionals, or the fire department.

Drivers who violate New York's distracted driving law will get a ticket with a fine ranging between $50 and $450, as well as five points on their license. Teens or probationary drivers who are cited for breaking New York's cell phone law will lose their driving privileges for 120 days. A second offense can result in the loss of a license for a year.
Recovering Compensation If You've Been Injured Because of a Distracted Driver in NYC
Anyone who operates a motor vehicle in New York City assumes a responsibility to others. Drivers have to use a level of care and caution that minimizes the likelihood of causing harm. Driving while distracted should be considered a breach of this duty of care.

At least, that's what you'll argue if you've been injured because of a distracted driver in NYC. When you get hurt in an accident, you may be entitled to compensation on the grounds that someone else was negligent. Negligence occurs when someone breaches a duty of care owed to you, and you get hurt as a result. If you can establish negligence, you can position yourself to recover a financial award from at-fault parties.

At Mirman, Markovits & Landau, P.C., our New York City car accident attorneys will help you at every turn. We'll investigate your case to gather evidence to establish that you were injured because another driver was distracted. We'll work closely with experts as we craft our arguments and build your case. We'll identify your damages, which might include:
Medical bills
Rehabilitation
Property damage
Lost income and wages
Disability
Emotional distress, including depression and PTSD
Pain and suffering, and more.
Once we know what those damages are likely worth, we'll launch an aggressive campaign to recover them on your behalf.
Call Our NYC Distracted Driving Attorneys For Help Today
An unexpected accident can cause catastrophic injuries and change your life forever. Sadly, this can happen to you, even if you're being as careful as you possibly can. You can control your actions behind the wheel, but you can't control what others do. However, you can hold them accountable if you get hurt because they're not paying attention. The experienced NYC personal injury attorneys at Mirman, Markovits & Landau, P.C. can help.

Contact our law office to schedule your free consultation. Our team will gladly sit down to discuss your case, outline your legal options, and answer any questions that you might have. There's a limited amount of time to assert your rights and recover compensation, so give us a call so we can get started today.