New York Birth Injury Lawyer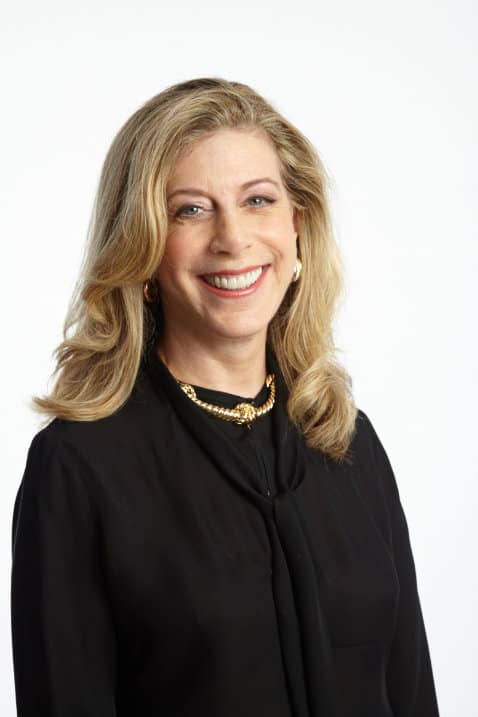 You'd hope that your OBGYN and medical team do everything in their power to bring your child into the world safely. Unfortunately, doctors and nurses make mistakes. Rushed decisions and negligent medical care contribute to thousands of birth injuries in New York every year.

If your child has been hurt because of a negligent medical provider, you might be entitled to compensation. Contact the experienced NYC birth injury lawyers at Mirman, Markovits, & Landau PC for immediate legal assistance.

We'll do everything in our power to hold the negligent medical professionals responsible for the devastating harm they've caused. Our goal is ot get you the maximum compensation your family needs and deserves.

Call our New York City law office today to schedule your free, no-obligation case assessment. We're always available to take your call, 24 hours a day, 7 days a week, 365 days a year.
Why Should I Hire a NYC Birth Injury Lawyer?
Your child has been injured because the doctors and nurses responsible for taking care of them were careless. While you might be entitled to compensation because of these mistakes, actually getting money in your hands can be a challenge. Hospitals and insurance companies will fight you every step of the way.

Hiring a personal injury attorney can give you the time you need to spend with your injured child. It can also level the playing field and give you the best chance of recovering the compensation you deserve.

When you turn to a New York City personal injury lawyer at Mirman, Markovits, & Landau PC for help, you can benefit from our more than 100 years of combined experience handling these challenging cases.

Our attorneys know how devastating a birth injury can be. That's why we'll go above and beyond ot secure meaningful compensation on your behalf. Our aggressive strategy has helped us obtain millions of dollars in birth injury cases for families like yours.

$12 Million verdict won on behalf of a Brooklyn infant who sustained injuries at birth because of medical malpractice at a Brooklyn hospital.
$7 Million verdict secured for an infant who suffered a brain injury because of negligent medical care at a Bronx hospital
$975,000 award secured for a child in Queens who developed Erb's Palsy as a result of birth injuries caused by a negligent doctor.
As your attorneys, we'll fight tirelessly to hold negligent doctors and medical professional accountable for the harm they've caused. We'll go toe-to-toe with insurance companies when they try to stand between you and the money you deserve. We'll do whatever it takes to make your family whole as you struggle to cope with a devastating birth injury.

Call our New York City law firm to schedule a free consultation and discuss your case today.
What Caused My Child's Birth Injury in NYC?
In New York, doctors, nurses, and other healthcare providers are legally required to provide the best possible care for their patients. Birth injuries occur when medical professionals don't provide this level of care. Birth injuries occur when medical professionals are negligent or careless.

Common causes of birth injuries in New York City include:
Negligent prenatal care
Prolonging labor and delivery
Using forceps, vacuums, or other delivery-assisting devices improperly
Uterine rupture
Oxygen deprivation
Failure to monitor a child before, during, and after delivery
Failure to monitor signs of fetal distress
Staff miscommunication, and
Failure to perform a timely emergency C-Section.
Medical professionals are trained to bring your child into this world. They should have the tools, resources, and knowledge necessary to keep both mother and child safe. If they make a mistake, the consequences can be catastrophic.

If your child was injured during birth, it's important to speak with an attorney. An investigation can reveal whether medical malpractice contributed to your child's birth injury.
What Are the Most Common Birth Injuries?
A birth injury can happen when a child receives sub-par medical care before, during, or after they're born. The extent of their injury will depend on how and why they got hurt.

Asphyxia: Babies may be unable to breathe if the umbilical cord is wrapped around their neck or if delivery is unnecessarily delayed. Without oxygen, the child can sustain devastating brain damage. This can cause physical and mental disabilities.

Brachial Plexus Injury: A brachial plexus injury can occur when a child's shoulders get stuck behind the mother's pelvis during delivery. If a doctor does not correct the problem and situate the baby correctly, the nerves surrounding the spinal cord can get torn and damaged during delivery. This can impair the child's ability to move their arms, hands, or fingers.

Brain Damage: Brain damage, which can have long-lasting consequences for a young child, can happen for a lot of different reasons. Undiagnosed or untreated infections, misuse of delivery tools, oxygen deprivation, and infant jaundice are leading causes of brain damage birth injuries.

Broken Bones: Broken bones aren't uncommon when medical professionals aren't properly trained in the use of forceps and vacuums.

Cerebral Palsy: Cerebral palsy is a condition caused by injuries to the brain that affects a child balance, posture, and mobility. It's the most common motor-based disability in childhood, and is often a result of negligent prenatal care or birth injury.

Spinal Cord Injury: Spinal cord injuries can be devastating for a young child. Many spinal cord injuries are related to undiagnosed Spina bifida while the child is in utero. Spina bifida is a condition where the vertebrae don't fully wrap around the nerves in the spinal column. When the condition isn't diagnosed, it's easy for doctors and nurses to touch the spine and cause significant damage. Spinal cord injuries can cause chronic pain, limited mobility, and paralysis.
Damages Are Available If Your Child Has Suffered a Birth Injury in New York
Birth injuries can be devastating and overwhelming. Medical bills can add up quickly. Your child's birth injury might even cause a lifelong disability, which will, in turn, have lifelong costs. The emotional trauma of a birth injury can be just as debilitating as any physical injuries.

Your child's life has essentially been stolen from them because a doctor couldn't be bothered to be careful. You may have the right to hold the doctor, hospital, and/or medical provider accountable for the harm your child has suffered.

When you file a birth injury lawsuit, you can demand damages to compensate for:
Medical expenses
Pain and suffering
Emotional distress
Reduced earning capacity
Disability
Loss of enjoyment of life
Disfigurement
Scarring, and more.
Don't settle for less than your family deserves. At Mirman, Markovits, & Landau PC, we've worked hard to build relationships with some of the most respected birth injury experts in the tri-state area. They can help us understand the more complicated and detailed aspects of your case.

With their assistance, we'll have a better understanding of your child's injuries and how those injuries might affect them down the line. We're not just trying to understand the costs of your child's birth injury today, but also costs that injury will have in the future.

When we sit down to negotiate a settlement on your behalf, we'll have expert-backed evidence and testimony to support our demands for compensation. We'll do everything we can to leverage negligent doctors and insurance providers to pay you the money you deserve. If they're unwilling to budge, we won't hesitate to bring your child's traumatic story in front of a jury.
How Long Do I Have to File a Birth Injury Lawsuit?
You've got a lot on your plate right now. You'll undoubtedly need time to focus on your child and figure out how to move forward after they've suffered a birth injury. However, you need to know that you won't have forever to file a birth injury lawsuit against a negligent doctor. You'll have to do so before the statute of limitations that applies to your case expires.

You must file a birth injury lawsuit within two years and six months from the date your child is injured. If your child dies because of his or her birth injuries, you'll only have two years to demand money for your devastating loss. You will lose the right to recover valuable compensation if you wait too long.

However, your child might still have the right to file a lawsuit of their own once they turn 18. The statute of limitations can be tolled until they become an adult.

This isn't something you have to deal with alone. Don't hesitate to contact the experienced NYC birth injury lawyers at Mirman, Markovits, & Landau PC for immediate assistance after your child gets hurt because of medical negligence.

We understand if you can't spare the time to make it into our law office to discuss your case. That's why our legal team can come to you. We'll visit you at home, at work, or at the hospital. All you have to do is call us and ask for help. It's that easy.
Call Our NYC Birth Injury Lawyers For Help
Has your child suffered a birth injury in New York City? Do you believe that a doctor, nurse, or healthcare provider was negligent? Contact the personal injury lawyers at Mirman, Markovits, & Landau PC to learn about your legal rights and options. You might be entitled to compensation. We can help you fight to recover every dollar your family needs and deserves.

Call our New York City law firm to schedule a free consultation. There's a limited amount of time to file a lawsuit and pursue compensation, so call us for help today.