NYC Sexual Assault Injury Lawyer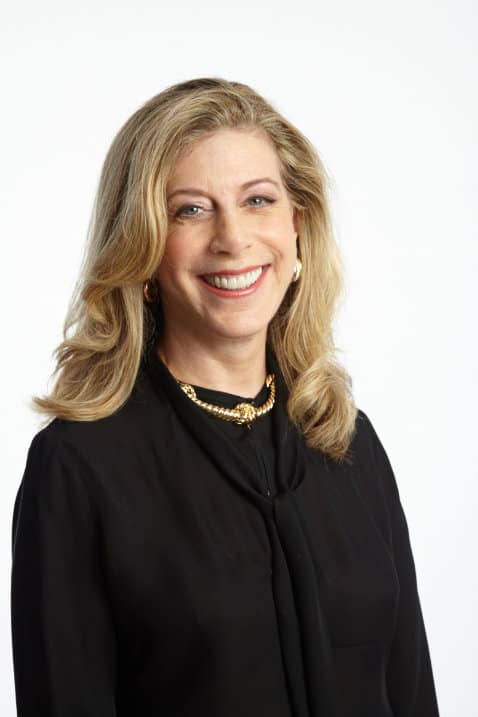 Have you or a loved one been sexually assaulted or raped in New York City? The compassionate legal team at Mirman, Markovits & Landau, P.C. understands that life may never be the same. While money won't turn back the clock and take away your pain, it can help you hold your attacker accountable and begin to move forward. Our NYC sexual assault injury lawyers will work tirelessly to secure every last dollar you need and deserve.

We've been fighting for victims of sexual assault and rape in NYC for decades. When you need help the most, we'll be right there by your side. Give our NYC law firm a call to schedule a free consultation and learn more today.
Why Should I Call Mirman, Markovits & Landau, P.C. If I've Been Sexually Assaulted in NYC?
You've experienced something unspeakable. Something unforgivable. The person who has caused you so much pain and suffering may face criminal charges for their acts. That's not enough.

They should be held fully – and financially – accountable for what they've done to you. For what they've taken from you. You can accomplish that by filing a personal injury lawsuit and demanding monetary damages for things like medical bills, lost wages, therapy, and pain and suffering.

You've got enough going on right now without having to figure out how to deal with a complicated – and contested – lawsuit. You need to focus on recovering from your physical and emotional trauma. You need to focus on getting better and moving forward. The good news is that you can do both – by calling the experienced NYC personal injury lawyers at Mirman, Markovits & Landau, P.C..

We don't just represent people who've been injured in car accidents or slip and falls. As a female-led law firm, we understand that victims of sexual assault need a voice. So, we strive to be that voice. Since 1977, we've represented countless victims of sexual assault and rape and won substantial sums on their behalves.

In fact, in 1985, attorney Michele S. Mirman® won $4 Million on behalf of a rape victim in NYC. At the time, it was the then-largest verdict for a rape victim in the United States.

Why do we tell you this? Because you deserve to work with attorneys who know what it takes to get you the compensation you deserve. Because you deserve to work with attorneys who have experience with these incredibly delicate cases and gotten results. That's what we can offer you. That's why you should not hesitate to call our NYC sexual assault attorneys today to set up a free consultation and learn more.

Can I Sue My Attacker After a Sexual Assault in NYC?
Yes. Sexual assault is a civil tort claim. You may have legitimate grounds to file a tort claim if you've been injured because of someone else's negligent or wrongful actions. If someone attacked you – sexually and/or physically – that can be grounds for a lawsuit.

You'll just have to prove that you were injured in some way. Those injuries can, but don't have to be, physical. For example, pain and suffering or emotional distress could qualify as actionable injuries, giving the right to sue your attacker for damages.
We'll Pursue Damages From Anyone Who Allowed You to Get Hurt
You may also be able to file a civil sexual assault lawsuit against someone other than your attacker.
Property Owners, Landlords Might Be Liable For Your Sexual Assault
In New York City, individuals who own or operate property have to make sure that guests, visitors, and residents are safe. This not only involves making sure that the premises are physically safe, but protected against foreseeable acts of violence, as well.

To accomplish this, owners and landlords generally have to take certain precautions such as:
Hiring security guards
Installing video surveillance cameras, and
Making sure that parking lots and alleys are well lit.
These simple steps can be instrumental in stopping sexual assaults and attacks before they happen. The greater the potential threat of an attack, the more an owner has to do to prevent one from happening. Anything less might be considered negligent security and grounds for a civil lawsuit.
Holding Employers Responsible For the Actions of Their Employees
If you were sexually assaulted or raped by someone while they were working, you might also have a legitimate claim for damages against their employer. Employers in NYC can be held responsible for the acts of their employees.

Let's say Anna was out with some friends at a bar in Greenwich Village. She went to the bathroom alone, where she was cornered by a bartender and sexually assaulted. Could the bar be liable for her injuries? Maybe, if the bar knew that this employee had a history of committing these brutal attacks and did nothing to stop them.

Here's the bottom line – the NYC sexual assault lawyers at Mirman, Markovits & Landau, P.C. will investigate your assault from top to bottom. We'll leave no stone unturned as we work to determine why it happened and who, other than the perpetrator, might be responsible. When we determine that another party is to blame, we won't hesitate to demand compensation from them on your behalf.
How Long Do I Have to File a Lawsuit After a Rape or Sexual Assault in NYC?
It depends on who you're trying to hold responsible for the attack.

Perpetrator: You'll typically have 1 year from the date of your attack to file a civil lawsuit.
Employer: Your claim must be filed within 3 years of the date of your sexual assault or rape.
Property Owner: A negligent security or premises liability claim must typically be filed within 3 years of the date of your injury.

It's important to note that New York has special rules that might give you additional time to file a civil sexual assault lawsuit.

If the person who attacked you is convicted of a crime for the attack, you'll have 7 years from the date of the crime.

Additionally, victims of particularly aggravated criminal sexual offenses – including rape and sexual conduct against a child – can potentially file a claim within 20 years of the date that they're attacked. In this instance, it doesn't matter whether or not charges were filed or if the perpetrator was convicted of a crime.

It's complicated, we know. You risk losing out on money you deserve if you don't file within the statute of limitations that applies to your case. So, give our NYC law firm a call and let us handle your sexual assault lawsuit. We can get started as soon as you ask for our help.
We'll Fight to Get You Justice and Maximize Your Financial Recovery
Don't let your attacker off the hook. It doesn't matter if they've been charged with a crime. You should make them pay for what they've done. At Mirman, Markovits & Landau, P.C., we'll stand by your side and fight to hold them fully accountable for their reprehensible actions. We'll pursue maximum compensation for damages including, but not limited to:
Medical expenses
Therapy
Rehabilitation
Lost wages and income
Disability
Emotional trauma and distress
Pain and suffering, and more.
Many times, the damages related to a sexual assault case can be hard to value in terms of dollars and cents. They're subjective. So, they'll be hotly contested. To make sure that we know what your case is worth, we'll turn to experts for a little bit of help. Medical doctors, psychotherapists, and vocational experts can provide insight into how your attack has affected you and will likely affect you in the future. The information they provide can be invaluable as we craft an argument for damages on your behalf.
Let Our NYC Sexual Assault Injury Lawyers Help You Today
If you or a loved one has been the victim of a rape, sexual assault, or other act of sexual violence in NYC, you may be entitled to compensation. The NYC sexual assault injury attorneys at Mirman, Markovits & Landau, P.C. will aggressively pursue maximum damages from your attacker and anyone who may be responsible for your injuries. Our law firm offers a free initial consultation, so please don't hesitate to call us to set up a time to talk about your case with our compassionate team.