New York Talcum Powder Injury Lawyer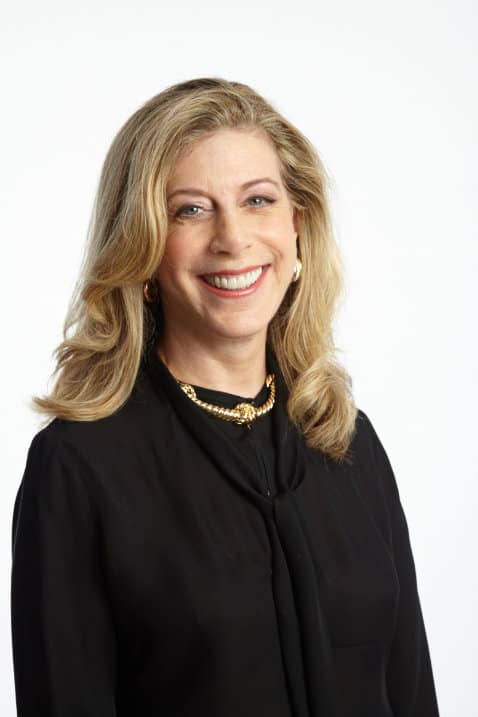 Research suggests that individuals who've used Johnson & Johnson talc powder products are at an increased risk of developing cancer and other serious health issues. If you or a loved one have been affected, contact the NYC talcum powder injury lawyers at MML for immediate legal assistance.

You may have the right to recover compensation to help with things like medical bills, lost wages, and pain and suffering. Our legal team has more than 200 years of combined experience handling complex personal injury cases. We've gone toe-to-toe with big businesses like Johnson & Johnson – and won. In fact, we've successfully recovered more than $1 Billion in settlements and verdicts for our clients.

If you've been harmed because you used Johnson & Johnson talcum powder, we're here to help you fight for the money you need and deserve. Give our New York City injury lawyers a call to schedule a free, no-obligation case assessment today.
How Will a NYC Talcum Powder Injury Attorney Help Me?
If you've been diagnosed with cancer or suffered other health issues after using Johnson & Johnson talcum powder, you may be entitled to compensation. However, Johnson & Johnson won't just happily hand over a check. The company will fight you every step of the way and do whatever it can to minimize your payout.

You've got enough going on right now without the stress of a complicated lawsuit. Hiring the NYC personal injury lawyers at MML to handle your talcum powder injury case can make a huge difference. Our lawyers will handle all aspects of your legal claim so that you can focus on yourself and your family. We'll work tirelessly to hold Johnson & Johnson accountable for the harm they've caused when we:
Carefully investigate the circumstances surrounding your injury or diagnosis
Gather evidence showing that Johnson & Johnson's talc product is the cause of your injury or diagnosis
Protect you if Johnson & Johnson tries to blame you for your injury, and
Consult with experts as we build your claim so that we can really know what your case is worth.
If you've been harmed because you used a Johnson & Johnson talc product, our compassionate legal team is here to help. Just give us a quick call or reach out to us online today to learn more.
Why Are People Suing Johnson & Johnson in New York?
Johnson & Johnson's talcum powder products have been used by millions of people for more than four decades. As infants and children, people were doused with Johnson & Johnson's baby powder. As they grew up, they continued to use the baby powder and Johnson's Shower2Shower body powder as part of their everyday routine. Many applied the powders to intimate areas – including the genitals – so that they could stay dry throughout the day.

Unfortunately, research suggests that these popular talcum powders didn't just contain talc – many samples also contained asbestos. Even worse, there's evidence to suggest that Johnson & Johnson knew that its talc products were contaminated with asbestos. Instead of fixing the problem or warning consumers, however, the company hid the information and poured millions into marketing its talc powders as safe.

That decision has had devastating results for consumers all over the country, and right here in New York City. You used Johnson & Johnson baby powder because you thought it was safe. If you'd known that the product could possibly contain asbestos, you might've decided against using it on yourself or your family.

However, you didn't get the chance to make that decision. So, now you or someone you love has been harmed. That's the basis for thousands of Johnson & Johnson talc powder lawsuits. Among other things, the lawsuits allege:
Johnson & Johnson baby powder is defective and dangerous because it contains asbestos particles
Johnson & Johnson failed to warn consumers about potential risks associated with the use of its product, and
Johnson & Johnson knew about the asbestos contamination but didn't fix the problem.
Consumers are fighting to hold the corporation responsible for the harm it's caused. Contact our NYC talc powder injury lawyers to find out if you might have a case of your own. We offer a free consultation, so give us a call today to learn more.
You Have Certain Protections As a Consumer Under New York State Law
When you buy a product in New York City, you expect that it'll be safe. And you should have that expectation. You shouldn't have to worry about potential risks that aren't obvious or disclosed. That's why New York has strong product liability laws.

Under the laws, companies that design, manufacture, or sell products in the state are held to high standards. They have a legal obligation to make sure that the things they sell are safe for you to use. If those products are unreasonably dangerous or have a defect, a company can be strictly liable for resulting harm.

Have you been diagnosed with ovarian cancer or mesothelioma? Do you believe that the diagnosis is related to Johnson & Johnson talc powder products? If so, do not hesitate to contact our experienced personal injury attorneys to learn more about your legal rights and options. You may be able to file a product liability lawsuit against the company and demand compensation for your injuries. We can help you fight to maximize your recovery. Call today to learn more.
Mesothelioma, Ovarian Cancer Associated With Johnson & Johnson Baby Powder
Asbestos is a fibrous mineral that can pose a serious threat to your health. If it's in talc powder products, it can easily become airborne and inhaled. Over time, asbestos can cause scarring, inflammation, and even cause your body's genes to mutate.
Mesothelioma
This can lead to a severe condition known as mesothelioma. Mesothelioma is a rare form of cancer that affects the mesothelium, a thin layer of tissue covering most of the body's organs. Most often, mesothelioma affects the lungs (pleural mesothelioma), though it can also affect the abdomen, heart, or sex organs.

Symptoms of mesothelioma include:
Painful cough
Chest pain
Difficulty breathing
Shortness of breath
Lumps under the skin, and
Weight loss.
Unfortunately, mesothelioma is not a curable disease. Your prognosis will often depend on when the cancer is detected.
Ovarian Cancer
For women who use talc powder, there is also evidence to suggest that there's an increased risk of developing ovarian cancer. When the asbestos-contaminated talc is applied to the genitals, the dangerous mineral can make its way into the body through the vaginal opening. Using condoms during sex or tampons during menstruation can help to introduce the asbestos into the body. Inside the body, the asbestos can cause the growth of tumors, and, ultimately, cancerous ovarian cells.

Signs and symptoms of ovarian cancer include:
Bloating
Abdominal swelling
Weight loss
Pain or discomfort in the pelvis
Constipation, and
Increased need to urinate.
It's important to seek medical attention as soon as you begin to experience or notice any of these symptoms.
Damages Available to Talc Powder Injury Victims in New York City
Johnson & Johnson allegedly knew that its talc products were contaminated with asbestos. The company decided to withhold that information from the public and prioritize profits over its consumers' health. If you've been harmed because of this behavior, you may have the right to hold the company financially accountable for its negligence and wrongful actions.

At MML, we'll fight to recover all damages you're entitled to receive, which might include money for:
Medical expenses
Nursing care
Lost income and wages
Disability
Reduced earning capacity
Loss of enjoyment of life
Pain and suffering
Emotional trauma, and more.
Has someone you love died because of Johnson & Johnson's defective talc powder? If so, you may be entitled to money to compensate for your personal loss, as well as the loss of the financial support you've experienced in the wake of your loved one's death. Contact our NYC wrongful death attorneys to learn more.
How Long Do I Have to File a Talc Powder Lawsuit in NYC?
Do not hesitate to assert your right to file a lawsuit after you begin to notice symptoms of ovarian cancer or mesothelioma. In New York, the statute of limitations for product liability lawsuits is typically three years from the date of injury. That year-year period will begin to run the moment you notice symptoms, not when you're formally diagnosed. You will lose out on the right to recover any money, at all, if you wait too long to file your claim.
Let Our Experienced NYC Talc Powder Injury Lawyers Help You
Contact our NYC law firm if you or a loved one has been harmed because of Johnson & Johnson's talc powder products. Since 1977, we've been the fiercest advocates for injury victims across New York City. Our hard work pays off – we've recovered more than $1 Billion on behalf of our injured clients. If Johnson & Johnson is responsible for your suffering, we're here to help you, too.

Call our New York City office or reach out to us online to set up a free consultation today. We represent clients across NYC, including Brooklyn, the Bronx, Long Island, Manhattan, Staten Island, Queens, and Westchester.