Bronx Wrongful Death Attorney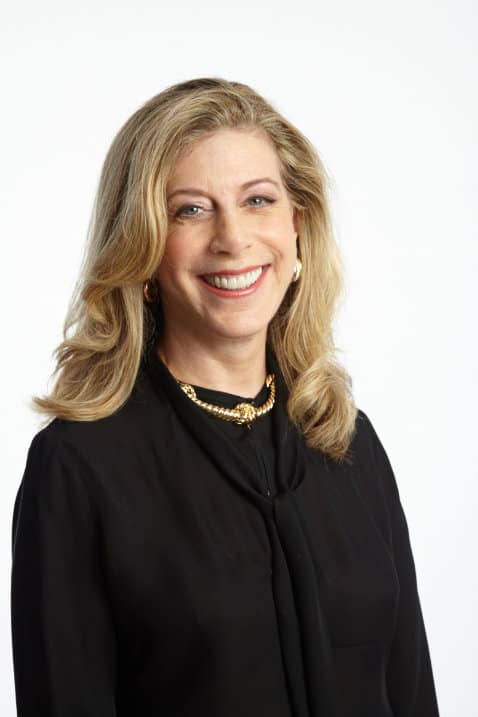 You might be entitled to compensation if a family member has recently died in an accident in the Bronx. Contact the compassionate Bronx wrongful death attorneys at Mirman, Markovits & Landau, P.C. to discuss your legal rights and options. We will help you get through this difficult time and fight to get every last dollar that you deserve.

We know that you probably have a lot of questions. That's why we offer a free consultation. When you sit down with our team, we'll review your case and do our best to help you understand the process of obtaining a financial settlement or award. Give our law firm a call today to schedule your free case assessment and learn more.
Why Should I Call a Personal Injury Lawyer After a Fatal Accident in the Bronx?
Sadly, not everyone survives their injuries in accidents in the Bronx. This is devastating for surviving friends and family. The sudden loss of a loved one can cause excruciating pain and unbearable suffering. It can also leave family members wondering how they'll make ends meet if they relied on the victim financially. Fortunately, compensation may be available. Money recovered through a wrongful death lawsuit can allow a family to remain financially stable for years to come.

If you've just lost someone you love, now is not the time to navigate a challenging and contested legal claim. Hiring a Bronx personal injury lawyer can be important for several reasons. Here's why:
You need time to grieve, come to terms with your loss, and cope. Your attorney can handle all aspects of your wrongful death case, giving you the time to do that.
Insurance companies will undoubtedly try to use your grief to manipulate you during this traumatic time. They'll have to act in good faith when you have an attorney by your side.
At-fault parties might try to blame your loved one for their death, which could hurt your ability to recover much-needed compensation. Your lawyer will stand up for you and minimize the effectiveness of these tactics.
The only way to know what kind of settlement offer is fair is by knowing what your case is worth. Your lawyer can work with experts to identify and value your damages.
At Mirman, Markovits & Landau, P.C., our attorneys will advocate for you and your family at every turn. We're skilled trial attorneys with more than 200 years of combined experience. We'll never take the threat of going to court off the table. That, alone, can be enough to force insurers into extending a fair offer. If they don't, we'll make good on our promise to bring your case to a jury.

Our tenacity and dedication are what have helped us recover more than $1 Billion for our clients. Let us help you in your time of distress and need, too.
We Handle All Wrongful Death Cases in the Bronx, NY
Wrongful death means that someone you love has died because another person was negligent, careless, or engaged in wrongful actions. More simply put, wrongful death often means that an accident was fatal. At Mirman, Markovits & Landau, P.C., our accomplished Bronx personal injury lawyers represent families in wrongful death actions stemming from:
We're here to help you whenever you need it – morning, noon, or night. Our team is always standing by to take your call, so don't hesitate to reach out to us to learn more about filing a wrongful death action today.
Who Can File a Wrongful Death Lawsuit in the Bronx?
When a victim survives their injuries after an accident, they often have the right to demand compensation from at-fault parties. The right to recover a financial award doesn't disappear just because a victim dies. Rather, it's shifted to their estate. In New York, wrongful death actions must be initiated by the personal representative of the victim's estate. This is either someone specifically chosen by the victim before they died (i.e., named in their will) or a person chosen by the court.

Many times, the personal representative is an immediate family member who, under New York state law, is entitled to benefit from a wrongful death action. This might include the victim's:
Spouse
Children, or
Parents.
Damages secured through a wrongful death lawsuit become part of the estate. Then that money is distributed to beneficiaries pursuant to a last will and testament or state law.
Damages Available Through Wrongful Death Actions in New York
Wrongful death lawsuits are different from other types of personal injury cases. This is perhaps most evident when it comes to damages. New York state law explains that any damages awarded should be "fair and just compensation for the pecuniary injuries resulting from the decedent's death to the persons for whose benefit the action is brought."

In other words – families can recover compensation for the financial losses related to the death of their loved one. Damages that are commonly awarded in Bronx wrongful death cases include money for:
Funeral and burial costs
Medical bills paid prior to the victim's death
Loss of financial support, such as income and wages
Loss of inheritance, and
Loss of retirement and work benefits.
So, generally speaking, damages for pain and suffering aren't available in wrongful death cases. For your pain and suffering, at least. If your loved one survived their injuries for any period of time – minutes, hours, or days – you can potentially recover compensation for the suffering they experienced during that time.
How Long Do I Have to File a Wrongful Death Claim in the Bronx?
In most cases, you will have a maximum of two years to file a wrongful death lawsuit after someone you love dies in an accident in the Bronx. The clock will begin to run the moment they die. That could be the date of the fatal accident. Or, it could be in the future when they ultimately succumb to their fatal wounds.

There are certain exceptions to this rule. For instance, you might have less time to file a claim if you believe a government agency is at fault. Alternatively, you could have more time if the person responsible for your loved one's death can't be located. But, you will lose the right to recover compensation if you do not file your claim within the applicable statute of limitations.

We know there's a lot going on in your life right now. However, don't let the opportunity to hold the person responsible for your loved one's death accountable. Don't let valuable compensation slip through your fingers. Contact Mirman, Markovits & Landau, P.C. and let our compassionate attorneys fight to get you the money you deserve. We can begin to work on your case as soon as you ask for our help, so call now.
What If My Loved One is Blamed For The Bronx Accident That Caused Their Death?
Whoever caused your loved one's fatal accident in the Bronx will go to great lengths to limit their financial responsibility to you. So will their insurance company. So, be prepared for your loved one to be blamed for the accident or circumstances that led to your tragic loss.

In New York, anyone who contributes to an accident can be held accountable – including those who are injured or killed. When multiple parties share the blame, financial liability is apportioned among them. The less someone contributes to an accident, the less financial responsibility they shoulder for any damages that result.

When an accident victim is allocated blame, it affects their ability to recover compensation. The victim's damages – or their family's damages in a wrongful death lawsuit – are reduced to the degree they share fault. So, if your loved one is assigned 40 percent of the blame, your wrongful death damages will be reduced by 40 percent.

The only way to stop these tactics from working – or to minimize their effectiveness – is by challenging them. At Mirman, Markovits & Landau, P.C., our attorneys will gather any evidence to disprove or discredit these types of allegations. We'll work hard to minimize and downplay your loved one's role in their fatal accident. This can help you maximize your financial recovery.
Schedule a Free Consultation With Our Bronx Wrongful Death Lawyers
If you've recently lost someone you love because of a fatal accident in the Bronx, do not hesitate to call Mirman, Markovits & Landau, P.C. for legal assistance. You could be entitled to a financial award, and our Bronx wrongful death attorneys will fight to help you get every last dollar that your family needs and deserves. We offer a free initial case assessment, so give our law office a call to schedule yours today.