Westchester Workplace Accident Attorney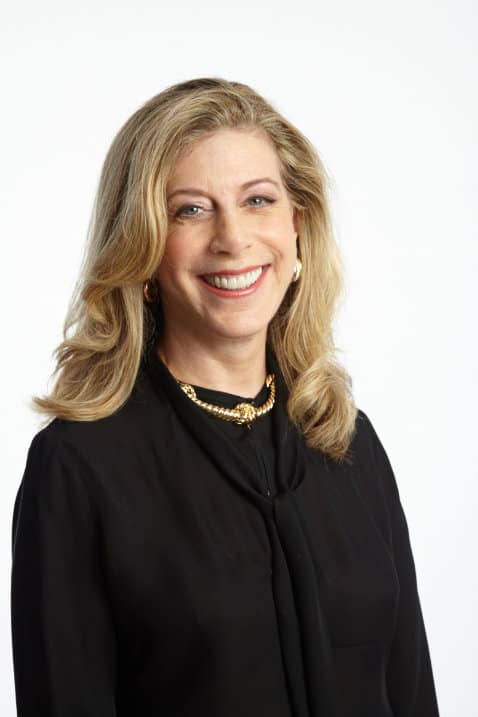 Accidents at work can happen, even if you exercise every necessary precaution. Sometimes they're the result of simple mistakes. Other times they happen because employers cut corners to save costs. Regardless of why or how you get injured at work in Westchester County, you could be entitled to monetary benefits and/or a financial award. Let Mirman, Markovits & Landau, P.C. help you fight to maximize your recovery.

Since 1977, our Westchester workplace accidents lawyers have been helping injured workers just like you fight for the compensation they need and deserve. Our hard work and dedication pay off – we've recovered more than $1 Billion for our client. Give our Westchester law office a call to find out how we might be able to help you, too. Your first consultation is free, so don't hesitate to contact us now.
How Will a Personal Injury Attorney Help If I've Been Injured at Work in Westchester County?
If you've been injured on the job in Westchester County, New York, you might be in a lot of pain. You might also be worried about how to make ends meet if your injury is preventing you from going back to work. If you're like most Americans, you don't have a whole lot stashed away in savings. Once you've used up your PTO – if you're fortunate enough to have it – the financial pressure can start to set in.

Fortunately, injured workers can typically recover compensation after an accident. Most employers are required to carry workers' compensation insurance, so that could be a very real option for you. Additionally, you might have a legitimate claim for damages against parties who contributed to your accident. However, insurance companies and at-fault parties will not make things easy for you. You'll have to take a stand and demand to be fully compensated for your injuries.

That can be a lot to handle while you're recovering and getting back on your feet. However, you don't have to do it alone. You can hire an experienced Westchester personal injury lawyer to navigate a personal injury claim or lawsuit for you. Doing so can make a massive difference in the outcome of your case and how much money you're awarded in the end. That's true because:
Insurance companies will try to take advantage of you if you're not represented by a lawyer.
You might not really know why your accident happened or who is responsible. In reality, several parties could be responsible – and financially accountable – for your injuries.
Other parties and insurers will probably try to say that you are at least partly to blame. These tactics, if successful, could bar a financial recovery or significantly limit how much money you get.
There's a limited amount of time to ask for compensation after you get hurt at work. If you miss the window, you miss out on the money you deserve.
Additionally, you always want to have the threat of going to court in your back pocket. When your case is handled by a skilled and accomplished trial attorney, insurance companies and others will take your demands much more seriously.

At Mirman, Markovits & Landau, P.C., our Westchester workplace accident lawyers have more than 200 years of combined legal experience. We get results for our clients because we care. We know there's a lot riding your injury claim, so we'll do whatever we can to help you secure the money you deserve. Let us help you. Get started by giving our Westchester County law firm a call today to arrange a time to sit down with our team to discuss your case.
How Common Are Workplace Accidents?
Very common. Across the nation, a worker is injured on the job every seven seconds. That's roughly 4.6 million workplace injuries every year.

How many workers are injured in New York? According to the Bureau of Labor Statistics, there were 140,000 reported nonfatal workplace injuries in the private sector in 2018. Another 60,400 state and local government employees were hurt on the job, as well. That's roughly 547 workplace injuries in the state of New York every single day. And, those are just the injuries that aren't fatal.

Fatal accidents are less common but still happen. In 2018, there were a total of 271 fatal workplace accidents in New York. Most of those injuries – more than 86 percent – occurred in the private sector. Just 13 percent involved government workers, and the majority of those were local government employees.
We Represent All Injured Workers in Westchester County
All jobs carry a certain degree of risk. That's true, whether you're a construction worker on a construction site or if you work behind a desk. At Mirman, Markovits & Landau, P.C., we represent anyone who has sustained an injury or illness on the job. We handle workplace accident cases involving:
Muscle strains
Repetitive motion injuries
Exposure to toxic chemicals or substances
Poisoning
Mesothelioma and cancer
Being struck by falling objects
Being caught in or between objects
Exposure to loud noises
Assaults
Sexual assaults
Burns
Defective equipment or machinery
Maritime accidents
Electrocution, and more.
Don't hesitate to reach out to our qualified legal team to discuss your case and learn about your rights. If you're entitled to compensation, we can help you fight to get every dollar you deserve.
Can I Sue My Employer If I Get Hurt at Work in Westchester County?
Unless your employer is strictly liable under the law or was grossly negligent in some way – probably not. However, that doesn't mean that you cannot recover compensation for your injuries. New York requires most employers to carry workers' compensation insurance.

This is a no-fault policy that:
Allows injured workers to recover monetary benefits, regardless of who caused their accident, and
Protects employers from being sued by their employees after an accident.
As long as you're hurt on the job – meaning that you're fulfilling your job duties in some way – you can likely recover benefits from your employer's policy. This can include money for medical treatment, temporary lost wages, and permanent disability. When a worker is killed in an accident on the job, families can also be entitled to death benefits.

However, workers' compensation claims tend to be complicated, thanks to scrupulous insurance companies who are more interested in making a profit than helping injured laborers. For that reason, it's really important to consult with a lawyer who has experience (and success) navigating these types of cases. Insurance companies will almost certainly have to take things more seriously when you get an attorney involved.
You Might Be Able to File a Personal Injury Lawsuit After a Westchester County Workplace Accident
If your employer doesn't have workers' compensation, or if someone else contributed to your accident, you might want to consider filing a personal injury lawsuit. You can potentially recover money from anyone who is strictly liable under the law or anyone whose negligence or wrongful actions caused you to get hurt. This could potentially include:
Property owners
Engineers
Architects
Co-workers
Contractors
Drivers of cars, trucks, and other motor vehicles
Product manufacturers or retailers
Employers of negligent third parties, or
Government agencies.
The benefits available through workers' compensation are limited. That's not the case with personal injury lawsuits. When you file a lawsuit, you might be able to recover damages for:
Medical bills
Lost wages
Temporary and/or permanent disability
Pain and suffering
Emotional distress
Loss of enjoyment of life
Disfigurement, and more.
How can you know who is responsible for your injuries? The best course of action is to enlist the help of a workplace accident attorney in Westchester. At Mirman, Markovits & Landau, P.C., we'll investigate your case to determine why it happened. In turn, we'll be able to identify anyone who might have contributed to or caused your injuries. Then we can work to hold each and every one of them accountable for your suffering.
Time Limits for Filing a Workplace Accident Claim in Westchester County
The consequences of a workplace accident can affect you for the rest of your life. However, you won't have that long to demand the money you need and deserve. In New York, there are strict time limits for filing an injury claim or lawsuit.

If you want to collect benefits from your employer's workers' compensation policy, you will have up to two years to file a claim. Keep in mind you'll have to notify your employer within 30 days of your injury to preserve this right.

You'll have a little bit more time to file a personal injury lawsuit, but not much more. The statute of limitations is typically three years from the date you get hurt or discover your injury, whichever is later.

You will lose the right to recover anything at all if you don't file your claim on time.
Contact Our Westchester Workplace Accident Lawyers For Help Today
Accidents at work can have serious consequences. The financial pressure you experience can make things a lot worse. Fortunately, you may be entitled to a significant monetary payout. Mirman, Markovits & Landau, P.C. can help you fight to get the compensation you deserve. Give our Westchester workplace accident lawyers a call today to arrange a free consultation and learn more.