Westchester Brain Injury Lawyer
You could be entitled to a financial settlement or award if you've suffered a brain injury as a result of an accident in Westchester County, NY. Mirman, Markovits &Landau, P.C. will help you fight to hold all negligent parties accountable and maximize your recovery. Contact our Westchester brain injury attorneys to schedule a free consultation and learn more. Our team is always available to take your call – 24 hours a day, seven days a week.
How Can Mirman, Markovits &Landau, P.C. Help If I've Suffered a Brain Injury in Westchester?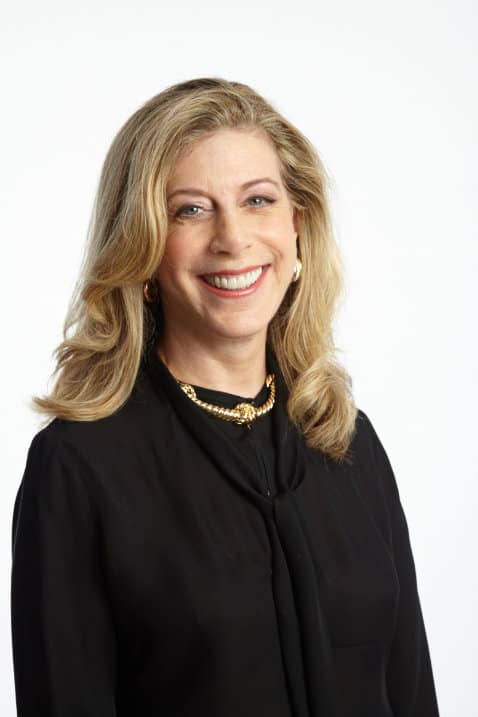 The brain plays a crucial role in every aspect of your everyday life. Even a minor brain injury can change the course of your life forever. It can cause chronic pain, limit your mobility, alter your mood, and even prevent you from working. If your brain injury is the result of another person's negligence or carelessness, they must be held fully accountable. Mirman, Markovits &Landau, P.C. will work tirelessly to make that happen.

Our Westchester personal injury lawyers have more than 200 years of combined experience. We've recovered more than $1 Billion for our injured clients. That's because, for every client we represent, we give it our all. We roll up our sleeves, get down in the trenches, and do whatever we can to get the compensation they deserve.

When you enlist our help with your brain injury case, you can expect us to:
Investigate the accident that caused your traumatic brain injury (TBI), analyze relevant evidence, and interview witnesses
Bring in experts to help us figure out why the accident happened, who is to blame, and what your case is likely worth
Work to downplay your role in the accident
Devise a strategy to leverage a meaningful settlement offer from insurance companies you, and
Have our NYC trial lawyers argue your case before a jury, if necessary.
We will handle all aspects of your brain injury case from start to finish. This should give you the opportunity to focus on recovering and adjusting to life after your accident. To get started, all you have to do is give our Westchester County law office a call.
What is a Brain Injury?
A brain injury occurs when the brain sustains any type of trauma. Typically, brain injuries fall into one of two categories: penetrating and closed head trauma. Whether an injury is classified as penetrating or closed depends on whether or not the skull is compromised.

Penetrating head injuries – which are also referred to as open head injuries – occur when the skull and membranes surrounding the organ are pierced, punctured, or broken in some way. This can happen if you suffer a gunshot wound or if debris from an accident cracks your skull. The brain becomes exposed and is vulnerable to external dangers.

Closed head injuries occur when the brain suffers trauma inside of the skull itself. When the body is subjected to extreme force, the brain can literally rattle around inside of the skull. When the brain makes contact with the hard bone, it can be bruised or damaged. Additionally, closed head injuries can occur if you are deprived of oxygen or poisoned.
How Common Are Brain Injuries?
It's estimated that 2.8 million Americans suffer a traumatic brain injury every year. The vast majority of these brain injuries are mild. In fact, concussions are perhaps the most commonly reported type of brain injury.

However, that's not the case for many brain injury accident victims. Every year, roughly 282,000 people are hospitalized because their brain injuries are so severe. These individuals typically require surgery and close monitoring in the hours and days after suffering a traumatic injury. Children, particularly those under the age of 5, tend to be vulnerable to the most severe brain injuries. This is likely because their brains are quite large, relatively speaking, and their skulls are still forming.

Sadly, not everyone who sustains a brain injury survives. More than 136 people die because of a traumatic brain injury every day. Deaths are most common in elderly victims who are at least 75 years old.
We Represent All Brain Injury Victims in Westchester County
Any traumatic event can potentially cause a brain injury. If your brain injury could have been avoided but happened because someone else was careless, we'll be there to help you hold them accountable. Our Westchester personal injury lawyers represent clients who have sustained brain injuries as a result of:
Bus accidents
Nursing home accidents
Dog bites
Medical malpractice
Workplace accidents, and more.
Give our Westchester legal team a call today to find out how we can help you pursue the monetary damages you need and deserve. As always, your initial case assessment is free.
Falls, Workplace Accidents Are Leading Causes of Brain Injuries in Westchester
According to the Center for Disease Control (CDC), falls are the leading cause of traumatic brain injuries. In fact, falls account for a whopping 47 percent of all reported TBIs. After falls, being struck by or against an object (15 percent), motor vehicle accidents (14 percent), and assaults (9 percent) are also common causes of brain injuries.

Brain injuries are actually a very common consequence of a workplace accident. In fact, roughly one out of every five workplace injuries is a TBI. This can have significant financial consequences for many brain injury victims. Victims with a mild injury typically miss about one to three months of work, while individuals with a moderate TBI can be out of work for six months or longer. Severe brain injuries often mean that injured workers are never able to resume working in the same job or capacity, ever again.
Consequences and Complications of a Traumatic Brain Injury
Trauma to the brain affects everyone differently. In reality, the type of head injury you sustain and the extent of the trauma you endure are huge factors in the consequences and side effects you might experience. However, common complications of a brain injury include:
Swelling of the brain (edema)
Hypoxia (cell death caused by oxygen deprivation)
Collection of blood outside of the vessels (hematoma)
Bleeding in the brain tissue (intracerebral hemorrhage), and
Bleeding around the brain (subarachnoid hemorrhage).
These can disrupt the way your brain works and, in turn, have a serious impact on your body. Common side effects include:
Altered or slurred speech
Nausea and vomiting
Tingling, numbness, or loss of feeling in the extremities
Seizures
Impaired mobility
Changes in mood or state of mind, and
Loss of consciousness.
The best thing to do after an accident is to seek medical attention immediately, even if you don't think you've been injured. Prompt medical care can be the difference between a mild brain injury and a life-threatening one.
Damages Available to Westchester Brain Injury Victims
Few injuries can disrupt things more than a brain injury. Few injuries can be more costly than a brain injury. If your brain injury is traumatic, you can easily have costs that exceed hundreds of thousands of dollars – or more – over the course of your life. Those projections don't even factor in the immeasurable and intimate costs of your suffering.

Mirman, Markovits &Landau, P.C. understands how impactful a financial settlement or award can be after an unexpected accident in Westchester County. That's why we'll do whatever we can to ensure that you're fully compensated by whoever caused you to get hurt. We'll pursue damages for:
Hospitalization
Medical bills, including surgery, medication, medical devices, and other related expenses
Rehabilitation and therapy
The cost of remodeling your home
Lost wages and income while you recover
Reduced earning capacity
Disability
Loss of enjoyment of life
Pain and suffering
Mental anguish and distress, and more.
Our team will enlist the help of medical professionals, psychologists, vocational rehabilitation professionals, and any other experts who can help us fully appreciate the impact your brain injury has on your life. We don't just want to figure out how your brain injury affects you today, we also want to know how it will impact your life moving forward, and what it might cost you.
Schedule a Free Consultation With Our Westchester Brain Injury Lawyers Today
Were you involved in an accident in Westchester County, New York? Are you struggling with a traumatic brain injury, as a result? Contact the Westchester personal injury attorneys at Mirman, Markovits &Landau, P.C. to discuss your case and learn about your legal options. You could be entitled to compensation, and we can help you fight to maximize your recovery.

Your first case assessment is free, so reach out to our experienced team to schedule yours today.