Staten Island Construction Accident Attorney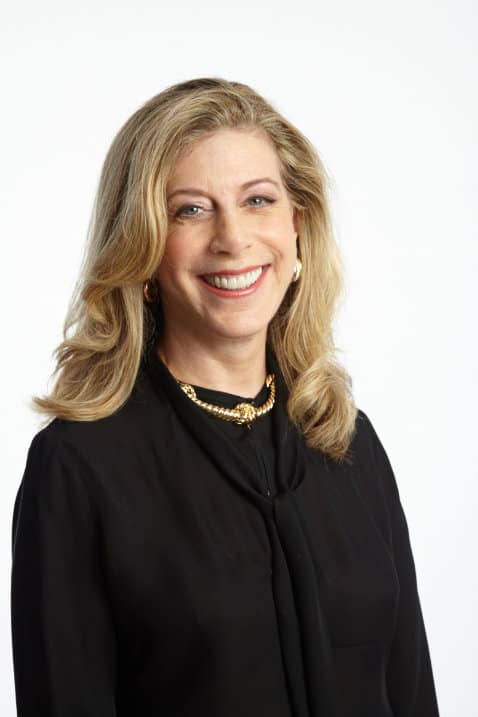 You could be entitled to compensation if you've been injured in a construction accident on Staten Island. Mirman, Markovits & Landau, P.C. will stand by your side and help you demand the financial award you need and deserve.
Our Staten Island construction accident attorneys have decades of experience helping injured workers like you. So, we know exactly what has to be done to make your case a success. Thanks to our cutting-edge legal strategies and tireless devotion to our clients, we've been able to recover more than $1 Billion in compensation.

Don't hesitate to call our Staten Island law office to arrange a time to discuss your case with our experienced and compassionate attorneys. We'll listen to your story, help you understand your rights, and address any questions that you might have. Your first consultation is free, so call to get started today.
Why Choose Staten Island Construction Accident Lawyers at Mirman, Markovits & Landau, P.C.
Some law firms will take any case that walks through the door. However, that means that they might be dabbling in a lot of different areas of the law. When you've been injured in a Staten Island construction accident, your life can be changed forever. There's too much at stake to trust just any attorney with your injury case.

You deserve to work with a law firm that focuses on personal injury law and nothing else. You deserve to benefit from a team of attorneys who do nothing but fight for and advocate on behalf of accident victims in and around New York City.

At Mirman, Markovits & Landau, P.C., we dedicate our practice to personal injury cases. In fact, that's all we've done for more than 40 years. As a result, we have an in-depth working knowledge of how your case has to be approached and handled. We know which strategies will help us hold negligent parties accountable and yield substantial compensation on your behalf. We've gone head-to-head with insurance companies, employers, and big businesses in the city – and won.

Notable recoveries on Staten Island construction accident cases include:
$6.5 million recovered for a laborer who broke his leg as a result of his employer's negligence
$3.15 million recovered for a carpenter who fell down an unprotected elevator shaft, and
$2.25 million jury verdict for a construction worker who sustained severe head injuries after falling from a ladder due to unsafe working conditions.
Let us put our combined 200 years of experience handling personal injury cases to work for you. We'll investigate the circumstances surrounding your construction accident, scrutinize evidence, interview witnesses, and bring in experts to help us calculate what your case is worth. If insurance companies don't extend a fair offer or deny benefits you deserve, our skilled trial lawyers won't hesitate before taking your case to a jury. We'll work hard to make sure that you're fully compensated for your injuries. Give our Staten Island law office a call to arrange a free initial case assessment and learn more.
We Handle All Types of Construction Accident Cases on Staten Island
Construction sites are inherently dangerous. There's a lot going on, between demolition, excavation, and erecting structures. There are also usually a lot of different types of laborers working on a site in New York at one time. If contractors and employers don't make it a point to provide safety equipment and a safe work environment, accidents will happen.

At Mirman, Markovits & Landau, P.C., our Staten Island personal injury lawyers are here to help you recover compensation after your construction site accident. We represent clients who have been injured as a result of:
Brazing accidents
Building collapse
Compressor accidents
Crane accidents
Cutting accidents
Dangerous or defective equipment accidents
Dumpster accidents
Electrical accidents
Elevator accidents
Falls
Falling objects
Forklift accidents
Gas explosions
Ladder accidents
Logging accidents
Nail gun accidents
Punch press malfunctions
Scaffolding accidents
Structure failure
Welding accidents, and more.
Sadly, many construction accidents on Staten Island are fatal. If someone you love has been killed in an accident on a construction site on Staten Island, our team can help you pursue a financial recovery through a wrongful death lawsuit. We know this is an incredibly difficult time and will do whatever we can to help. Reach out to our compassionate Staten Island legal team to learn more.
Leading Causes of Construction Accidents on Staten Island
About five percent of all workers in New York City have jobs in the construction industry. However, construction workers account for more than 27 percent of all workplace injuries. What's causing so many of these accidents and injuries?

According to OSHA, there are four primary causes of fatal construction site accidents. These are falls, struck by an object, electrocutions, and caught in/between objects. These four factors contributed to more than 58 percent of all construction worker deaths in 2018. Falls, alone, accounted for one out of every three construction site fatalities.

Other factors that contribute to fatal and injury-causing New York construction accidents include:
Inadequate or a lack of safety equipment
Unsafe working conditions
Defective machinery
Inexperienced laborers
A lack of oversight and supervision
Missing guard rails on scaffolding and other elevated work areas, and
Motor vehicle accidents.
Construction accidents can be avoided. They tend to occur when laborers are forced to work in unsafe conditions. If that's happened to you, you might be entitled to compensation. Employers have a responsibility to protect workers. Mirman, Markovits & Landau, P.C. can help you identify your options for recovery and pursue the money you deserve.
Options for Financial Recovery After a Construction Accident on Staten Island
There are basically two ways to pursue compensation for your injuries after an accident on a construction site on Staten Island: a claim for workers' compensation and a personal injury lawsuit.
Workers' Compensation
Most employers in New York are required to have a workers' compensation insurance policy that covers all employees, whether or not they're legally documented. Workers' compensation is a type of no-fault insurance, which means that workers who are injured on the job can recover compensation, regardless of who is at fault. It also means employers are often protected from being sued by their injured workers.

A successful claim for workers' compensation can yield benefits for:
Medical bills
Lost wages and income, and
Disability.
The family of a worker who is killed on the job may also be entitled to a payment of death benefits.

Workers' compensation claims should be straightforward, but that's not always the case. Employers and insurance companies can make it very difficult for injured workers to recover benefits. Mirman, Markovits & Landau, P.C. will help you demand the money you deserve.
Personal Injury Lawsuit
While you might not be able to sue your employer, you could potentially file a lawsuit against other parties who contributed to or caused your accident. This includes anyone who was negligent, such as other workers, engineers, architects, or even a government agency. Additionally, might have a claim against anyone who is strictly liable under the law, which could include property owners, general contractors, and product manufacturers.

When you file a lawsuit, you can recover damages that aren't available through workers' compensation, including money for pain and suffering and emotional distress.

Mirman, Markovits & Landau, P.C. can help you identify all liable parties, construct a persuasive demand for compensation, and help you fight to maximize your recovery.
Statute of Limitations For Staten Island Construction Accident Lawsuits
If you decide to file a claim for workers' compensation benefits, you'll have to notify your employer about your injury within 30 days of your accident. Then you'll typically have two years to formally submit a request for benefits under their insurance policy.

When you file a lawsuit, New York state law requires that you do so within three years of the date you get hurt.

Do not hesitate or put off filing a claim for damages. You will lose the right to recover compensation if the applicable statute of limitations expires before you act. Our Staten Island construction accident attorneys can help you navigate the process and make sure your claim isn't barred because of a procedural technicality.
Let Our Staten Island Construction Accident Lawyers Help You
Have you been injured in a construction site accident in Staten Island, New York? Contact Mirman, Markovits & Landau, P.C. today to discuss your legal options. You could have the right to recover money from a workers' compensation insurance policy or file a lawsuit against an at-fault party. Our Staten Island personal injury attorneys will stand by your side from start to finish, helping you demand maximum compensation.

Don't hesitate to call our Staten Island law firm to schedule a free consultation with our skilled legal team to learn more.