NYC Emergency Room Error Injury Lawyer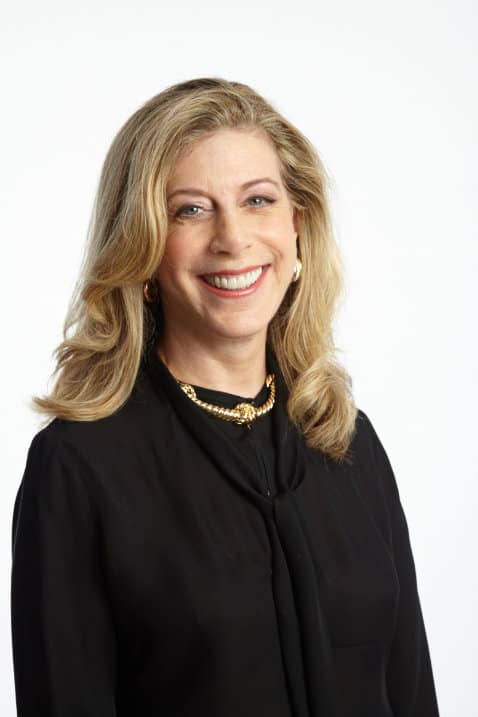 You could be entitled to compensation if you or a loved one have been injured because of an emergency room error in New York City. Contact Mirman, Markovits & Landau, P.C. to discuss your case and learn about how our NYC medical malpractice lawyers might be able to help you get the money you deserve.

You will have a limited amount of time to hold a negligent doctor or hospital accountable, so don't hesitate to reach out to us online or call our NYC law firm today. As always, your initial consultation is 100 percent free.
Why Should I Call a NYC Personal Injury Lawyer If I've Been Harmed Because of an Emergency Room Error?
When a doctor or other healthcare provider makes a mistake, the consequences can be catastrophic. Patients can have serious health issues go undiagnosed, setting them up for a lifetime of pain and suffering. In some cases, emergency room negligence can be fatal for those who are affected. Doctors and hospitals who are negligent and cause harm must be held fully accountable.

However, thanks to laws that benefit hospitals and insurance companies more than patients, it can be challenging to get the money you deserve. Hiring a New York personal injury attorney to represent you and handle your case can make a huge difference. That's true because:
Insurance companies will draw things out, try to bury you in paperwork, and do anything else to get you to give up before you get a payout. When you have an attorney on your side, those tactics won't work.
Proving that you were injured because of an emergency room error can be tough. Your lawyer will have experience handling medical malpractice cases and know precisely how to gather evidence to support your demand for compensation.
You might not know what your case is worth. The last thing you want is for the hospital to have the final say. Your lawyer can bring in experts to help make sure that your damages are all identified and valued in full.
Hospitals might not really be inclined to offer a fair settlement if there's no threat of going to court. If you have an accomplished and reputable trial lawyer on your side, that can be enough to force serious settlement negotiations.
The fact that you were injured because a doctor or hospital staff member in a New York City emergency room was negligent or careless is unacceptable. Your life may very well be changed forever. At Mirman, Markovits & Landau, P.C., our NYC personal injury lawyers will help you fight to hold them accountable so that you are financially secure for years to come. With more than 200 years of combined experience and more than $1 Billion recovered for our clients, you can rest assured that your case will be in excellent hands. Give us a call today to arrange a free consultation and learn more.

How Common Are Emergency Room Errors?
In 2015, more than 1,043,300 people visited emergency rooms across New York City. That includes emergency departments in the Bronx, Brooklyn, Manhattan, and Queens. That's more than 2,800 emergency room visits in NYC every single day. So, it's really an understatement to say that emergency rooms are busy.

Sadly, when emergency rooms are overcrowded, understaffed, and run by overworked emergency room physicians, that's a recipe for disaster. Doctors and staff can and do make mistakes. One study found that in one 23-year period, more than 11,500 malpractice claims worth more than $664 million involved "an event originating" in an emergency department.
Leading Types and Causes of Emergency Room Errors
Several studies and reviews of medical malpractice claims have focused on finding the leading causes of emergency room negligence and errors. One study, in particular, identified several primary types of emergency room negligence. These include:

Diagnosis Errors: Diagnostic and patient assessment errors accounted for more than half (57 percent) of all emergency room errors. Examples include:
Failure to diagnose a medical condition, such as a heart attack
Failure to order diagnostic tests
Failure to address abnormal findings, and
Not considering relevant and available clinical information.
Improper Treatment Management: Improper management of treatment was responsible for 13 percent of all emergency room malpractice claims. Examples include:
Failing to stabilize a patient's neck after a traumatic event, and
Failure to perform a full and thorough medical evaluation.
Performing a Procedure Wrong: Improper performance of a procedure or medical treatment accounted for 5 percent of emergency room malpractice errors. Examples include:
Inserting IVs or central lines improperly
Failing to perform a diagnostic test properly or misinterpreting the results, and
Errors in suturing or intubation.
Staff Miscommunication: Staff miscommunication or failure to communicate is associated with 17 percent of emergency room patient injuries. This might include:
Failing to review medical records, or
Poor professional relationships.
Inadequate Communication With Patients: Failing to communicate with patients and family accounts for roughly 14 percent of all emergency room negligence injuries. Examples include:
Failing to thoroughly explain procedures and discharge instructions
Not taking a thorough patient history, and
Language barriers between staff and patients.
Overcrowded Emergency Rooms and Overworked Staff: 12 percent of emergency room injuries are the result of understaffed and overcrowded emergency rooms, led by overworked employees.
Who Can Be Liable For My Injuries Caused By an Emergency Room Error?
Under New York law, anyone who causes you to get hurt or contributes to a situation that results in your injury can be held financially responsible. If you've been injured because of a mistake that was made in a NYC emergency room, this might include:
Emergency room physicians
Emergency room nurses
Other hospital practitioners, including anesthesiologists and pharmacists
Emergency room medical staff
Hospital medical personnel, or
Hospital administration.
Our NYC medical malpractice attorneys will carefully scrutinize the circumstances leading up to and surrounding your emergency room-related injury. We'll bring in experts to help us understand the likely cause of your injury and, in turn, who might be responsible. When we know who is to blame, we can work hard to hold each and every one of them financially accountable.
Damages Might Be Available If You've Suffered an Injury Due to an Emergency Room Mistake
We hold medical doctors and medical professionals to high standards. That's because we're trusting them with our health, safety, and ultimately, our lives. They have specialized training and experience that they must rely on as they practice medicine. When a doctor is careless or makes a mistake, they should be held responsible for any harm they cause. Mirman, Markovits & Landau, P.C. will work tirelessly to make that a reality for you.

We'll seek all available damages, which could include money for:
Medical bills, including the cost of future medical care
Lost wages and income
Pain and suffering
Emotional distress
Loss of enjoyment of life
Disability
Reduced earning capacity
Disfigurement, and more.
When you lose a loved one due to an error in the emergency room, you might also be entitled to benefits through a wrongful death action.

When you file an emergency room malpractice claim, hospitals and doctors will fight you every step of the way. The hospital's insurance company will do everything it can to stop you from getting the money you deserve. Mirman, Markovits & Landau, P.C. will counter them at every turn.

We'll bring in experts to help us every step of the way so that we have solid proof that you were harmed because of a medical mistake and can show exactly what your case is worth. Our team will exhaust all available resources and put in whatever time and effort are necessary to get you the money you deserve.
Schedule a Call With Our NYC Emergency Room Error Attorneys Today
Medical mistakes shouldn't happen. Doctors should use their specialized knowledge, skills, and experience to make sure that their patients get the best possible treatment. However, doctors work long hours and get tired, which can causes lapses in judgment and allow things to slip through the cracks. Emergency rooms have long waits and long lines, which means that patients aren't always seen in a timely manner. So, mistakes happen, and innocent New Yorkers suffer the consequences.

If this has happened to you, do not hesitate to contact Mirman, Markovits & Landau, P.C. for immediate legal assistance. Our NYC personal injury attorneys will listen to your story, determine if you might have a legitimate case, and answer any questions you have. If you decide to pursue compensation from a negligent doctor or NYC hospital, we'll stand by your side every step of the way. We'll handle all aspects of your injury claim so that you can focus on getting better.

Give our NYC law office a call to schedule a free consultation today to learn more. We're always available to talk – 24/7/365.