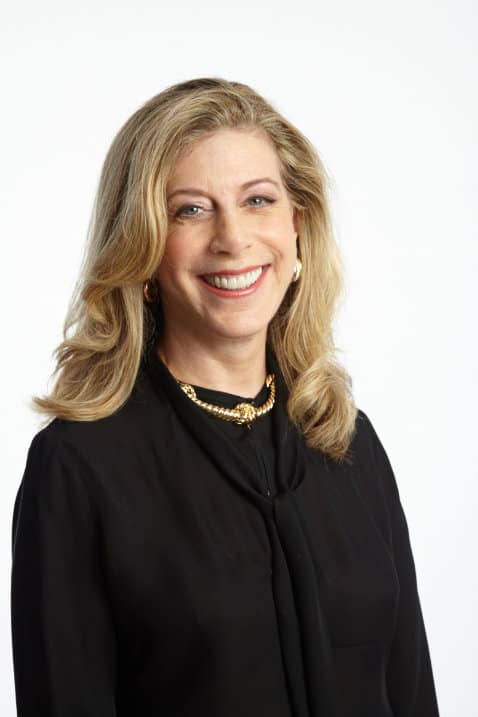 Speeding might get you somewhere faster, but it also increases the likelihood of getting into a car accident. If you've recently been injured and speed was a factor, contact Mirman, Markovits & Landau, P.C. to discuss your potential legal options for recovery.
Our NYC car accident lawyers have more than 200 years of combined experience and have secured more than $1 Billion on behalf of injured crash victims like you. We know how much is at stake and will do everything in our power to help you get all of the money you deserve.
We offer a free initial case evaluation, so reach out to our NYC personal injury law firm online or give us a call to arrange yours today.
Why Do I Need a Personal Injury Lawyer If I've Been in a Speeding Accident?
You've been injured because another driver was speeding, lost control of their vehicle, and caused an accident. Now you're struggling with painful injuries and forced to figure out how to pick up the pieces and move on. If you're unable to work, the financial costs of your accident can be quite burdensome.
It can be tough to cover the costs of your crash, let alone your day-to-day expenses. Fortunately, compensation might be available to you. You can file an injury claim or lawsuit to hold the speeding driver – and anyone else who contributed to the crash – financially responsible for the harm they've caused.
However, getting money isn't always easy. The at-fault driver won't just come out and admit that they were speeding. Insurance companies will search for any reason to deny your claim or, at the very least, figure out a way to minimize how much money you get. By hiring an experienced NYC personal injury lawyer to take the lead on your case, you can increase the odds of being fully compensated for your injuries.
Mirman, Markovits & Landau, P.C. has been fighting on behalf of crash victims in NYC for decades. Thanks to our commitment, perseverance, and fearlessness, we're able to recover life-changing settlements and awards for our clients. When you call us for help, we'll work diligently to get the same results for you. How? By:
Working with experts – including accident reconstructionists, engineers, and former law enforcement offers – as we investigate your crash from every possible angle
Gathering evidence to establish that speed was, in fact, a factor in your collision
Minimizing any allegations that you share responsibility for your accident or injuries, and
Handling all communication with interested parties and insurance companies on your behalf.
Our goal will be to build a case that's backed by facts, solid evidence, and expert testimony. That's the best way to leverage a meaningful financial recovery for you. If you're not happy with any settlement offers you receive, our accomplished trial lawyers won't blink before taking your case to a NYC jury.
It's important to act quickly. Memories and evidence can fade with time. Give our NYC car accident lawyers a call today to arrange your free consultation to get started on your case today.
How Often Does Speed Contribute to Crashes in NYC?
Speed is a factor in a lot of the car accidents that happen every day across New York City. In 2018, there were a total of 228,047 collisions across all five boroughs – the Bronx, Brooklyn, Manhattan, Staten Island, and Queens.
Out of those accidents, at least 2.2 percent – or 4,989 crashes – were caused by speeding drivers. So, on a given day in the city, speeding is responsible for between 13 and 14 car accidents. Since speeding is a behavior that can be avoided, those accidents might be avoidable, too.
Speed is a Factor in Many Fatal Collisions Across the Nation
When drivers speed, accidents aren't just more likely to occur. When speed is a factor, collisions are also more likely to cause significant destruction and damage. Property damage tends to be worse and injuries tend to be more catastrophic. When speed is a factor, car accidents tend to be deadlier.
In 2018, 9,378 people were killed in car accidents where speed was a factor. That accounted for 26 percent of all motor vehicle accident fatalities. So, one out of every four fatal car accidents involves speed.
Why Does Speed Contribute to So Many Car Accidents?
It's easy to understand why drivers speed, especially in a city like New York. After you've been sitting in bumper-to-bumper traffic for what seems like an eternity, it's easy to hit the gas in an effort to make up for lost time. However, it's clear that speed contributes to a lot of auto accidents in New York City and across the nation. Why is that?
When a driver speeds:
There's less time to react to a change in traffic patterns or circumstances
It's easier to lose control of the vehicle
It takes longer for a car to come to a complete stop
The vehicle's tires can have difficulty gripping the road surface, especially in inclement weather, and
Vehicle safety features – including airbags and seatbelts – might not work as intended.
There's a reason that New York City has posted speed limits for all of its roads. Speeds aren't chosen arbitrarily. Rather, they're chosen based on – among other things – the road type, design, and location.
For example, it's safer to drive fast on a straight road with several lanes and little-to-no pedestrian or bicycle traffic. However, if a road has a lot of curves or sees a lot of foot traffic, it makes sense for the speed limit to be lower. Ignoring the speed limit ignores the rationale behind those limits.
Does Driving Slower Decrease the Risk of an Accident?
Maybe. There is research to suggest that reducing your speed by 1km/h decreases the risk of a collision by 2 to 3 percent. However, driving slower than the speed limit might not be the safest choice, either.
When one or more drivers are traveling at a low rate of speed, other drivers might attempt to speed up to pass them. Passing can be dangerous, especially when vehicles are moving at dramatically different speeds. Alternatively, slow-moving vehicles can create a hazard when other drivers are obeying the speed limit.
It's important to note that driving under the speed limit is often associated with dangerous driving behaviors – such as distracted driving, driving under the influence (drunk driving), and fatigued driving. So, when someone is driving unusually slow, it could be an indication that they pose a threat to themselves or others on the road.
That's one reason why New York actually has minimum speed limits for its expressways. When you're driving, you can't go faster than 55 MPH (unless otherwise posted). At the same time, you can't go any slower than 45 MPH. Having a minimum speed limit helps to ensure that vehicles are moving at similar speeds, which can help to reduce the likelihood of an accident.
How Can I Prove Another Driver Was Speeding?
When you're injured in a speeding accident in New York City, you can potentially recover compensation for things like medical bills, lost wages, and pain and suffering. However, to get that money, you'll have to prove that the other driver was negligent. If they were speeding, that's what you'll have to be able to prove.
Our attorneys will work hard to prove that the other driver was speeding by:
Reviewing video footage of the collision, if it exists
Relying on the expertise of accident reconstructionists, forensic scientists, engineers, and other professionals who can provide helpful information as we investigate your case
Visiting the scene of the crash to analyze skid marks and road debris
Interviewing witnesses
Analyzing police reports and medical records, and
Assessing the damage to your vehicle.
Was the other driver issued a ticket for speeding after your crash? If so, that can be used to your benefit in a car accident case. The more evidence you have that the other driver was speeding, the better your chances of maximizing your recovery.
What If I Was Speeding, Too?
Just because you share some of the responsibility for an accident doesn't mean that you're automatically barred from recovering compensation. Instead, your damages will simply be adjusted downward to reflect your role.
However, fault can only be allocated once a thorough investigation has been completed. Our attorneys will work to minimize your role in the accident and limit the degree of fault that's apportioned to you. The less fault you share, the more money you can potentially get.
Call Our NYC Speeding Accident Lawyers For Help Today
Have you been injured in a speeding car accident in NYC? Contact Mirman, Markovits & Landau, P.C. for immediate legal assistance. Our personal injury attorneys can help you fight to maximize your financial recovery.
There's a two-year statute of limitations that applies to most car accident lawsuits in New York. If you don't file your claim on time, you'll miss out on valuable compensation. We offer a free initial case assessment, so give our law office a call today to get started.