Bronx Uber Accident Attorney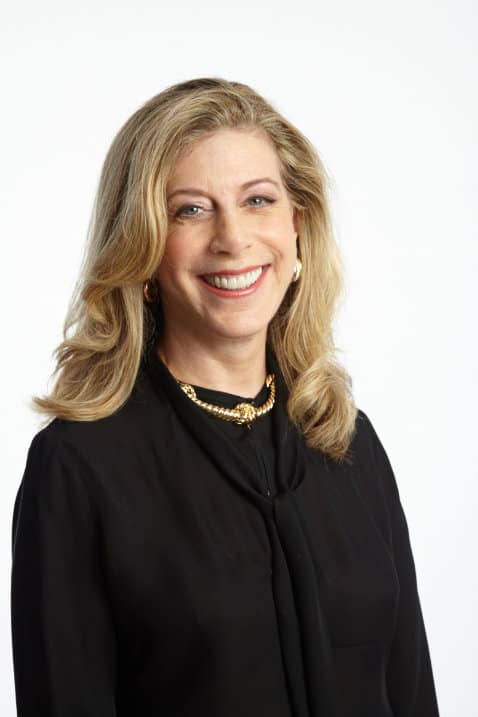 It doesn't matter whether you were a passenger in the Uber, in another vehicle, or walking down the street. If you've been injured in a car accident involving an Uber, you could be entitled to a financial settlement or award. Mirman, Markovits & Landau, P.C. will help you pursue maximum compensation from the Uber driver, insurance providers, and other negligent parties. 

Give our Bronx Uber accident lawyers a call to arrange a free personal injury case assessment. Our team is always standing by, so don't hesitate to call today.
Why You Should Call a Lawyer After an Uber Accident in the Bronx
Uber has revolutionized the way we can travel around New York City and the Bronx. While Ubers might be convenient, they're not always the safest choice. Uber drivers aren't professionals. They're under no obligation to go through training or get a special license. There's no guarantee that your Uber driver has a safe driving record. And, they travel the same roads as everyone else. There's also no guarantee that those other drivers will be cautious, either.

So, auto accidents involving rideshare vehicles like Ubers and Lyfts happen. If you are injured because of a negligent Uber driver, you could be entitled to compensation. Unfortunately, getting the money you deserve isn't always easy. That's because Uber will deny any responsibility or liability for the crash – despite the fact that their driver was involved.

You can still potentially get money from the driver, an insurance company, or another negligent party. Don't expect them to simply write you a check. You'll have to put up a fight. Having a qualified Bronx personal injury lawyer on your side can make a world of difference. That's because:

You might not know what caused your accident or who is responsible.
Several parties could have contributed to your Uber accident, which means that they could all potentially be on the hook for your injuries.
Insurance companies will try to drive down the value of your claim, hoping that you don't know what your case is worth.
You could potentially be blamed for your accident or the extent of your injuries, which could hurt your ability to recover compensation.
At Mirman, Markovits & Landau, P.C., we have been advocating for motor vehicle accident victims in the Bronx for more than 40 years. Together, our attorneys have more than 200 years of combined experience. Our strategies, dedication, and hard work yield results – we've recovered more than $1 Billion for our clients. Let us put all of that to work for you. Give our Bronx law firm a call to arrange a free consultation and learn more.
Getting Money For Your Injuries After a Bronx Uber Accident
Uber has fought long and hard to make sure that its drivers are classified as independent contractors, rather than employees. As a result, Uber denies responsibility or corporate liability for accidents involving its drivers. That doesn't mean that you cannot recover compensation after a crash. You may still be entitled to money from insurance companies, at-fault parties, and even the Uber driver themselves.

Sources of compensation might include:
The Uber Driver
You can always pursue compensation from the Uber driver if they contributed to or caused your accident.
The Uber Driver's Insurance Company
All drivers, regardless of whether or not they work for Uber, have to have car insurance. New York law sets certain minimum amounts of coverage that have to be purchased. If an Uber driver is responsible for your accident, you can file a claim to secure benefits from their insurer.
Uber's Insurance Company
Uber might not be personally liable for damages caused by its driver, but the company is required to carry insurance in case an accident happens. There are two policies, depending on what was going on at the time of the accident.

If the Uber driver was logged into the Uber app and actively waiting for a ride request, Uber has a limited policy that will cover up to:
$50,000 for bodily injury per person
$100,000 for bodily injury per accident, and
$25,000 for property damage per accident.
If the Uber driver had accepted a ride request, Uber has a $1 Million insurance policy. That coverage lasts until the passenger is dropped off and the ride terminates in the app.

Uber's insurance coverage is secondary to any other sources of compensation. In other words, you have to seek compensation from your insurance carrier, the Uber driver, or the driver's insurance provider before Uber's policy kicks in. So, you can generally get money from Uber's insurer if your damages exceed what the driver and/or their insurer can or will pay.
Other Negligent Parties
Uber drivers aren't always (partly or entirely) responsible for accidents in which they're involved. Other parties can cause these collisions, as well. You might have a legitimate claim for damages against anyone who caused you to get hurt, including:
Drivers of other passenger vehicles
Bus drivers
Transit companies
Motorcyclists
Bicyclists
Product manufacturer
Employers of negligent third parties, or
Government agencies.
Mirman, Markovits & Landau, P.C. will carefully scrutinize the details of your Bronx Uber accident to figure out why it happened and, in turn, who's on the hook for your injuries. We can and will demand compensation from anyone who caused you to get hurt.
Causes of Uber Accidents in the Bronx, NY
Uber accidents occur for a lot of different reasons. Common causes of Uber accidents in the Bronx include:
Distracted driving
Picking up or dropping off passengers in unsafe locations
Making unsafe or illegal turns
Driving while impaired
Speeding
Failing to maintain a vehicle properly
Tailgating
Attempting to beat a red or yellow light at an intersection, and
Failing to yield the right of way of other vehicles and commuters.
Again, Uber drivers don't always shoulder all (or even any) of the responsibility for Uber accidents. Other drivers can engage in those dangerous behaviors. Additionally, accidents can also happen if there are dangerous road conditions, because of a vehicle defect, or when the weather is bad.
Statute of Limitations for Uber Accident Lawsuits in the Bronx
After an accident involving an Uber driver in the Bronx, you will have a limited amount of time to pursue compensation. Generally speaking, you'll have to seek benefits from an insurance provider (yours or someone else's) first. Insurance companies typically require that you notify them about an accident promptly. Then you'll have a limited window of time – as established by the insurer – to submit a formal claim for benefits.

If insurance companies deny your claim or will only cover some of your damages, you can file a personal injury lawsuit. In New York, the statute of limitations for these types of cases is typically three years. While there are exceptions to this rule, you'll lose the right to recover compensation if you don't act on time.
Damages Available to Bronx Uber Accident Victims
An unexpected accident can change things forever. You might need extensive medical care – maybe even for the rest of your life. Your injury might be so significant that you're unable to work and earn a living. The trauma of the accident could haunt you for days, weeks, or months to come. When someone else is to blame, they must be held fully accountable.

Our Bronx personal injury attorneys will work hard to make sure that you are fully compensated for your injuries. We'll seek all available damages, including money for:
Medical expenses
Lost wages
Disability
Pain and suffering
Emotional distress
Disfigurement and scarring
Loss of enjoyment of life
Property damage, and more.
Don't let Uber's insurance company or others off the hook before you are paid in full for your injuries and suffering. At Mirman, Markovits & Landau, P.C., we know that a financial recovery can make a huge difference now and in the future.

That's why we'll make sure that we put together the strongest possible claim on your behalf. We'll rely on experts throughout each step of your injury claim – including valuation. We'll make sure that we have the information we need to prove what your injuries are and what they're worth. When faced with facts and a case built on a strong foundation, at-fault parties will have to extend a serious offer. If they don't, our NYC trial lawyers won't hesitate to take your case to a jury.
Schedule a Free Consultation With Our Bronx Uber Accident Attorneys
If you've been injured in an Uber accident in the Bronx, New York and someone else is at least partly responsible, you could be entitled to compensation. The Bronx car accident lawyers at Mirman, Markovits & Landau, P.C. will stand by your side and help you demand the money you need and deserve. Our team has decades of experience and knows what it takes to make your injury case a success. Give our Bronx law office a call to schedule a free consultation and learn more today.